Manitou prototype telehandler the first step in hydrogen-powered research and development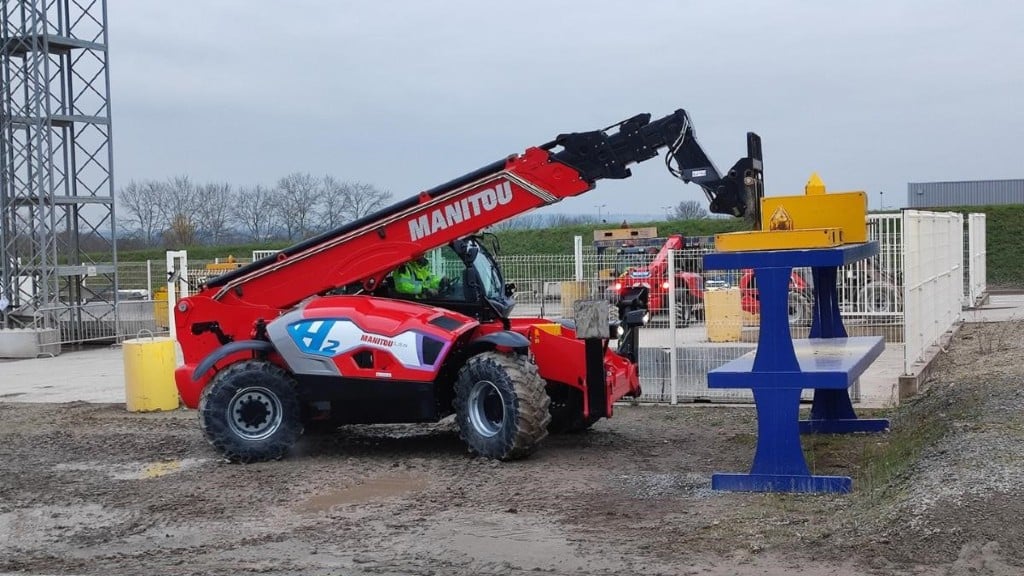 The Manitou Group has set out a road map for research and development on hydrogen-powered machines that is kicking off with a prototype telehandler running on green hydrogen.
Manitou has set a target of reducing greenhouse gas emissions by 34 percent per hour of machine use through 2030, and thus has developed a low-carbon trajectory that kicked off in early 2022. The company recently electrified all-terrain platforms and telehandlers, and is now looking to hydrogen as a medium-term alternative for users.
Hydrogen and electric machines can operate side by side, depending on the users' applications, and Manitou has a target of 43 percent low-emissions products being marketed in 2030.
The first step of the plan will be to send the prototype telehandler out to job sites for testing. Based on an existing model of machine and capable of lifting loads up to 14 m, the telehandler will be put to work through 2023 and feedback collected to improve on the approach. Manitou is looking at two different types of hydrogen technology: fuel cells and the combustion engine. The first prototype is based on a fuel cell, but Manitou says it will select the solution that best meets its customers' needs.
"We are studying all the hydrogen-related technologies based on what users need. This prototype is only the first step," said Michel Denis, Manitou Group managing director. "A second rotating telehandler prototype will be developed in the coming months. There are many benefits to green hydrogen, with production possible using wind power that has no greenhouse gas emissions at all. This fits in perfectly with our low-carbon trajectory."
Around 50 engineers and technicians are involved in the development of this project. Manitou is targeting 2026 for having a 100-percent hydrogen-powered telehandler available on the market. The company notes that support from various levels of government in developing the hydrogen ecosystem will help in expanding hydrogen opportunities.
"The green hydrogen sector is gradually becoming more established with the entry of a number of players. All of the aid mechanisms proposed by the different governments will encourage the transition to hydrogen, and will speed up the development of the distribution network and ultimately the reduction in usage costs of our machines," said Julien Waechter, Manitou Group vice president, Research & Development.
Related Articles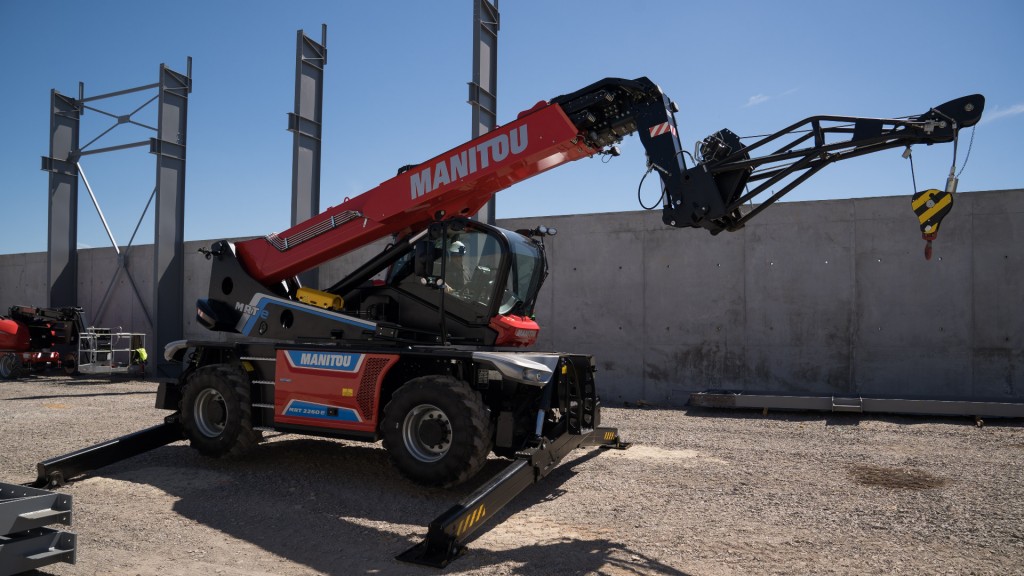 Battery electric power lifts new Manitou platforms and telehandlers launched at bauma