Battery electric power lifts new Manitou platforms and telehandlers launched at bauma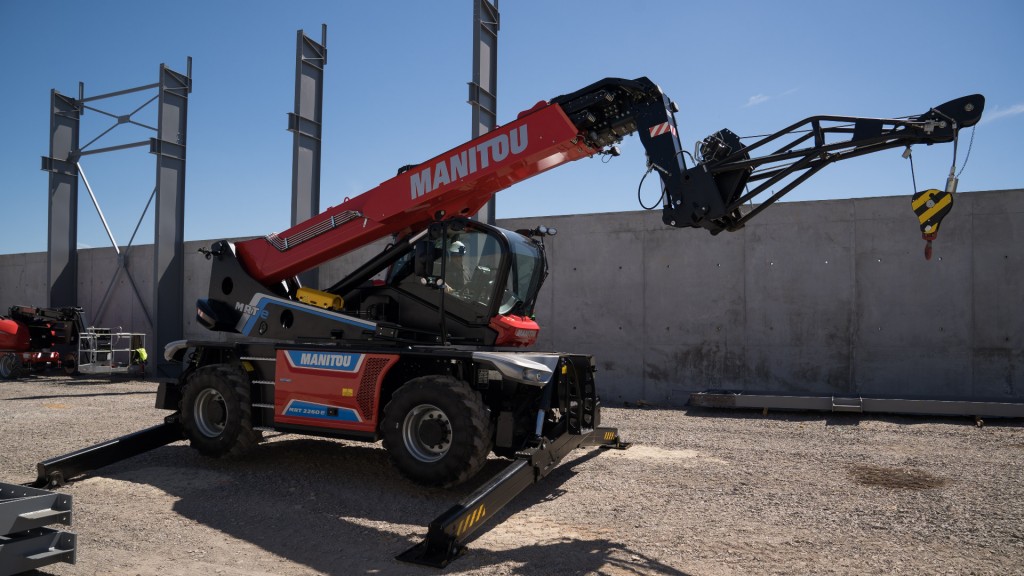 Manitou came to bauma 2022 ready to move forward, and did so by launching new battery-electric mobile elevating work platforms and telehandlers. Seven new models have been introduced, all with electric power, a range of load increases, and other updates.
The latest in Manitou's "Oxygen" low emissions equipment offerings start with four electric MEWPs. Three rough-terrain articulated telescopic booms, the 160 ATJe, 180 ATJe, and 200 ATJe, with working heights of 16, 18, and 20 metres have been introduced, all with capacity upgrades that allow the machines to lift a total weight of 250 kg. A variant on the 16-metre version, the 160 ATJ+e, is available with more capacity, up to 400 kg. Charging can be done via an integrated system on each machine.
"With all these new products, Manitou Group is the first manufacturer to have a range of 100 percent electric rough-terrain platforms from 16 metres to 20 metres," said Arnaud Boyer, Manitou vice president of marketing and product development. "The acceleration of our electric development allows us to now offer low-emission solutions across our platform ranges, as well as on our telehandlers. We will continue to extend this energy to other ranges in accordance with the objectives of our CSR road map."
Manitou says the use of electric drive on these units brings a reduction in total cost of ownership (TCO) of 50 percent compared to internal combustion versions of these units. A Safety Pack is available that helps protect the operator and others on site, with things like forgotten harness detection and object detection included. A lighting pack adds safety with numerous lights placed on the platform for loading and unloading, as well as visibility.
In addition, a sneak preview was offered of a fourth articulated boom, the 120 AETJ, which has been redesigned and fitted with AC (asynchronous) motors to improve comfort and flexibility of use. Accessibility has been improved for components through design of pivoting battery containers as well as tool-free access for maintenance savings.
Electric telehandlers cut maintenance while keeping performance
The first 100 percent electric compact telehandler in Manitou's lineup, the MT 625e, has a capacity of 2.5 tons and a height of six metres, and matches performance with its internal combustion counterpart while reducing maintenance by up to 56 percent. It can be fitted with a 25 or 33 kWh lithium-ion battery depending on operating needs.
As a compact machine that is also emission-free, the MT 625e can fit better indoors than other models, allowing for a broader range of uses.
Manitou has also introduced two new models of rotating telehandler, the MRT 2260e and MRT 2660e, that can load up to six tons to a lift height of 22 and 26 metres respectively, again matching the performance of the internal combustion machines they are based on.
These machines use a 700V 65 kWh battery that ensures they are useful in a range of climates and locations, even in cold regions, Manitou says. Working range can be boosted by adding another battery, and a third option is to go with a hybrid version that uses a range extender. This allows the machine to move longer distances between two sites or charge in spaces that may not always be ideal for charging.
Several charging options are available onboard for various charge times as needed, and depending on the electrical source available.
Manitou did not provide a specific timeline for when these units will be available in North America.
Related Articles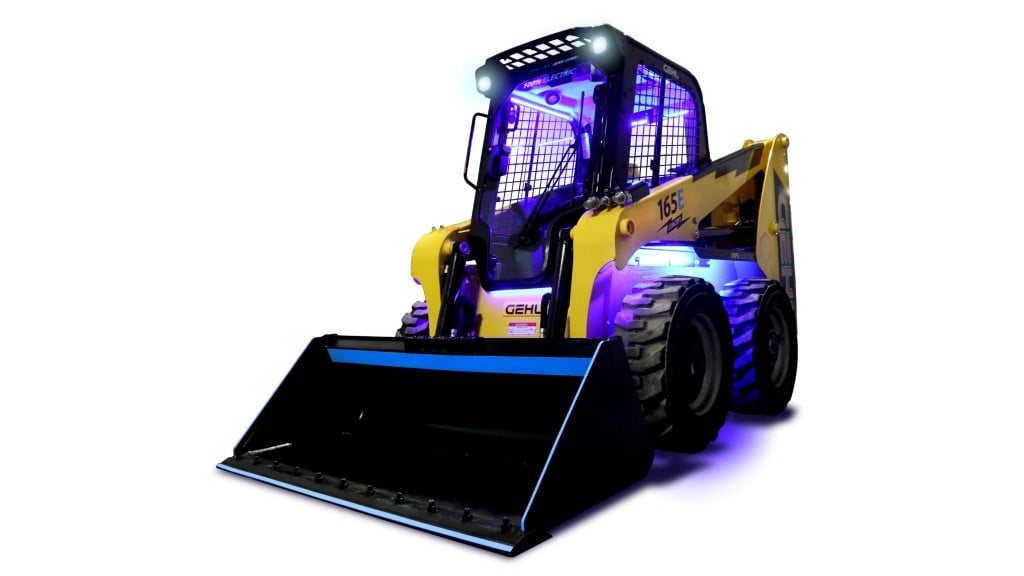 Manitou Group unveils Gehl concept electric skid-steer loader