A case for used equipment in an uncertain economy
How the right equipment dealer can provide a balanced and cost-effective way to manage your fleet and your business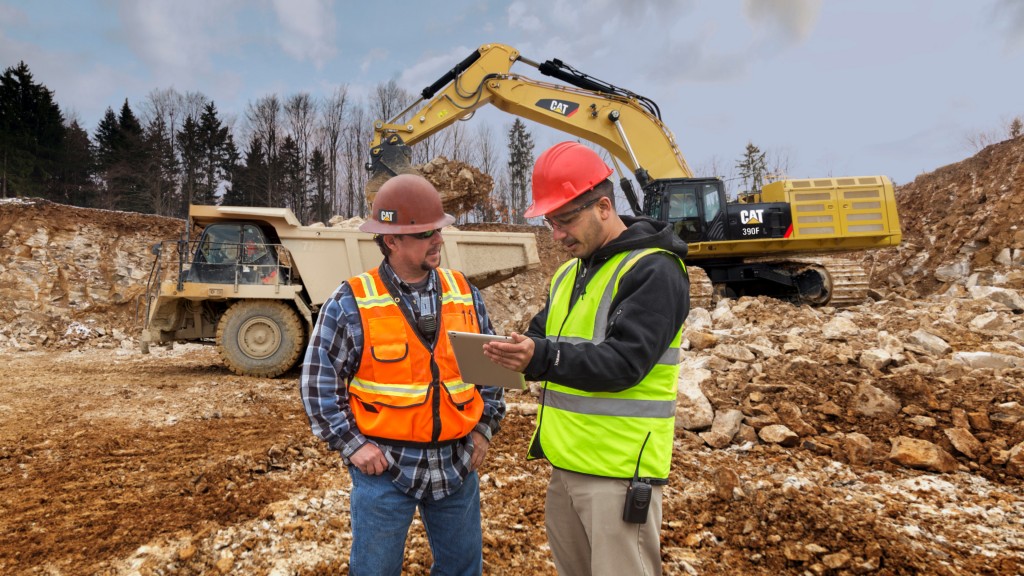 Markets around the world are being impacted by a combination of economic and supply chain challenges, factors that some experts predict could result in a global recession, even drawing comparison to the last major upheaval in 2008. While the road ahead has the potential to be a bumpy one, there are many lessons from past economic downturns that equipment owners can use to prepare their business to weather the storm. The first is when and how to right-size your fleet using a combination of equipment sales, purchases, and rentals to ensure that there is balance between capital and operating expenses. The second is in maintenance and repair – balancing scheduled and required investments in machine condition and uptime to ensure maximum profitability and market value. A third is having the flexibility to manage the sometimes-difficult decisions that may become necessary if needed.
Looking back on 2008, financial flexibility and making quick decisions when needed was key to survival for many companies. When the global construction industry started to point negative, many equipment owners delayed fleet right-sizing decisions, instead waiting to see if the markets turned around quickly. By choosing that route, some missed the opportunity to harvest equipment equity, and in some cases were forced to take losses on equipment sales. The best performing equipment owners, contractors, dealers, and rental companies were those that made decisions quickly. They understood that the market was going to dictate the value, but that they could control the timing. The key was having the right fleet ownership strategy mix.
Companies want to put themselves in a position to make smart, agile equipment decisions as market conditions demand. But where do you start? Better informed job site planning starts by understanding market conditions, existing fleet inventory and how it correlates with upcoming project demands. Working with the right equipment dealer can help you craft the best solution for your fleet management strategy and not repeat mistakes from 2008.
Manage your risks with the right fleet level
Many equipment fleets are a combination of newer and older assets, some owned, some financed, and some leased or rented. Finding the right ownership strategy mix is a partnership between the fleet owner, their financial advisor and the vendors and dealers they use. A full-service dealer can be critical to this partnership by offering transparent advice on market values, machine condition and required maintenance, and ownership solutions. Conversations between the team can include harvesting equity from owned machines, adding used machines, rental purchase options (RPOs), and leases.
For contractors who typically plan their workload month-to-month, ensuring you have the right fleet to do the jobs you have is critical. Your fleet is there to generate cash, but when workflow slows, you should be able to reduce your monthly expenses to free up cash flow by reducing your cost-to-own. That's where used equipment can come into play.
Replacing part of your fleet with used equipment can help moderate cash flow and your overall expenditures. You also don't have to worry as much about depreciation. New equipment starts depreciating in value significantly from the minute you purchase it, with the biggest losses occurring in the first few years. Used equipment can often maintain its value better on your balance sheet, while getting the job done.
The ability to remain adaptable to market fluctuations is probably the biggest advantage of a balanced fleet and incorporating used equipment into your strategy. Plus, with ongoing supply chain issues and manufacturing delays, new equipment can come with long wait times. It's often easier to find the right used equipment for upcoming projects and then resell it when you have completed your work. Partnering with a dealer can offer more support and advantages as they are often able to source equipment from other locations to meet your needs.
A trusted dealer is your best resource
With a trustworthy and reputable dealer by your side, you can work together to find a cost-effective way to manage your fleet. Reputable equipment dealers aren't just out to sell you used equipment. Many will also purchase your old equipment in exchange for cash – which can help to support your business as you grow or if workflow is uncertain and you need immediate cash flow.
All used equipment isn't the same. Warranties are an important part of any large purchase, and used equipment is no exception. However, many equipment resellers and auction houses don't support the purchaser after the sale is made – providing either no warranty, or a warranty through a third party that has high deductibles with higher probability of having your claim denied. Full-service dealers can offer warranties and even certify the condition on some machines when they are confident in its history of use and care by the previous owner. Increasingly, the used equipment trends are following those of the used car trends with "Certified Used" becoming an attractive feature for prospective buyers.
Just as a dealer can help you by validating your used equipment purchases, they can also help with your equipment's maintenance schedule. An important part of keeping your own equipment's value is ensuring that it's up to date with all necessary work. Deferring maintenance or repairs can save money in the short run but cost dearly when trying to sell or trade a machine. Owners who are considering selling surplus machines should consider investing a little money, making sure maintenance is current and the overall condition of the machine would stand up to their own high standards if they were in the buyer's position. If machine availability becomes plentiful, then buyers will gravitate toward machines with a verifiable maintenance history.
The bottom line
As a business owner, you can't underestimate how important it is to invest in the right equipment while managing cash flow. Past recessions and a global pandemic have taught us that we need to weigh decisions with a new level of caution and be as flexible as possible to adapt to changing circumstances. Nobody has a crystal ball to predict what business will look like in the future but partnering with a reputable equipment dealer who can support you through the ups and downs can help to remove risk. A dealer can provide a one-stop shop for service and repairs while supporting your short- and long-term equipment plans. It can allow you to access the right equipment at the right time, using a combination of new, used, leased, and rental options to respond to variable demands, while managing overall costs, and give you the flexibility to make fleet decisions, quickly, when you need to.
Kieran Holm is the EVP of global used equipment at Finning.
Company info
16901 - 109 Avenue
Edmonton, AB
CA, T5P 4P6

Website:
finning.com
Phone number:
888-346-6464
Read more