Hitachi restores vintage excavator to celebrate 50th anniversary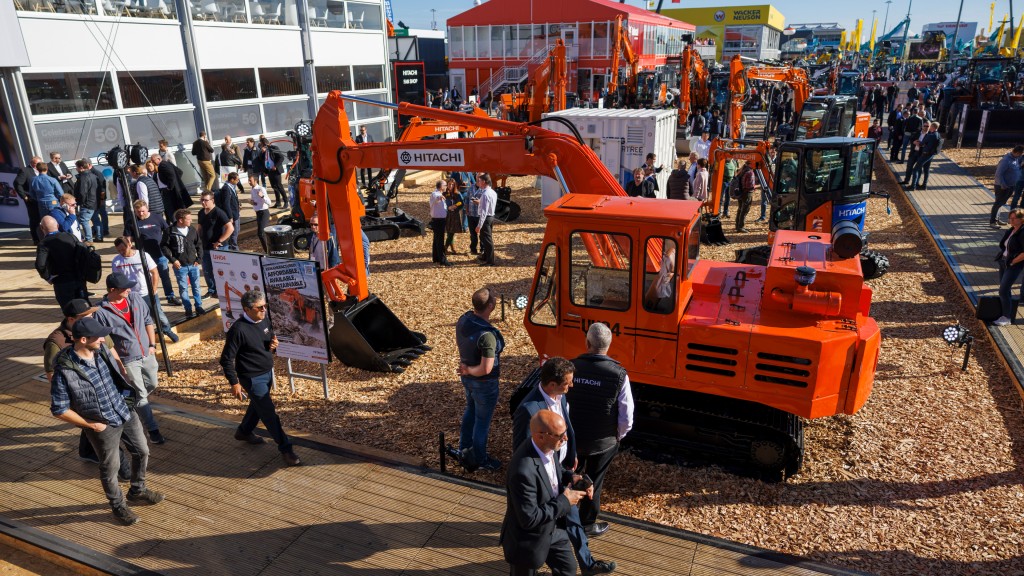 As part of its 50th-anniversary celebrations, Hitachi Construction Machinery (Europe) NV (HCME) has refurbished a 1970s UH04 excavator and placed it in the middle of Hitachi's bauma 2022 exhibit.
The machine has been restored by a dedicated team of four from various departments at the manufacturer's Dutch dealer, Hitachi Construction Machinery NL (HCM NL), based in Oosterhout. Work began in April of 2022 in order to prepare the machine for display at TKD (Technische Kontakt Dagen) in June 2022. As this event was unfortunately cancelled, the restored UH04 made its debut three months later at HCME's 50th-anniversary open day in Amsterdam.
The UH04 had been acquired by HCM NL in 2017 after it was purchased by former Director Pieter Weerts. Over the course of two months, its restoration involved the repair of the electrical system, fixing hydraulic leakages, rebuilding and reupholstering the cab, and repainting the bodywork and bucket.
Preserving a piece of Hitachi history
The most challenging part of the project was sourcing original parts.
"If they weren't available, we had to be a little creative to make them look authentic," says Evert van den Broek, senior marketing and communications specialist at HCM NL. "Also, it was difficult to keep the machine as original as possible and not to make it look too new."
The team who brought the UH04 back to life is delighted with the results of their efforts. They are proud that the machine is now on its way to Germany for the bauma exhibition, where thousands of visitors will be able to appreciate it for themselves.
The restored UH04 is a symbol of Hitachi's heritage in manufacturing hydraulic excavators and a stark contrast to the advanced technology on display on the rest of the stand.
"The presence of the UH04 highlights how far we have come since 1972 and pays tribute to the Hitachi engineers of t04he past," says HCME President Takaharu Ikeda. "This machine is the ancestor of today's Zaxis-7 excavators and its refurbishment is the perfect way to celebrate our success in Europe over 50 years."