DEUTZ electric drive powers new PUTZMEISTER off-highway concrete pump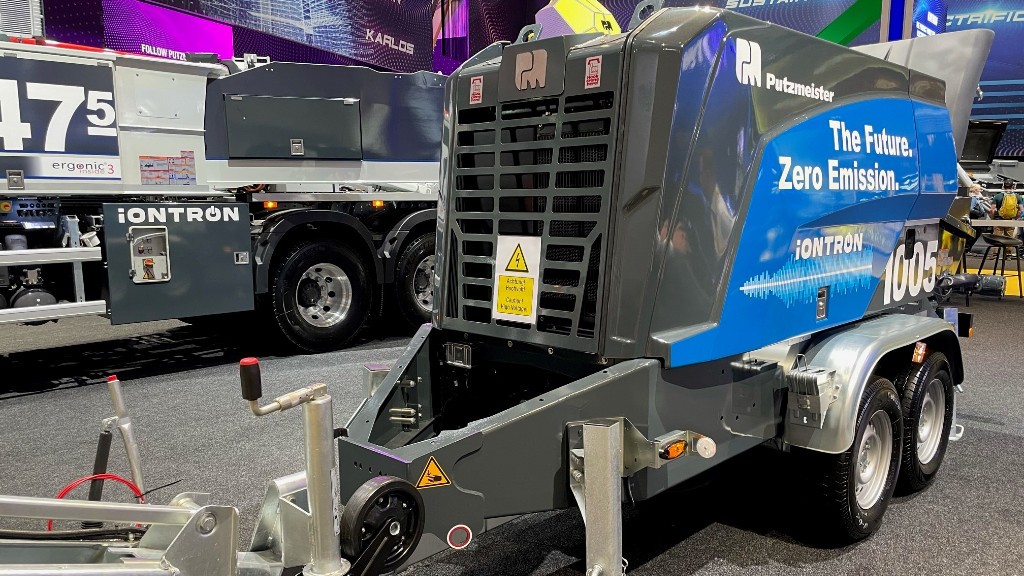 DEUTZ continues to expand the use of carbon-neutral drive systems in off-highway applications. At bauma 2022, DEUTZ showed a battery-powered concrete pump made by its partner PUTZMEISTER. The PUTZMEISTER BSA 1005 iONTRON uses a 360-volt drive system instead of the usual 2.2-litre diesel engine. The electric drive system has a continuous power output of 40 kW and a peak power of 80 kW, generated by two lithium-ion batteries. This allows the pump to work for up to eight hours. The iONTRON concrete pump can also be powered via a charging cable and thus operated for longer. PUTZMEISTER plans to start full production in 2023.
"We are focused on enhancing our conventional engines and alternative drives to ensure that they meet our customers' requirements. Electric drive systems from E-DEUTZ offer our partners a straightforward and affordable way of eliminating emissions. Alongside the electrification of aircraft tugs, excavators, and dumpers, the concrete pump represents an important addition to our range of electric applications," says Dr. Ing. Markus Müller, member of the board of management of DEUTZ AG with responsibility for technology and sales.
The all-electric CC 1485 crawler crane from Maeda is powered by a 360-volt drive system from DEUTZ and has an output of 40 kW, this zero-emission construction site vehicle has a load capacity of six tonnes. The 360-volt drive system is also used in the Marooka MST-700VDRe track dumper with a four-ton payload.
Special machinery manufacturer KTEG relies on electrification too. Its KTEG ZE20 mini excavator is powered by a 48-volt drive system from E-DEUTZ with a continuous output of 10 kW.
Since the launch of the C40 initiative for climate action, construction projects have had to comply even more closely with the planning requirements set by local governments. Oslo, for example, aims to reduce carbon emissions by 95 percent compared to 2009 levels by 2030. To reach this climate target, only zero-emission construction equipment will be permitted in the city from 2025 onwards.
Related Articles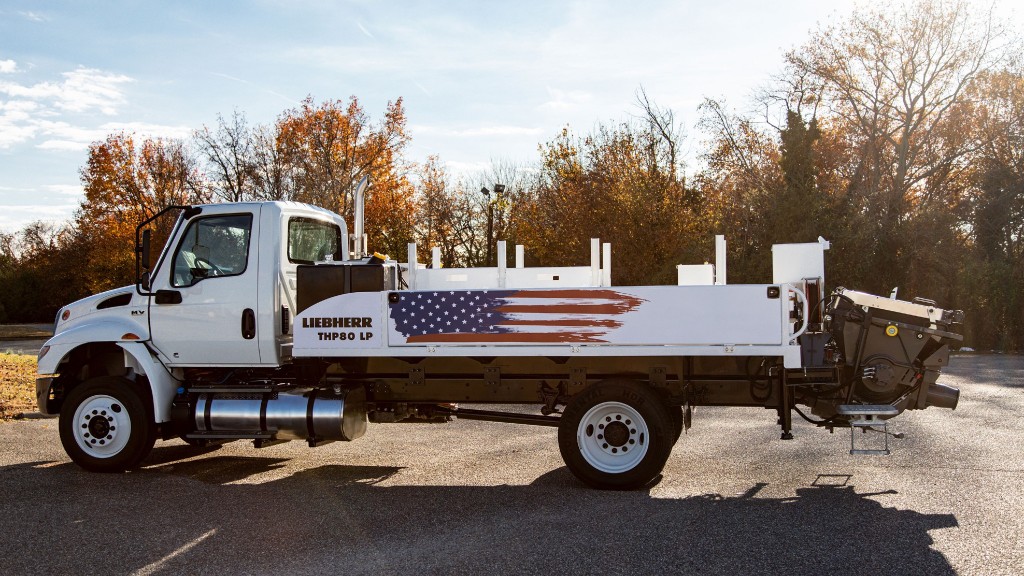 (VIDEO) Liebherr introduces its new truck-mounted concrete pump, the THP 80-LP