Piling and foundation machines benefit from option for Trimble machine control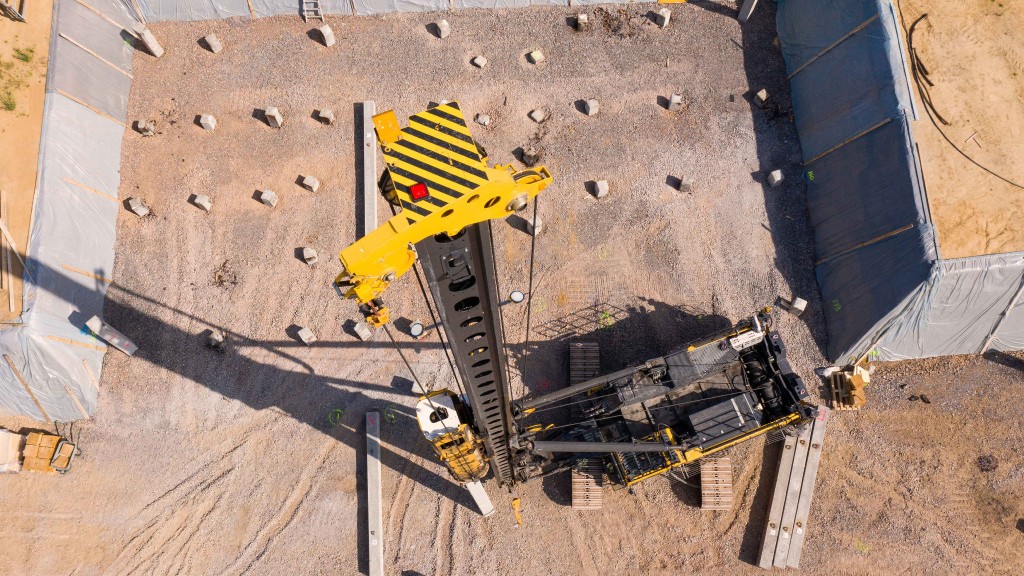 Foundation machines from Junttan Oy and ABI GmbH are now available with factory-ready options for Trimble machine control systems, offering improvements to performance and efficiency at lower costs to the buyers.
Junttan will offer Trimble Groundworks Machine Control System for Piling Machines as a factory option on its foundation machines, while buyers of ABI MOBILRAM-Systems and DELMAG drill rigs will be able to order a base kit to make installation of the Groundworks system more seamless.
Groundworks is a 3D machine control system that improves efficiency and reduces downtime, with stakeless navigation, productivity and quality monitoring, and office-to-field connectivity. It optimizes productivity by enabling operations throughout the day and in nearly any conditions. The system provides accurate piling depth and direction using either 2D or 3D guidance, and helps cut down driving time per pile on piling machines, cutting fuel costs and improving sustainability overall.
"Junttan strongly believes in the benefits of digitalization in the piling construction field and we are excited to include a GPS machine control system in our product offering," said Karoliina Pesola, head of Digital and Measuring Solutions, Junttan. "Trimble Groundworks connected to Junttan's machine control system PCD will provide a new dimension to our customers' piling experience."
ABI will offer its customers the opportunity to order a Trimble base kit, made up of mounting hardware, brackets and an integrated wiring harness, that will allow for a much easier time installing the Groundworks system. With Groundworks in place, users will be able to map their entire construction process, from planning to quality management, according to ABI.
"A significant advantage of the Trimble Ready solution is the direct communication with the ABI control system, so that the sensor technology available on the machines can be integrated. The necessary mounting options on the machine are already prepared. This significantly reduces the costs required to equip a system from Trimble," said Tobias Schmidt, head of control engineering electrics with ABI.