Trimble Roadworks update for Vögele asphalt pavers a step towards autonomy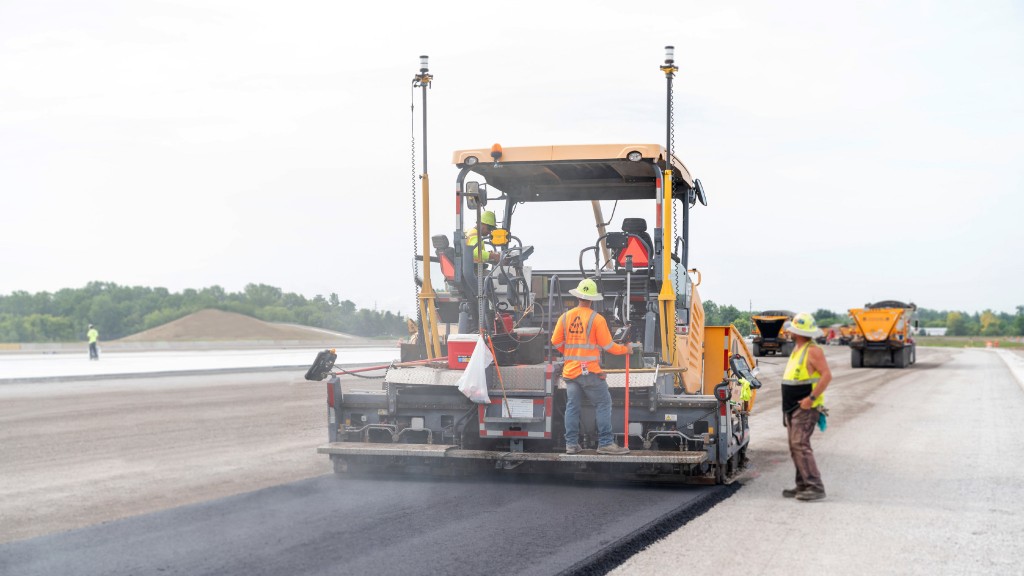 Trimble has introduced Horizontal Steering Control for Vögele Navitronic asphalt pavers in the Roadworks Paving Control Platform version 2.10, which along with automatic screed width control is a step towards machine control autonomy, the company states.
The system automatically steers properly equipped Vögele pavers and controls the screed width according to a 3D design, making it what Trimble states is its most advanced 3D paving system to date. This auto steering and screed control functionality provides higher quality and more accurate paving faster and with less operator fatigue than on traditional machines.
Waste is reduced and job sites are more sustainable, making it easier to accurately estimate material quantities and use less asphalt in the process.
Trimble Roadworks version 2.10 supports WorksOS and WorksManager software on all compatible pavers, making connectivity between the field and office better, while adding the ability to easily share designs, generate reports, analyze elevations, and more.
Straight paving, linear paving and radius paving according to 3D design can all benefit from the use of Trimble Roadworks, improving accuracy both horizontally and vertically. The system can be used for highways, runways, residential subdivisions, city and rural roads, and more.
"Asphalt pavers can be difficult to steer effectively, and with increased investment in infrastructure projects worldwide, the need for paving efficiency, accuracy, speed and operator job satisfaction is greater than ever," said Kevin Garcia, general manager for Trimble Civil Specialty Solutions. "Horizontal Steering Control and screed width control makes it easier for operators to deliver a higher quality surface and get up to speed quickly and makes the job easier and less exhausting for operators. We are focused on automating tasks that make operators more efficient and on connecting stakeholders across the construction continuum, and this new version of Trimble Roadworks helps us advance both of those goals for asphalt paving contractors."