Innovative approaches from Bobcat push boundaries at bauma 2022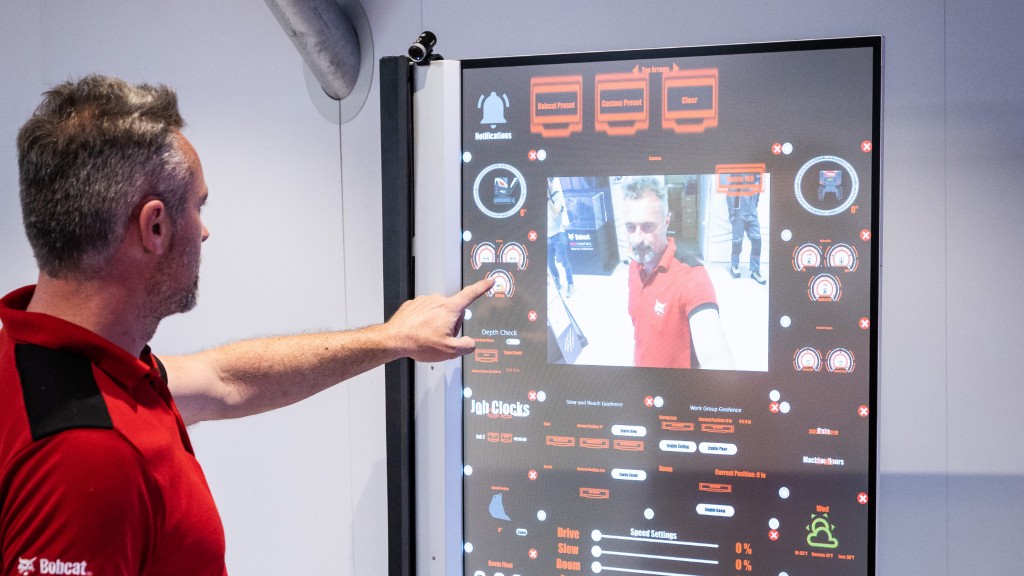 Innovative designs are the name of the game for Bobcat at bauma 2022, as the company digs in with numerous new technologies being showcased, along with a number of new releases.
Bobcat opened its bauma display by showing off new intelligent controls on a mini excavator, a unique approach to operator vision technology, its award-nominated Quad Tracks system for skid-steer loaders, and the T7X battery electric loader.
Transparent display gives operators unique information view
Bobcat is showing solutions for operator vision technology with a transparent, touch OLED (organic light emitting diode) display. The transparent display, which operators can see through to also view the job site, can be positioned on the front windshield or a cab side window on a range of Bobcat machines, including compact excavators, telehandlers and loaders. The multi-functional display enhances operator productivity, efficiency and visibility to the task at hand. The display was developed in conjunction with LG Electronics and BSI Research.
Also on display is one of Bobcat's newest technology concepts, intelligent controls. Shown on an E35 compact excavator, this system replaces the hydraulically controlled joysticks with an intelligent control system and joysticks, allowing Bobcat to customize the machine controls to all levels of operator skill.
Integrated sensors help the machine perform semi-automated tasks like helping the operator with precise grading and leveling, trenching, or repetitive tasks such as return to dig. More information on the innovative E35 will be forthcoming.
Award-winning all-electric CTL
The T7X all-electric compact track loader is in action at the Bobcat booth demo area, demonstrating the fully electric drive system powered by an advanced lithium-ion battery. The zero-emission platform does not need to build up power to run a hydraulic system - instead, it delivers instant power. Reduced noise and vibration make the T7X ideal for indoor work sites, as well as urban areas where noise restrictions can limit work hours.
The T7X received two innovation awards at the Consumer Electronics Show earlier in 2022, and is currently in production in North America.
Track pods swap out for skid-steer loader wheels
Nominated as a finalist in the Mechanical Engineering category of the bauma 2022 Innovation Awards, quad tracks are currently in limited production in North America. These add versatility by replacing the wheels of skid-steer loaders for a range of applications that require greater traction, improved pushing power and a light footprint. These tracks also provide improved ground contact and greater operator comfort in difficult terrain.
Also on display at bauma are Bobcat's most powerful loaders, the R-Series S86 skid-steer loader and T86 compact track loader. These loaders offer higher engine and hydraulic output, including three hydraulic flow outputs - standard flow, high flow and super flow - in one compact loader. These machines will be available in North America starting in early 2023.
Related Articles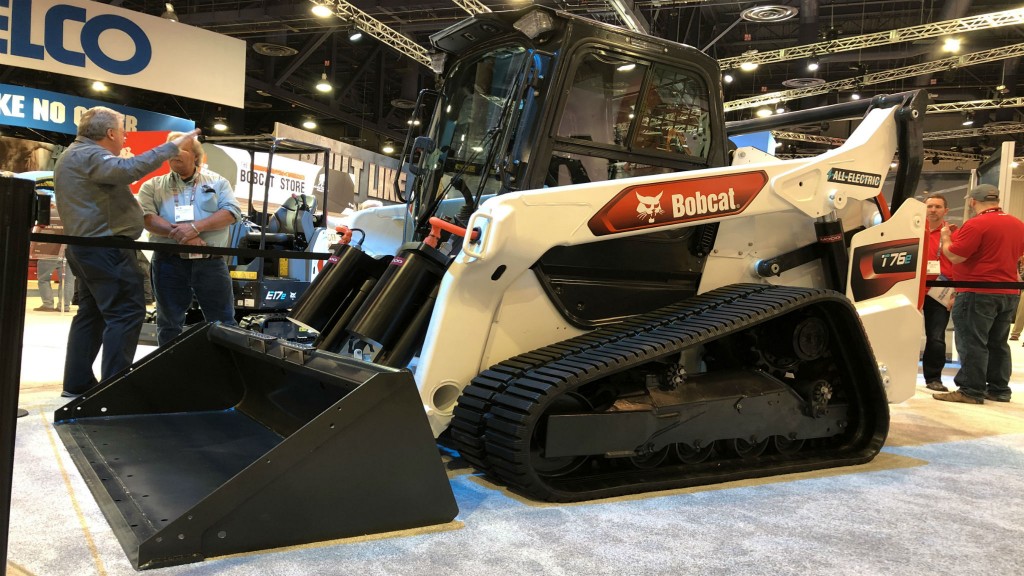 Bobcat unveils fully electric compact track loader concept at CONEXPO