New screens the latest in five decades of innovations from Astec
Company celebrates 50 years of product development for variety of industries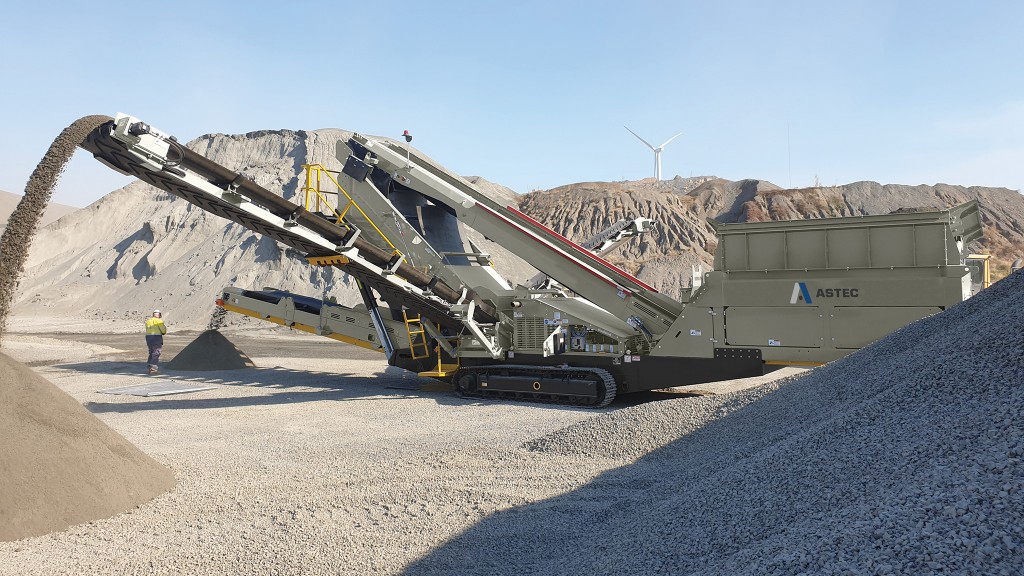 Astec Industries has marked its fiftieth anniversary with the release of several new products for the aggregates industry.
Portable screen plant with unique vibrator mounting
The PTSC2818VM portable high-frequency screen plant has an innovative design for a unit with an 8-foot-wide screen. Rather than using a single, centre-mounted vibrator, this new PTSC plant has a patent-pending design featuring externally mounted vibrators at the end of the tappets. This design provides a more aggressive screening action, with higher G-forces, while reducing the heat load from material to motors, Astec says. This motor location also makes for easier maintenance and adjustments.
The plant has an 8- by 18-foot (2.4 x 5.5 m) top deck and an 8- by 12-foot (2.4 x 3.7 m) bottom deck and is equipped with features like a hydraulic operating angle adjustment, fines collection hopper, top and bottom deck discharge chutes, and an aggregate spreader. It features a nominal 54-inch by 38-foot delivery conveyor with hydraulic drive and full-length skirtboards.
Screen plant tensioning system speeds maintenance
The GT2612V screen plant has incorporated its own innovations - in this case one that speeds up maintenance times. The plant, which features a 2612V Vari-Vibe high-frequency screen, uses a unique rotary tensioning system which makes screen mesh changes faster and reduces maintenance downtime. It also features remote grease lubrication for ground-level access and a walkway around the screen as additional maintenance features.
The GT2612V is a two-deck, 6- by 12-foot (1.8 x 3.7 m) screen, which has deck-mounted, variable-speed hydraulic vibrators; a hydraulic mechanism to change operating angles; a fines collecting hopper; top and bottom deck discharge chutes; and an aggregate spreader. An 8-cubic-yard hopper is equipped with 6-inch sloped grizzly openings and a remote tipping grid. The variable-speed, 48-inch-wide belt feeder has a high-torque hydraulic drive, full-length impact bed, rubber lagged head pulley, and self-cleaning wing tail pulley.
Four conveyors are included with the plant - a delivery conveyor, two side conveyors, and a fines conveyor, all with variable-speed hydraulic drives and the ability to easily fold for transport.
The GT2612V plant is available with a range of options. While it is powered standard by a Caterpillar Tier 4 Final engine providing 136 hp, there are other engines available as well. Other options include a larger hopper/feeder, heavier grizzly section, a vibrating grid, bridge breaker, vinyl dust cover, telematics systems, auto-grease systems, and more.
Astec celebrates 50 years of innovation
In August 1972, Dr. J. Don Brock led the way in creating Astec Industries which focused on the development of new, high-tech equipment for a variety of industries. Fifty years later, the company that Brock helped to found continues to develop new products for asphalt roadbuilding, aggregates, and more.
Over the past five decades, Astec has continued Brock's legacy, according to Barry Ruffalo, Astec president and CEO, through continued innovation and customer-focused commitment in its more than 100 products.
To celebrate the fiftieth anniversary, Astec has committed $1 million to the Dr. J. Don Brock Astec Industries Inc. Memorial Scholarship Endowment at the University of Tennessee Foundation, Inc. The scholarship endowment will be available to children and grandchildren of Astec employees and will encourage study in science, technology, engineering, and math.
"Dr. Brock had more than 100 patents to his name. He had a passion for learning, but he also had a reputation for being a great teacher," says Ruffalo. "I can't think of a better way to honour his legacy than encouraging the next generation of innovators at Astec."
Related Articles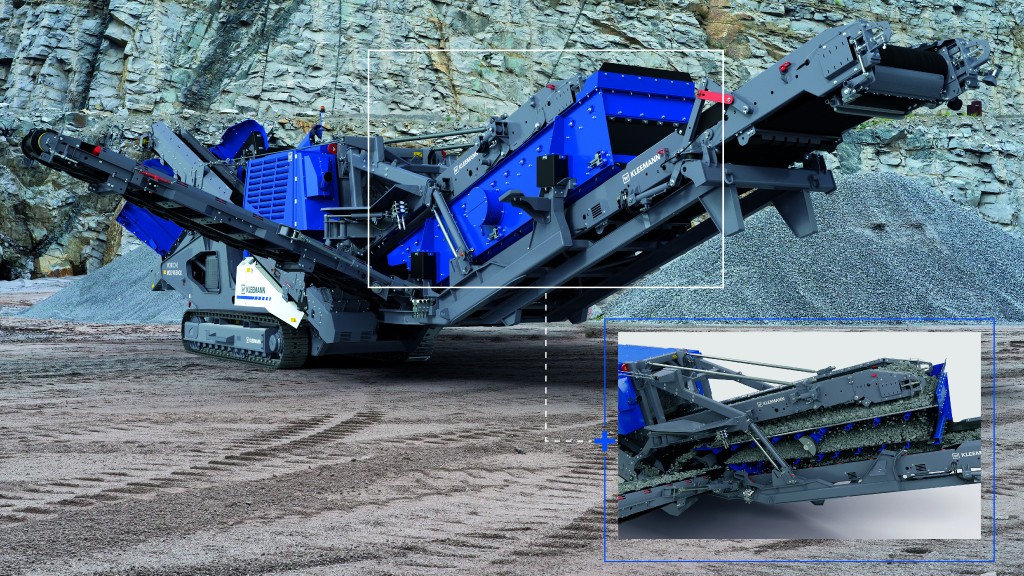 Produce two grain sizes with one crusher using Kleemann's double-deck post-screening unit