How easy is it to go zero emission? Wacker Neuson demonstrates at bauma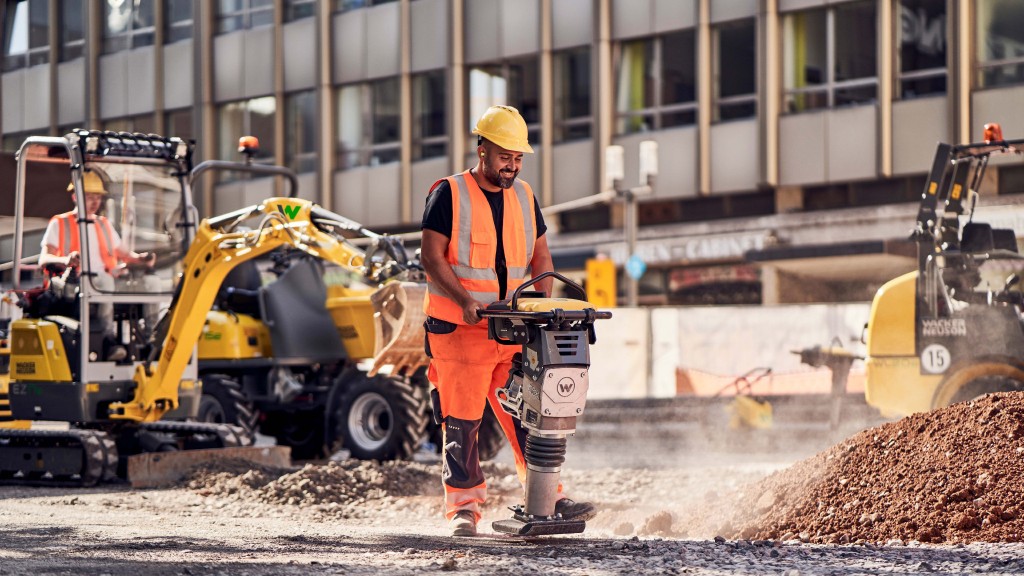 An expansion of Wacker Neuson's zero-emission portfolio and more electrification across other product groups will make a switch to electric machines and a CO2-free construction site easier.
A zero-emission portfolio that includes everything from rammers and plates to wheel loaders and excavators offers a solution that cuts emissions, reduces noise and helps protect operators and others on the job site.
Visitors to Wacker Neuson at bauma will get a first-hand experience as to how easy it is to switch to electric equipment. The company's display will include a range of electric machines, as well as details about how Wacker Neuson is approaching the ongoing needs of customers, such as different battery versions and other options.
Cleaner, greener job sites
The electric portfolio from Wacker Neuson is already capable of replacing diesel equipment and making a CO2-free construction site a reality, the company states. Its line of battery-powered machines is made to be intuitive and easy to operate, and starts with the push of a button. They produce very low noise levels, making them ideal for work within urban areas, in sensitive sites or overnight without bothering neighbours. With no emissions, they can work in poorly ventilated areas effectively without endangering operators and others nearby. And, low operating and energy costs come along with the low maintenance, efficient electronic motors that power these machines.
Offered by Wacker Neuson since 2015, the WL20e wheel loader will be presented at bauma in its third generation, offering a powerful lithium-ion rechargeable battery and the ability, in the future, for customers to select from among three battery versions in the future. It also offers a completely enclosed cab as a new feature, allowing the machine to be used throughout the year, offering an advantage for efficiency and comfort.
New to the electric line at bauma will be what Wacker Neuson calls the first battery-powered reversible vibratory plate with direct drive system on the market. The APU3050e has an operating width of 50 centimetres (20 inches) and a centrifugal force of 30 kilonewtons. It has good manageability, and thanks to having a low design height compared to other reversible vibratory plates, can be used in narrow trenches. Travel direction switches are done via proven hydraulic adjustment, as with conventional models.
Wacker Neuson will also discuss services related to electric equipment during bauma.
Unique new wheeled excavator
The EW100 wheeled excavator is, according to Wacker Neuson, unique in its class. The machine was designed with advanced construction sites in mind, and thus it includes such features as an intelligent attachment management system that recognizes tools, a well-thought-out Human-Machine interface, and preparation for diverse assistance systems and interfaces. The machine was designed with operator friendliness and efficiency in mind, and it offers powerful drive hydraulics and high basic work performance, allowing it to match up with larger excavators.
A new model of Wacker Neuson's Dual View Dumper, with rotating seat and control panel, will also be introduced at bauma, among other introductions.
Work efficiently with EquipCare Pro
Wacker Neuson's cloud-based EquipCare Pro software solution is designed to help customers manage, plan and evaluate their machines, equipment and bulk materials, regardless of manufacturer or brand, allowing for improved productivity.
The telematics solution allows customers to collect real-time information about operating hours, the machine's location, and other data, as well as track fleet management, maintenance and inspections. Using EquipCare Pro, customers can plan the use of equipment and personnel in one system, managing everything used on a construction site, whether it be excavators, vehicles, fencing or other assets.
Related Articles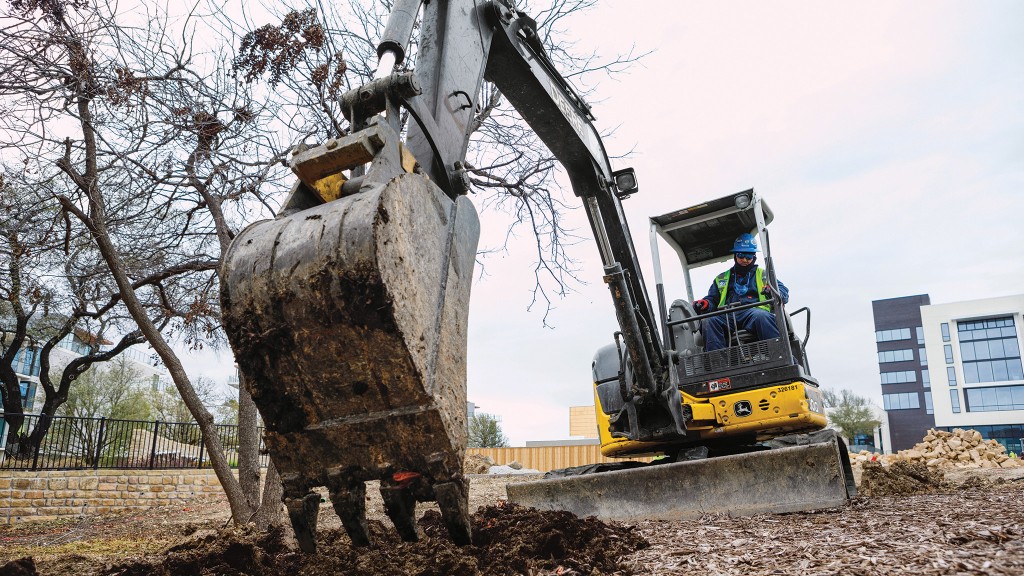 John Deere and Wacker Neuson form big partnership for mini excavators