John Deere and Wacker Neuson form big partnership for mini excavators
Relationship expands to North America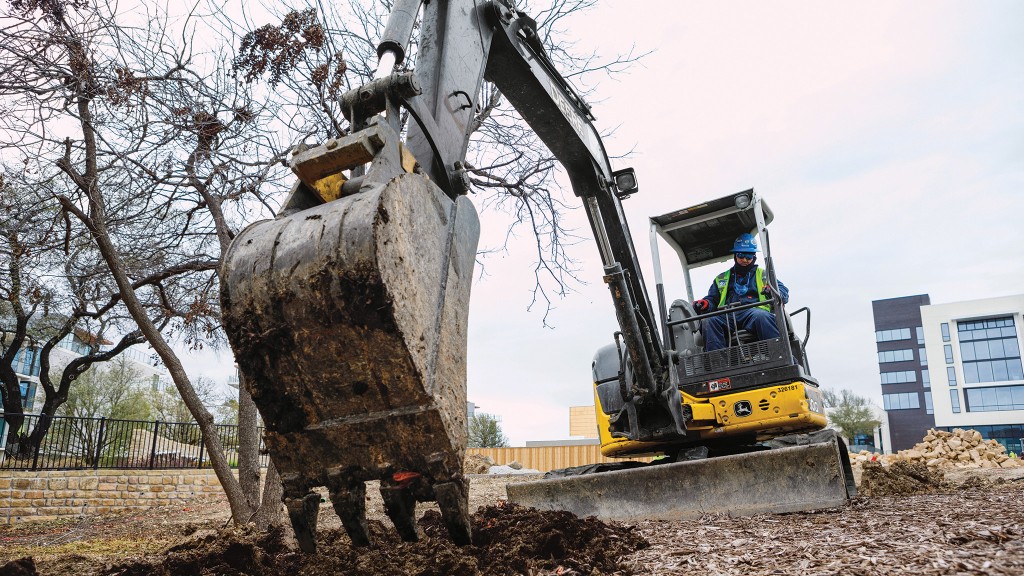 After John Deere Construction & Forestry dissolved its excavator manufacturing partnership with Hitachi, there was a missing piece when it came to manufacturing Deere excavators in the zero- to nine-metric-ton range. A recent discussion with John Deere Senior Vice President of Sales, Marketing, and Product Support for Global Construction Equipment Domenic Ruccolo revealed the logic behind teaming up with Wacker Neuson to fill in that missing piece.
The new global agreement between John Deere and Wacker Neuson focuses on two main areas. The first is on excavators less than five metric tons, for which the manufacturers will collaborate on the development of those machines. Ruccolo explains that Wacker Neuson already has these machines developed, but there will continue to be new research and development projects, including battery-electric efforts, for compact excavators. Wacker Neuson is now responsible for manufacturing excavators under five metric tons for John Deere.
The second part of the agreement concerns five- to nine-metric-ton excavators. John Deere will have control of their design, starting with the intellectual property that was purchased from Wacker Neuson. Ruccolo adds, "With that purchase, we're going to take that and build upon it by incorporating some designs and technologies from our end, beginning with the base Wacker Neuson design and evolving it to meet the innovation requirements that we're trying to drive throughout our entire excavator product line."
The new five- to nine-metric-ton models are going to be produced and launched to the market exclusively by John Deere. Wacker Neuson will continue independently with its current line of excavators and will also distribute its own five- to nine-metric-ton excavators under its own brand. As Ruccolo put it, "We're going to start from the same starting point, but we're going to diverge as we build our own technology into those excavators."
The agreement is already in effect. However, the exact timeline for manufacturing and rollout is still being worked on.
A history of partnership
John Deere has had a relationship with Wacker Neuson on several fronts outside of North America for a number of years. They've worked together on the distribution of Kramer wheel loaders and telehandlers in Europe, North Africa, and the Middle East. There has also been a long-standing relationship between Wacker Neuson and Hamm (part of the Wirtgen Group which Deere acquired in 2017). Ruccolo elaborates, "With the Construction and Forestry (C&F) division in 2018, we formed an agreement to extend the relationship and grow the compact and mini excavator business in the Asia Pacific region. This is a partner that we've had a relationship with for a number of years."
In 2020, John Deere announced what Ruccolo refers to as its smart industrial strategy. He describes it as an operating model that allows for the acceleration of integrating smart technology innovations that John Deere develops into its products. As part of that strategy, Deere identifies focus areas that it calls "tech stacks" - technology that can be applied to various products and different applications. When it came to excavators, in the past Deere relied on Hitachi technology. Now Deere is in complete control of its tech stacks, which enables the company to be nimbler and quicker at adapting those technologies within its products.
"To us, that's a big advantage as opposed to having to try to convince Hitachi to do different things," Ruccolo says.
Big lineup of electric and hybrid machines under development
John Deere Construction & Forestry is committed to the delivery of more than 20 alternative drive models by 2026. Some will be fully electric, while others will be hybrid-electric. The new agreement with Wacker Neuson already includes a battery-electric compact excavator (falling in the under-five-metric-tons category). John Deere also announced the acquisition of Kreisel Electric earlier this year. The acquisition of this battery technology solutions company, based in Austria, also reinforces John Deere's commitment to the electrification of future products.
Ready to engage with end users
Now that it has the ability to control the design and manufacturing of excavators under nine metric tons, John Deere is looking to heavily engage with customer input. Ruccolo says, "From our standpoint, one of the keys to our success, particularly in the construction and forestry division, has been to not only value, but more importantly, ensure that we get the customer input from our customer advocate groups into the design process for every product."
When it comes to responding to the needs of the Canadian market, Ruccolo notes there are factors that are unique to Canada. He cites the cold climates and the very high equipment utilization rates relative to other parts of the world. He says, "In fact, when it comes to the products we're developing, Canadian customers are on every one of our customer advocate groups. And that helps to guide us."
Related Articles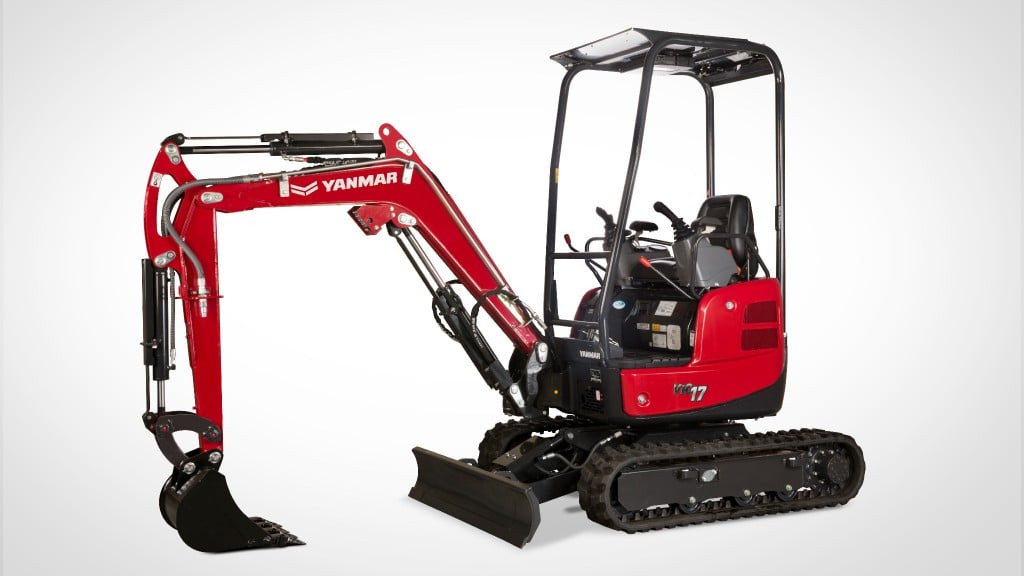 Yanmar to highlight new compact track loader and mini excavators at Equip Exposition