Ammann's 3D vibratory compactor can travel in an arc, circle, and turn on the spot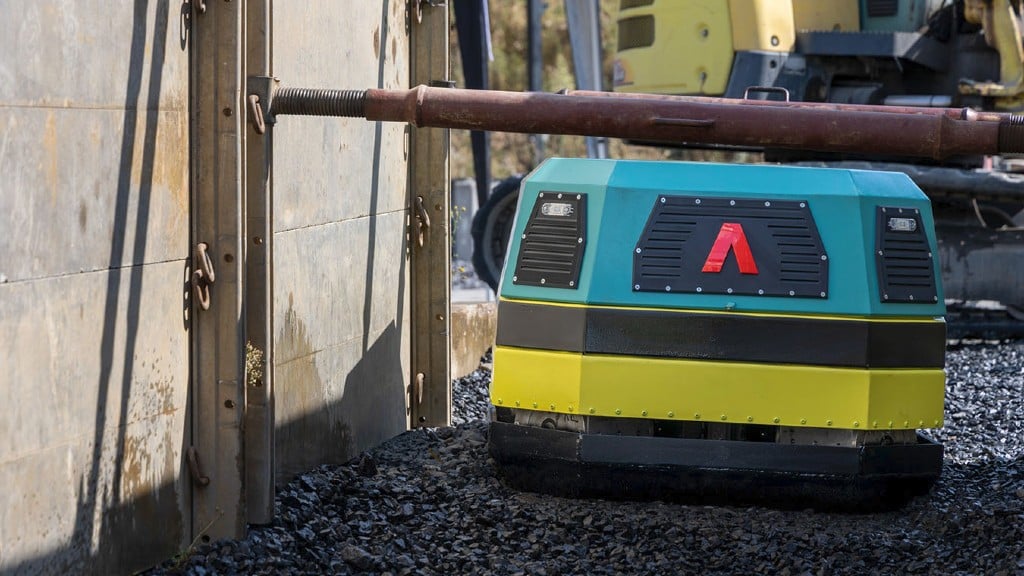 The Ammann eAPX 68/95 3D vibratory compactor is a machine unlike other compactors. With it, the user leaves the one-dimensional movement of conventional vibratory plates. Ammann says that it is the first vibratory plate on the market that can go in an arc, circle, or turn on the spot. The eAPX 68/95 has been nominated for the bauma 2022 Innovation Award.
Ammann questions the status quo of the vibratory plate: What requirements must be met by vibratory plates in order to be prepared for today's challenges, and those of the future? What is essential during operation? What could a new approach bring to plate compaction? And how can sustainability be advanced?
Developers realized existing technology could not provide the needed answers. Ammann therefore completely rethought the concept of the vibratory plate. The result is the battery-powered eAPX 68/95 prototype.
New possibilities thanks to an innovative design
The eAPX 68/95's appearance immediately distinguishes the machine. It has a low operating height of 700 mm. That height and the machine's ability to move in all directions make it a great fit for trench applications – including those with support systems and cross braces. Yet the plate is productive in open spaces, too.
Underneath the hood, four working shafts and a curved base plate provide the 620 kg compactor with the ability to go in an arc, circle, or turn on the spot.
A remote-control unit dictates the eAPX 68/95's precise movements. At a safe distance, and with the best possible overview, the user has everything under control – even in narrow trenches and other areas that are difficult to access. The operator can easily steer the eAPX 68/95 along straight lines or hard-to-reach spots.
Versatility and sustainability of the vibratory compactor
Four battery-powered electric motors enable the machine to work in applications off-limits to combustible engines, including indoors and in enclosed spaces. Electric motors also advance sustainability efforts of the machine.
The plate can run continuously for approximately 80 minutes before recharging is needed. Recharging only takes about 30 minutes. The eAPX 68/95 utilizes lithium iron phosphate (LFP) batteries. The batteries and their advanced management system are useful against high temperatures, overcharging, and mechanical damage.
The drive requires little maintenance as it has no hydraulics, operating fluids, or gears. The low wear-and-tear, elimination of fluids, and avoidance of emissions help make it a truly sustainable plate.
Related Articles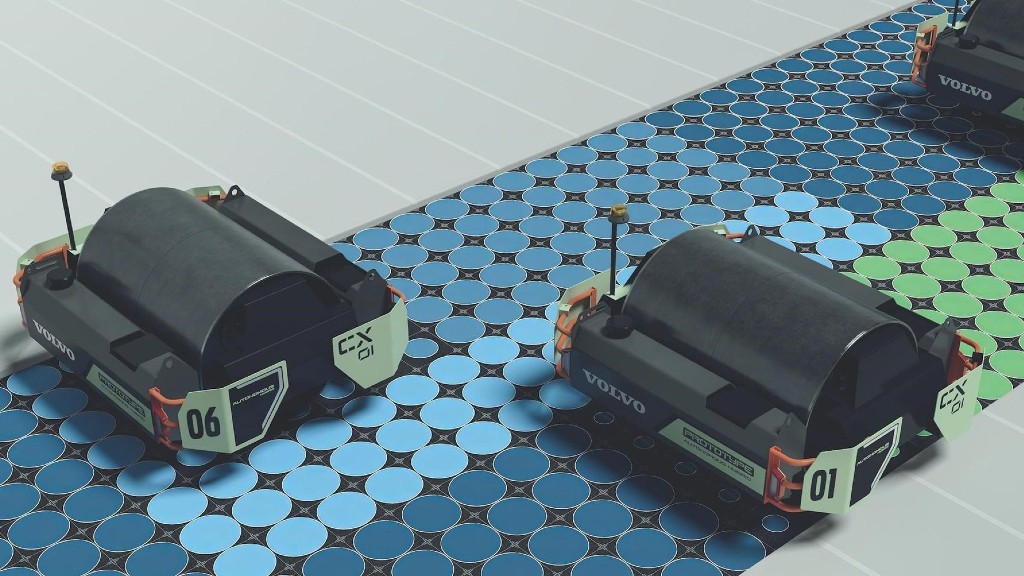 Volvo CE's single-drum asphalt compactor concept can be operated via remote control or autonomously