New CASE E Series excavators built to maximize operator performance
Seven excavators include two in new size classes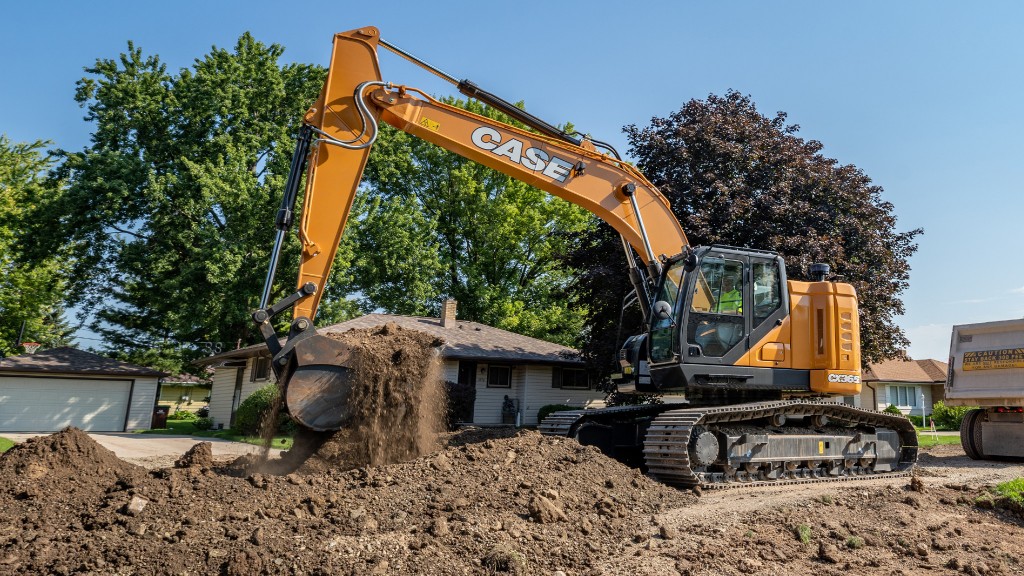 The new E Series of excavators from CASE Construction Equipment is targeted at improving operator experience, performance, and productivity, along with reducing total cost of ownership across the life of the machine.
Updates for the new series, which will replace five D Series models and add a pair of all-new models, feature improvements in hydraulic performance and precision, greater engine power and responsiveness, extended service intervals, and greater connectivity for streamlined fleet management and service. In addition, the new models include expansive OEM-fit 2D and 3D machine control systems, making it easier for buyers to adopt or expand precision solutions.
The seven models included in the E Series range from the CX140E to the CX365E SR, with a horsepower range of 102 to 205, and operating weights from 28,900 pounds to 78,600 pounds. The CX365E SR is one of the two all-new models, along with the CX190E.
The largest model in the lineup, the new CX 365E SR, is a short radius machine with minimum tail swing making it highly beneficial for work on tight job sites. The other all-new model, the CX190E, falls into the 41,000-pound range, which CASE says is an important demand area for contractors across North America. All other E Series models replace D Series machines; some D Series excavators will remain available, with next-generation updates to be introduced later.
"CASE E Series excavators build on the powerful, smooth and responsive controls that CASE is known for, while adding all-new control customizations and configurations to drive that improved operator experience," says Brad Stemper, head of construction equipment product management in North America for CASE. "The E Series is both highly engineered for performance and built on a platform proven to withstand the heavy work and harsh working environments excavators work in every day."
New engines add work modes for greater efficiency
Addition of new FPT Industrial engines throughout the product line will complement the CASE Intelligent Hydraulic System in providing more power and performance, along with smooth and responsible hydraulics.
FPT engines offer greater displacement, horsepower, and torque compared to previous models, adding power and responsiveness. CASE offers four new work modes – SP for Super Power, P for Power, E for Eco, and L for Lifting – that can be set in a range of up to 10 throttle settings, making it easier for operators to dial their machine in precisely. In addition, Eco mode cuts fuel consumption by up to 18 percent. A combination of diesel oxidation catalyst, selective catalytic reduction, and particulate matter catalyst technologies improve fuel efficiency and systems reliability.
The Hydraulic Flow Control Balance feature again allows the operator to set performance and responsiveness to their personal preference. Operators can set arm in, boom up, and swinging flow to make the machine easier and smoother to operate. In addition, attachment use has been dialed in, thanks to an ability to adjust hydraulic flows based on specific attachment types and the capacity to set maximum overflow for each attachment.
Larger display and greater operator comfort
In the cab, the E Series design has focused on improving operator comfort and capability. CASE has started with the operator interface, introducing a 10-inch LCD display that provides greater access and visibility to cameras, machine data, and controls. This includes the ability to display rear- and side-view cameras at all times while still accessing machine data and controls, ensuring optimal visibility and job site awareness. This includes the optional CASE Max View display for even greater visibility and safer operation that provides 270 degrees of visibility around the machine.
Operators can use the new display to improve customization with five configurable buttons available for programming to the operators' most used functions, such as machine information, fuel consumption, auxiliary hydraulics, and more.
A new suspended operator station locks the seat and console together so that operators of all sizes have the same experience in terms of orientation to the armrests and controls.
New technology, connectivity, and telematics capabilities
In addition to lifetime service and maintenance advancements, such as extending service intervals on engine oil and fuel filters, CASE has brought these machines even further into the world of collaborative fleet management with the introduction of new connectivity and telematics capabilities across the product line.
CASE accomplishes this through the new SiteConnect Module along with the new SiteManager App (iOS and Android). This app pairs the operator's phone or device to the machine to enable remote analysis. Certified CASE technicians then diagnose the health of each connected machine through various parameter readings and fault codes. The technician determines whether the issue can be addressed remotely (such as clearing codes or updating software) or if it requires a trip to the machine.
CASE also leverages the SiteConnect Module to further improve telematics data and performance and the collaboration between equipment owner, dealer, and manufacturer. This enhanced connectivity allows the machine owner to share real-time machine information with the dealer and the CASE Uptime Center in Racine, Wis.
The SiteConnect Module also improves the volume, flow, and integration of data to the CASE SiteWatch telematics platform for real-time monitoring, management of maintenance and service intervals, examination of equipment utilization, and overall machine record-keeping.
Each new CASE E Series excavator comes standard with CASE ProCare: a three-year CASE SiteWatch telematics subscription, a three-year/3,000-hour full-machine factory warranty, and a three-year/2,000-hour planned maintenance contract. ProCare allows business owners to invest in new equipment while making owning and operating costs predictable for the first three years of lease or ownership.
CASE has also expanded its OEM-fit 2D, 3D, and semi-automatic machine control solutions to an even broader range of models. This ensures that the optimal combination of machine and solution is installed and tested by CASE-certified precision field specialists. It also simplifies the acquisition process and allows for the technology to be grouped in with the purchase of the machine.
Related Articles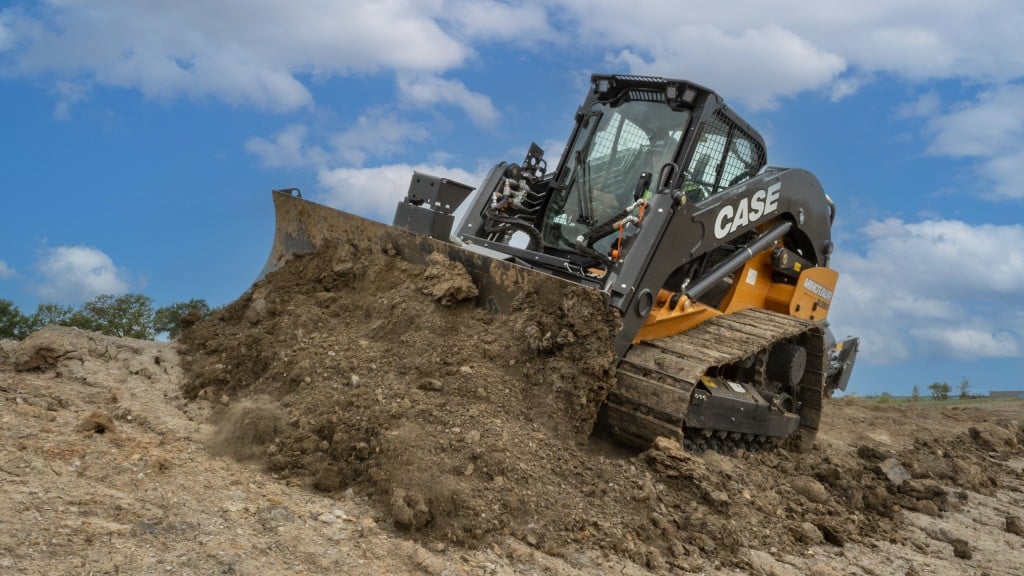 Case Minotaur delivers dozer pushing power in a CTL package