BKT to showcase company's largest tire yet at bauma 2022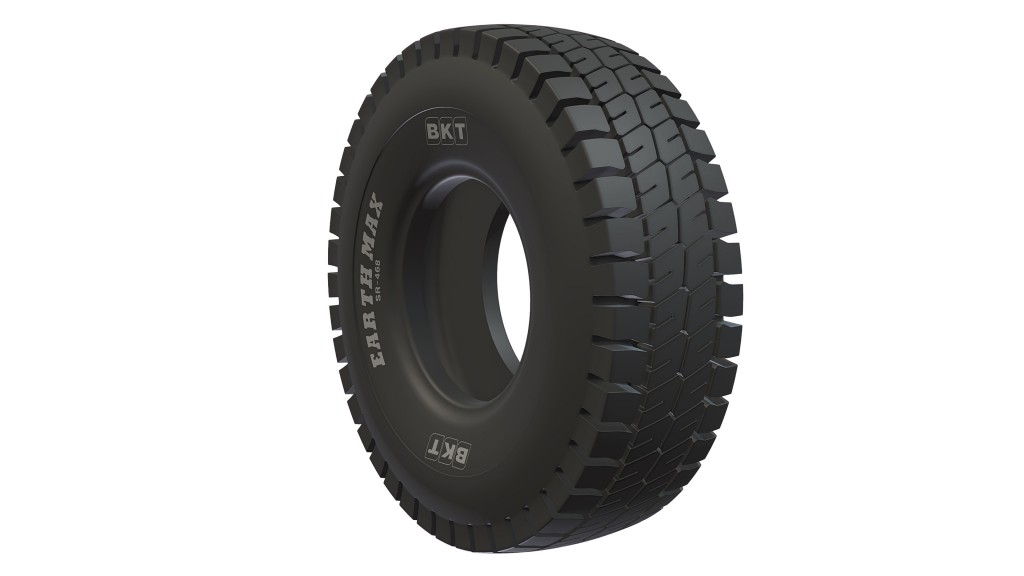 BKT will exhibit – among other products – three BKT tires at bauma 2022.
The first tire is the EARTHMAX SR 468, the largest tire ever made by BKT. It is designed for rigid dump trucks and exhibited in size 40.00 R 57 corresponding to a height of 3.5 metres, a width of 1.13 metres, and a weight of 3,800 kg.
The second tire is the EARTHMAX SR 46, displayed in the sizes 27.00 R 49 and 33.00 R 51. It is designed for rigid dump trucks. The 33.00 R 51 size is equivalent to a diameter of over three metres or precisely 3,061 mm, a width of 905 mm, and a weight of 2,400 kg. The 27.00 R 49 size has a diameter of exactly 2,688 mm and a width of 746.
The giant tires are particularly resistant to impacts and punctures because of an all-steel structure that provides resistance to the casing. In addition, the E-4 tread depth offers ideal resistance in all conditions. Its tread pattern and tread compound have been developed to reduce the heat generated during this type of applications.
These two tires are part of the EARTHMAX tire range designed for ideal weight distribution on the ground for dumpers, wheel loaders, dozers, graders, and some multipurpose vehicles. The EARTHMAX range includes 40 different tires for the earthmoving, construction, mining, and quarry sectors and are available in many sizes and different compounds.
BKT is currently working on the OTR tire sector with a particular focus on new compounds that are cut-and-chip resistant and compounds that are heat-resistant that are able of carrying heavy loads while maintaining an ideal TKPH.
Related Articles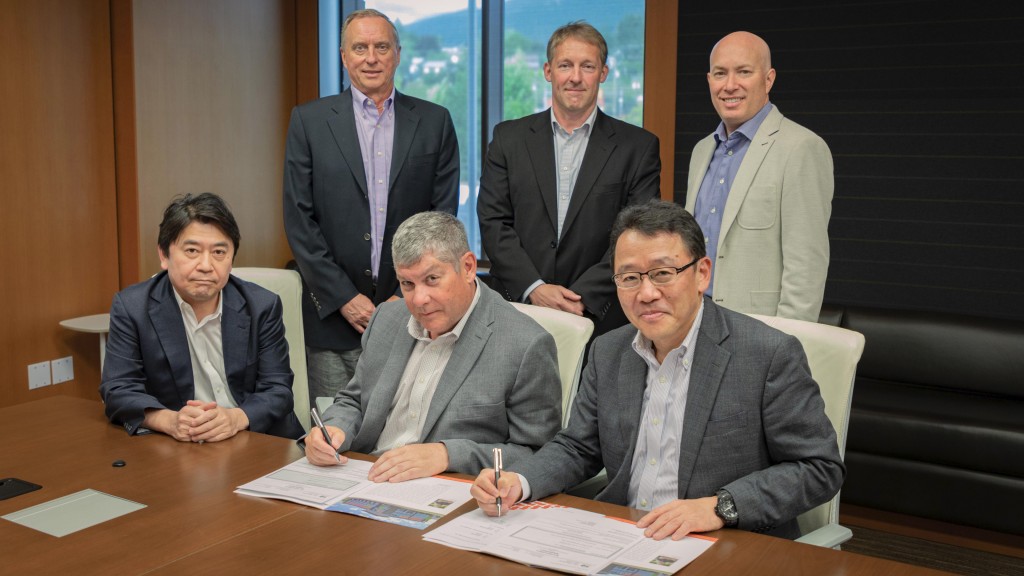 Kal Tire and Mitsui joint venture aims to advance mining tire recycling