(VIDEO) Ligchine acquires Remont's concrete placer and line dragger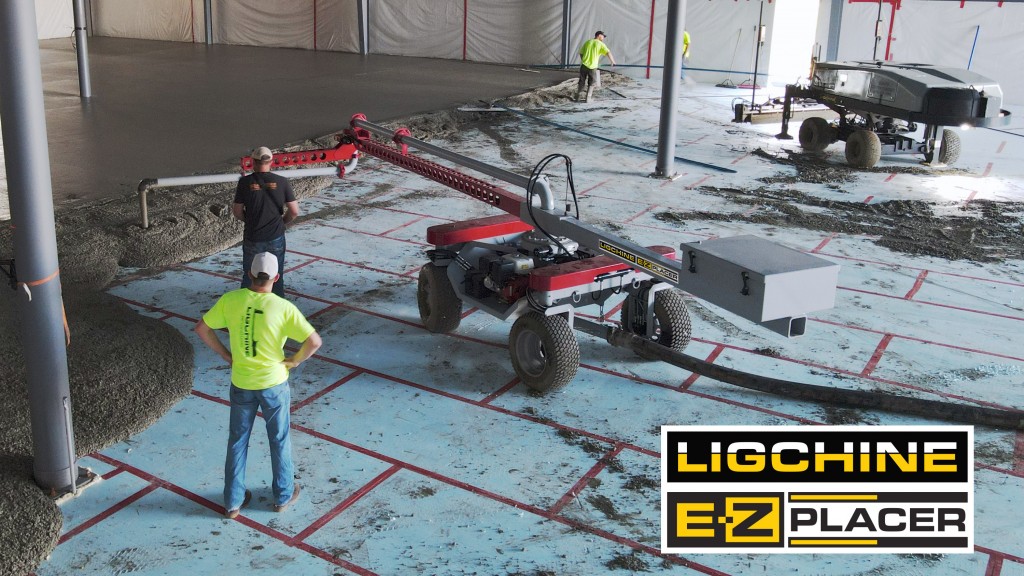 Ligchine International has acquired the E-Z Placer concrete placer and line dragger from Remont. The E-Z Placer was introduced at the 2022 World of Concrete, where the concrete placer showed its portability and ease of use in line pump applications. The E-Z Placer is a self-propelled, remote-operated concrete placer and line dragger in a single, easy-to-transport unit.
"The acquisition of the E-Z Placer aligns with our strategy of building products that address the productivity concerns of concrete contractors," says Pete Ligman, Ligchine co-founder and head of Ligchine's product development efforts. "The E-Z Placer is a perfect addition to our product portfolio and the first in a series of products under development, beyond our screed line, focused on improving productivity and profitability on the job site."
"The E-Z Placer addresses deficiencies inherent in other products currently available on the market," says Remont's founder, Michael Troyer. "Ligchine's focus on quality, responsiveness to contractor needs, and their reputation for being hyper-focused on customer service makes Ligchine the perfect partner for this new breakthrough product."