Embracing latest technology triples revenue for Rawso Constructors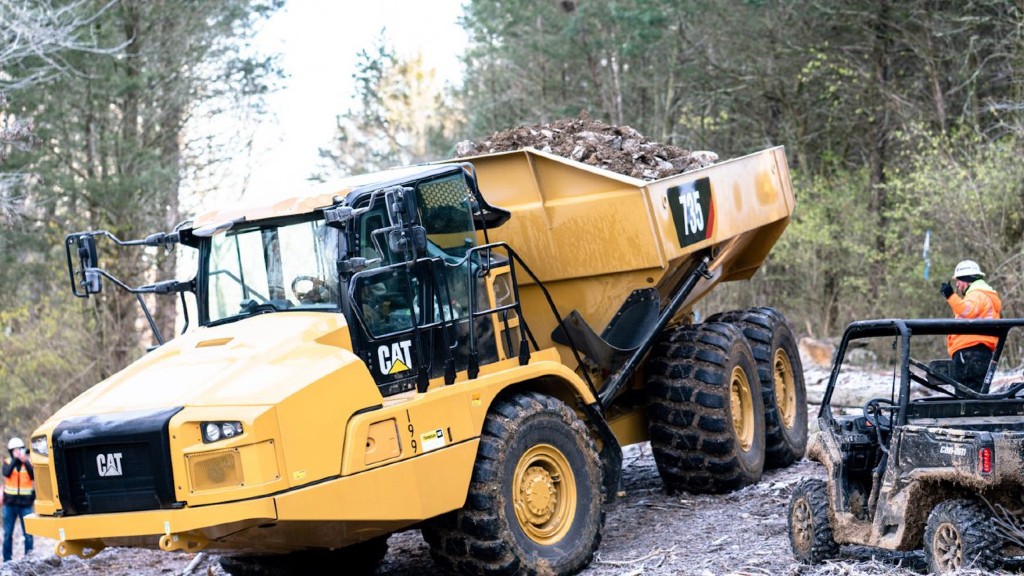 When Rawso Constructors President Dylan Stephens built his own construction company from the ground up, he knew he wanted technology to be at the forefront of his business.
Recognizing the technology payoff
Recognizing the payoff of technology isn't a strategy that most small companies employ, but Stephens said it made sense to him and continues to pay off.
"Technology costs money, but it doesn't cost nearly as much as having to add so many people," he said. "Normally, to grow this fast, you would have to add so many administrative employees, accounting employees, project managers. Having all of this technology has helped us basically triple our revenue and almost keep the same overhead."
Using faster-estimating methods to win more jobs
Rawso started their in-office technology with HCSS HeavyBid estimating software, which helped them get away from time-consuming spreadsheets and bid larger work like municipal contracts against bigger contractors.
"We're all very detail oriented, especially when estimating," he said. "Before HeavyBid, we basically just had some custom sheet we'd built, but we couldn't automate it enough that we could just plug in crews or plug in every single little line item. If we wanted to bid a public project that had 100 items, it took two days to build the sheet to get ready to import takeoff numbers."
Now HeavyBid allows Rawso's estimators to copy from previous estimates or import activities directly from the project owner's bid file, speeding up the data entry process so they can focus on putting the right costs on the activities.
Comparing actual production to the budget
To ensure they're using accurate production numbers, Rawso also implemented a HeavyJob time card and job costing software.
"We wanted to close the loop from estimating to the field," he said. "We were always too busy to sit down and look at a job at the end and dial into it to see what we did well or what we did badly. HeavyJob basically gives us the job costing capabilities of a $100 million company and does it on a daily basis."
Foremen enter crew time and production data into HeavyJob in the field using iPads, and that information is sent directly to the office in real-time so that both the foremen and the project managers can compare actual production to the budget and ensure the job is on time and profitable. If they're behind or losing money, they can spot the issue immediately to make changes while it still affects the bottom line.
Checking estimates against actual production
Rawso also uses HeavyJob and HeavyBid together to improve their bidding accuracy and ensure the office and field are on the same page.
Previously, Stephens said they never really checked estimate numbers against actual production to ensure they were bidding accurately.
"We didn't necessarily always go back and look at our cost data from the field, because we didn't trust it," he said. "Now we have legitimate data from the field, the estimators can tap into it any time. What helps is being able to go and look at something that we're putting too much money on or being too conservative on, and if the field is outperforming what we're estimating, they can lower the price to be more competitive or rebalance the estimate based on previous jobs."
Using safety software to maintain a zero-incident record
In addition to HeavyBid and HeavyJob, Rawso also uses HCSS Safety to run safety meetings, perform inspections, and report incidents and near misses – although they haven't had a lost-time incident in six years – and they even offer the free inspection app to their project owners.
"A lot of larger general contractors are very proactive about their safety and having safe subs in projects," he said. "We've brought up being able to give them the inspection app, and they're just so blown away that we would be willing to do that. I feel like, if you're not willing to, you're not really serious about safety."
Getting the most out of equipment by integrating telematics
HCSS Telematics helps Rawso feed runtime data from all of their equipment – including OEM GPS units – into HeavyJob and HeavyBid to ensure they are reporting accurate equipment usage.
The automation between the equipment and the integration with the software, Stephens said, is worth every penny.
"Not only do we track hours and location, but we track idle time and get weekly reports on utilization rates for each job," he said. "Being able to use that and run it directly through Telematics and back into the time card is huge because it saves them that much more time. The equipment run time is just as important as the employees' time because you're not going to have accurate job costs otherwise."
Start efficient, stay efficient – a new trend for small companies
We have noticed a new trend for smaller construction companies. They are focusing on being efficient and high-tech from the start. This sets the company up well for growth, as their technology-enabled processes make it easier to onboard newcomers than manual ones. This also helps attract the young talent that views paper processes as being old and outdated.
"Having a library of resources and costs is a huge step forward, instead of working on old Excel forms with canned crews," said Shawn Hampton of Rawso Constructors, an excavating and demolition contractor in Murfreesboro, Tenn. "Having that library and being able to pull production data allows the new guys to almost teach themselves."
Hampton said Rawso has better communication between the field and the estimating staff thanks to the interaction between the estimating and field management software.
"Guys in the field can at least understand what the estimators were looking at, and vice versa," he said. "And as far as growth, it's been a huge tool to help us stay lean in the office and the field."
Some contractors, like Rawso, adopt the model of first-things-first, focusing on getting the estimate right before looking at operations. This method has its benefits, as your estimating processes really are the driving factor for growth and the center of your company.
Others dive in with both feet and get as much technology implemented as quickly as possible. While this can be risky because so much is being changed at once, it can be successful if led from the top, with all the right people involved who can make decisions fast.
However you implement, the competitive advantage is obvious. While larger, slower-to-adapt construction companies still deal with the old school problems that come with using spreadsheets to estimate and paper to manage plans, time cards, metre readings, and safety.
The Gwynne Farms subdivision project brought RAWSO crews to Smyrna, Tennessee, to perform a full utility and site work package. Our responsibilities include earthwork, storm drainage, sanitary sewer, water, electric communication line conduit, stone base, curbs, and paving. We earned the contract for this project in October 2020, and we expect to complete our scope of work in October 2021.
Related Articles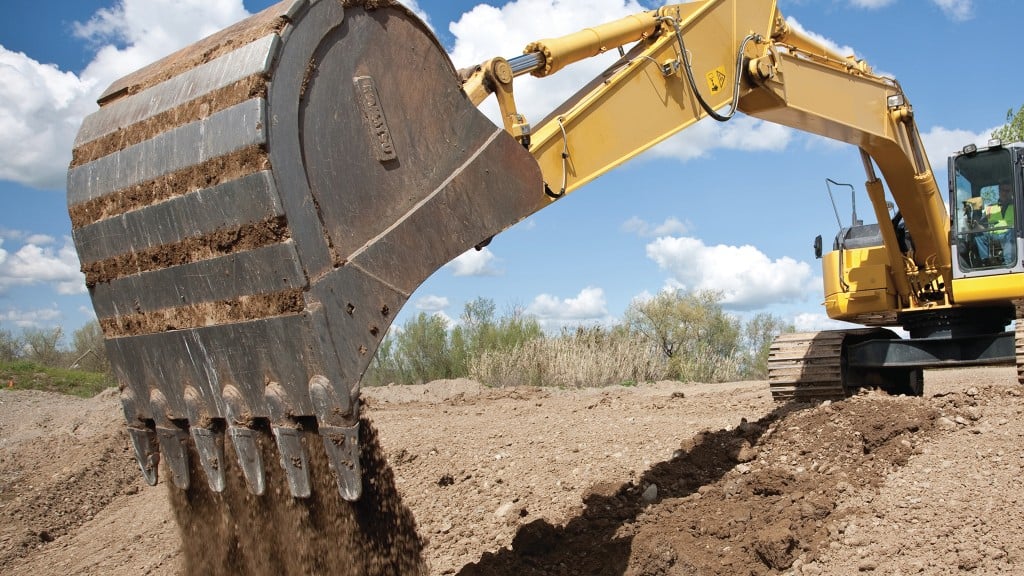 Q&A: Topcon's Mark Jones talks choosing between 2D and 3D machine control