Q&A: Topcon's Mark Jones talks choosing between 2D and 3D machine control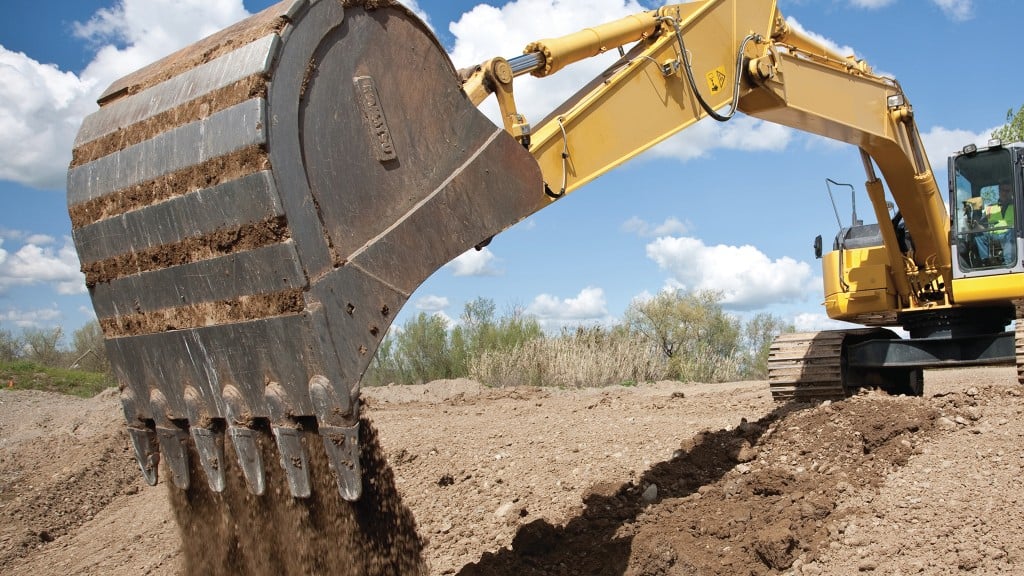 With the steady growth of machine control use on earthmoving machines, it's important to understand the variety of systems to choose from. There are some big differences between 2D (two-dimensional) and 3D (three-dimensional) grade control options, and making the call as to which one is right for a particular business can be a challenge.

Mark Jones, senior manager, MC Mobile Business Development, with Topcon Positioning Systems, has worked with machine control for nearly two decades; I spoke with him about the best uses of 2D versus 3D machine control for equipment owners.
Lee Toop: Machine control is really booming in popularity, and more people are using these types of technology. What do you think is driving that in an industry that's often averse to technology?
Mark Jones: The tide is turning, and I think there's a number of factors that play into that, Lee. There are a lot of businesses that are transitioning to the next generation, where a son has taken over the father's business or the next generation is coming up. And they've been wanting to move forward with some sort of technology and met a little bit of resistance because they've made a decent living the way they were doing it. But, there's money left on the table when they're not using the best precision available.
There has also been impact from the OEMs embracing machine control. Traditional machine control in the aftermarket was the people out there that would take a gamble and say, "Yeah, I want to put something additional on my machine." And then you've got a more conservative-type personality that's saying, "Wow, if all these big players that make the iron are offering this option, I guess it's not that big of a risk. So I'm going to order maybe my first one straight out of the factory." Once they have that factory-equipped, then they can scratch their head and say, "Man, I probably should have done this a few years ago. What about the rest of my fleet? Can we put it on the stuff that isn't brand new?" And the answer is yes.
It used to be when it first started happening, you had to pick OEM or aftermarket. Now you can run blended. So that makes it so much easier to use.
LT: So let's talk 2D versus 3D - can you break down, if you're talking to someone who's fresh to the concept, the differences between them?
MJ: A 2D versus 3D conversation really looks at what you're looking to do - what's the day to day job look like? There are certain situations that 2D just doesn't fit, and some where 3D doesn't fit.
One of the great things about 2D from Topcon is that it's scalable - we don't have to ask that hard question of whether you should buy this one or that, because if it's in question, we can start with a 2D machine control technology and get them going. It's an entry-level purchase.
For 2D we don't need a surveyor on staff to set it up. Most people, if they've moved dirt, have used a laser system, so now we're setting up the laser as an elevation resource. Instead of standing out there with my grade rod, there's a laser receiver on the machine, and that laser receiver now indicates to the operator how much they need to raise the blade up or down. In terms of comfort level, it's fairly simple to use. The training is less, and the cost of entry is lessened - it's a basic use and works very well.
It's also easy to install. Our dealer can come out and train them, and the training is minor - there's not a lot to learn or forget in terms of taking it off and using it on their other machines - it's very forgiving that way. They can share that two-dimensional machine control system across a small dozer, a large dozer, a motor grader. They start to use it in more and more spaces, and then the light bulb goes off - "Why don't I use it over here?"
What I like about 2D is the fact that it's a good starting point to get in and get people involved in managing the materials without going too deep, too fast.
LT: From there you step up into the 3D realm and there are some other complications - you need your models, you have a lot of other things to consider. How do you make that transition?
MJ: One of the limitations of 2D is that it's a one-to-one ration - you need a laser receiver for each machine or each grade checker. If my company's grown to where I have three or four people needing an elevation reference, it makes a lot of sense to just have one master elevation reference coming out. I can have a base station broadcasting to all four of those machines, or all 10 of them, or all 200 of them within the broadcast radius.
In a dynamic job that's forever changing, where there are always change orders and always something going on, it's best to have 3D because that model can be changed and adjusted, then sent out to everybody through an internet connection. We can then use that 3D to do grade checking, we can use it for machine control, we can use it to do topographical views of the job so we can see how far we are into it and what our progression looks like.
LT: Who puts together the models when you're working with a 3D system?
MJ: There are three or four options, but what it really looks like is: who wants to build the model? If you're taking on a technology like this, we ask what they anticipate for a skill set within the company. We have traditional surveyors . . . some of them are building models. If they have a surveyor they worked with before they went to machine control, maybe they're still employing that surveyor, but now they're building models. We have connections with companies that exclusively build models. You don't have to physically be on the job site to build a model - someone can go out and do a topo survey, send it to the modelling company, they create a 3D model, email it back and out it goes to the machines.
LT: What do you find are the big decision points for choosing 2D over 3D?
MJ: You look at the size of the job, the complexity of the job and the number of operating machines. A laser solution for machine control is great, but there's a range issue - I need a sightline to the receiver in the laser. If I'm broadcasting too far and constantly need to move the laser, that's difficult, it slows things down, and there's potential human error there.
If I have a complex, compound job that has all kinds of elevation changes in slope, that's hard to do with a laser. When I go to 3D machine control, I can build that into the model, and there are an infinite number of changes that are all handled because it's broadcast through that GPS connection. I'm sure everybody would love to go 2D just for the price point, and it is a lower cost of entry, but if you start looking at how many lasers you need to set up . . . it doesn't make a lot of sense to be tripping over all those extra set-ups, when we can get into a 3D set-up with one base station out.
LT: What's the uptake of machine control looking like these days? Are you finding more contractors turning to machine control?
MJ: One of the things that COVID has given us is a chance to slow down. As everyone was hunkered down, they were able to look at their options and a chance to reflect on their business, really evaluate what's going on. And, obviously, everyone was looking at the dollars and cents to see what was going on . . . they had the chance to tune up their business. People who were on the fence needed to get more competitive as we come back to jobs and get out in the field.
So, the uptake of machine control has been through the roof in the last 18 months. The people that have always been using it have bought more, the people that were sitting on the fence and deciding if it was for them have had the chance to look and say "I need to be in this space to be competitive. If I'm going to entice an operator to come work for me I need to have better equipment. If I want to compete with the other players in my space, I need to be tight in my bids." It's been phenomenal how much machine control has changed in the last 18 to 24 months."
Related Articles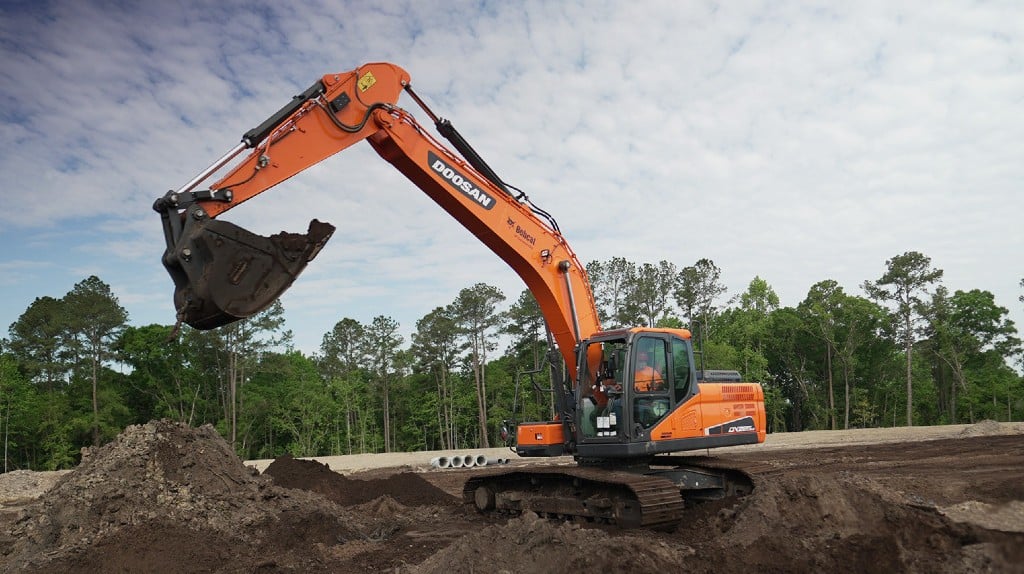 Doosan and Trimble launch factory-installed machine control solution for crawler excavators