Dynapac SEISMIC soil roller fuel savings confirmed in independent testing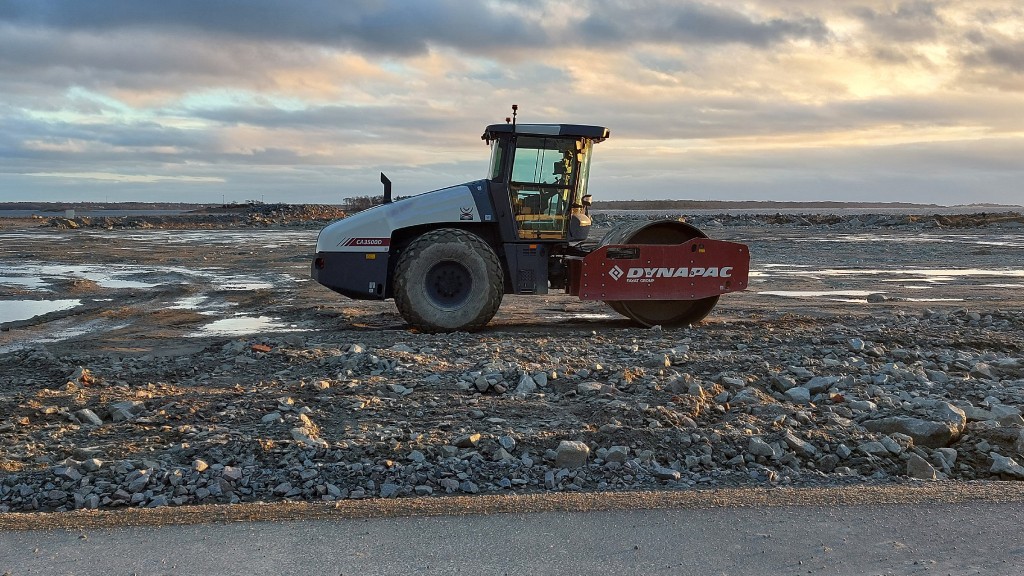 Dynapac's CA3500D SEISMIC soil roller is effective in overall compaction as well as saving fuel on the job site - a fact confirmed by independent testing by the Swedish National Road and Transport Research Institute (VTI).
The CA3500D is designed to produce fast, cost-effective compaction, using the unique and intelligent SEISMIC technology which automatically enables the roller to determine the optimum frequency for any material to be compacted. An onboard machine control unit and next-generaiton compaction meter make it possible for SEISMIC to sense the dynamic characteristics of the material and calculate optimum frequency required for the best compaction results. Advanced data flow from the SEISMIC compaction meter to the onboard machine control unit, which regulates the machine's hydraulics, guides the machine in applying the correct amount of energy exactly where and when it's needed. Vibration frequency can be changed as often as every 0.2 seconds to provide maximum performance.
At the same time, this roller is able to reduce fuel costs on the job site thanks to greater efficiency. Testing by VTI reviewed fuel consumption in three different settings over a period of two weeks. The CA3500D SEISMIC has three engine settings - Standard, with high RPM and vibration frequency at 29Hz in high amplitude and 33Hz in low; Eco, with lower RPMs automatically adjusted to the engine mode; and Eco + SEISMIC mode, with a lower RPM controlled by the Eco setting and automatic adjustments made to vibration frequency.
VTI found a fuel consumption reduction of 28 to 35 percent, compared to conventional compaction (fixed frequency). They also noted a good alignment with onboard telematics, which reported savings of 36 to 38 percent. Thus, under real job site conditions, there is an overall savings of around 55 percent.