Telematics increasing efficiency for eco-sensitive excavation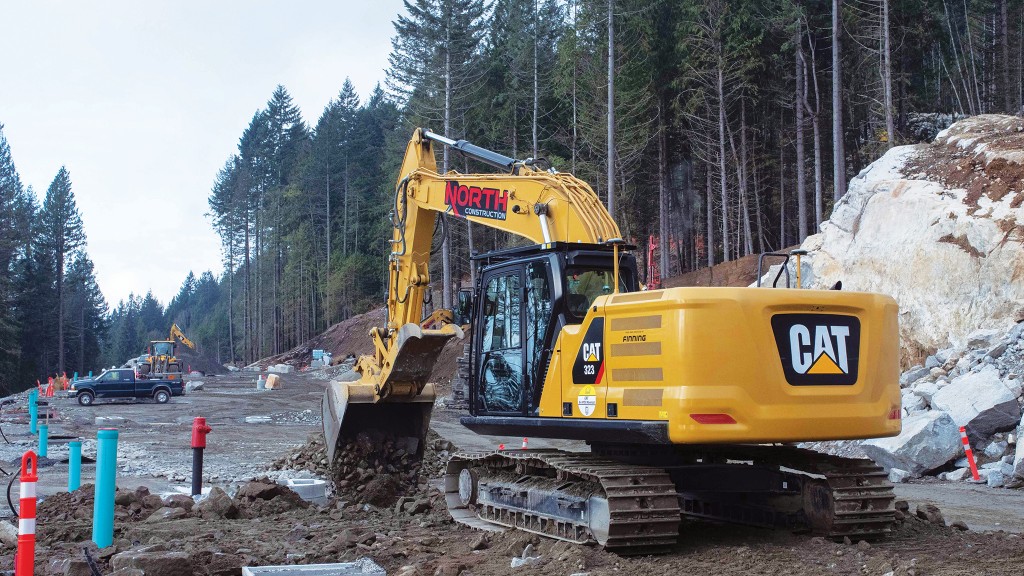 A connected job site may look like any other, but for construction companies and equipment dealers it's a place of endless possibilities, providing information that links operations and equipment with real-time data that can increase productivity and create a safer, more efficient and sustainable workplace.
Achieving a fully connected workplace involves a rethink of existing processes and workflows. It's no longer just about tracking location and hours on equipment. Manual invoices, traditional site surveying and guessing on a project timeline are things of the past. Digital files can be uploaded into machines and sent directly from the site to customers. Surveying is done using highly advanced drone technology. And, telematics is providing companies with complete connectivity, tracking real-time progress and job site data from the field to stay on top of schedules, budgets, fuel consumption, and emissions.
Telematics has also become more accessible, levelling the playing field and making it easier for companies of all sizes to integrate into their business. For B.C.'s North Construction, telematics has provided a huge added value to their business. The time and resources to implement these technologies has been a big commitment over the years, but the return on investment has been worth it - helping them do jobs better, faster, and gain a competitive advantage.
North Construction using technology to build a better future
Based in a city on the edge of the wilderness in British Columbia, North Construction has been building sustainable projects for the past 28 years. They are renowned for constructing some of the most challenging projects in difficult terrain and handling any project, anywhere. "We pride ourselves on looking for those challenging projects," says Joel Markson, director of logistics for North Construction. "We specialize in eco-sensitive construction, mainly in steep terrain, whatever that entails, whether it's developments for clients like British Pacific Properties here in West Vancouver or working with the North Shore Mountains to help develop their ski areas."
They have a passion for construction and building it right - completing every job to the highest standard. And that attitude encompasses their approach to technology adoption and leading the pack in new and innovative ways to help shape their business. "It has been pretty crucial in helping our company evolve," says Markson. "The amount of data we are able to attain provides us with very accurate and useful information, giving us a precise diagnosis of potential issues, allowing us to fix it quicker or even diagnose remotely to get the operator back up and running."
Telematics increasing efficiencies and productivity
Their use of telematics has been an invaluable tool for productivity. According to Markson, "There's additional information about work and idle times that we get from telematics that helps us to improve operator behaviour and maximize the productive time that equipment is running." That competitive advantage extends to the costing of jobs as well. "We use the info from the telematics to tell us what it takes to run each individual piece of equipment every hour. And the data we attain through other software about productivity allows us to put very accurate costs to jobs because we know exactly how long it'll take and exactly what that cost is for the machine."
Drones collecting valuable data and insights
Drone surveying from their sister company, Spitfire Drone Survey, has totally changed their client interactions and invoicing. Customers can now receive a progress report via drone imagery or grade files showing them what they're paying for. "They no longer get just a number on an invoice that we produced 10,000 cubic metres of material. We can now show them high-definition orthographic imagery from the drone data that calculates the volume within that stockpile," says Markson. "And clients can go online and manipulate the 3D models generated from the survey. They can overlay their engineered drawings to see conflicts in the field. This allows them to redesign before a bucket even gets in the ground and they have to start spending money. There are many efficiencies gained from this technology - from site safety and survey visuals to 3D modelling which we can send to the equipment via the cell network from our office. The value has also started to click in our clients' minds and they won't go back."
Emissions and fuel tracking aiding compliance
Emissions and fuel burn is another key area where telematics is helping North Construction not only lessen their impact on the environment, but meet compliance. "Mainly municipalities are mandating tracking of fuel burn and emissions," says Markson. "So being able to pull that information out of the telematics, compile it, and say we burnt X amount of fuel for a project provides huge value to entities like Metro Vancouver because it's accurate and quickly delivered to them. It's just another valuable piece of data that we can track and pass on to clients through telematics."
And it's not just telematics that is a part of North's business model. They have integrated technology into their business to be more effective and efficient on every level. "We've basically made it a part of our company culture," says Markson. "It's a part of helping us drive where we're moving as a company. We adopted technology right from the get-go when 3D GPS grading came out. There was a learning curve and a few bumps along the way but being an early adopter and having a smaller fleet at that time allowed us to work out those bugs. Now, pretty much every piece in our fleet has 3D GPS capability and telematics on it."
North Construction sees the added value daily. "I think the biggest benefit is the increased efficiency in which jobs are completed and almost eliminating rework," says Markson. "Having the design in each operator's machine so that they can be working on the latest version of whatever aspect is going on in that job and knowing that when they've moved from one zone to the next, that all the work completed is done to design with no issues, is a huge value. It's a little intangible, but I would guess we're somewhere in the 20 to 30 percent increase in productivity on a specific task today versus before we had any 3D GPS capabilities. The biggest thing we've noticed is we can complete three to four times the volume of work without increasing the size of our survey team."
Technology providing a global view of operations
For North Construction, technology has allowed them to have one global view of what is happening at any point in time. "We know where the fleet is, what the fleet is doing, and how that information can be optimized and shared between jobs," says Markson. "Just one click creates a much clearer picture for everyone making decisions on their own job, and it allows the company as a whole to be more efficient."
It also allows for efficiencies on the environmental side by ensuring jobs have the least possible impact. For North Construction that has been a part of its culture from the beginning, as it predominantly operates in environmentally sensitive areas.
"That was one of the main drivers to have a strong partnership with Finning," says Markson. "It allows us to continually bring in new equipment that is the most fuel efficient, has the ability to track remotely, and diagnose issues before they become larger problems. It's given us the ability to keep leading the forefront of providing the most environmentally conscious and sensitive equipment so we're burning the least amount of fuel per unit of work."
North Construction also has a customer value agreement (CVA) with Finning to provide support and service. "Finning helps to provide support on everything from excavators to dozers, rock trucks, and loaders. And all of them are customized to be as safe and efficient in steep terrain as possible," says Markson. "Essentially, we have their tech staff on hand for when an issue arises, and they help with keeping the fleet serviced at the appropriate intervals - making sure any additional repairs are flagged and completed as required to keep our fleet in tip-top shape. We still have our in-house mechanics that fill in those small gaps that aren't covered by our CVA or warranty or items that need to be addressed immediately on site, but the mix works well between our staff and the techs Finning provides."
Training support for new technologies
When you introduce new technology, it can be daunting for some operations to understand how it supports the business. But with Finning's support on the training side, North Construction can rely on their expertise. "We have a good partnership with Finning and SITECH. When they come out with a new machine, they'll provide some training and walk the operator through all the bells and whistles with that unit. They go over what's new, whether we're moving from a Cat F series to a Next Gen machine. As with anything, there's bugs and issues that come up," says Markson. "But they're always quick to pick up the phone and help diagnose remotely. And if need be, they'll come out to the site and deal with the issue in person."
Taking technology to the next level
To truly take advantage of the benefits of technology and be successful takes a lot of work. It requires a huge investment of time and energy and a commitment to changing the way you do business. North Construction has made that commitment and has seen a big return on their investment. "It doesn't come down to so much the cost of the software and the hardware on the equipment - it's the overall value added," says Markson. "At the end of the day, does the technology provide you with what you need for your business?" For North Construction, this is not a one-time solution. It's an evolution that has changed the way they operate. "We will never continue to do anything the same way. We will continue to try new technologies, new software and new equipment. And when we find those pieces that fit our business model, make us more efficient, and keep us leading the way, we will adopt them.
"I think this is a good model for advancing our construction business. It gives us an advantage not only for hiring talent, but also for being safer and more efficient for our clients," adds Markson. "There is still huge potential coming from both the equipment side and in the 3D GPS grading. I think we're pretty close to seeing some big leaps in capabilities and North will continue to work closely with Finning and Caterpillar to help test and bring along those new technologies so that we can continue to be industry trailblazers."
Greater demand for data will drive the industry forward
There is a huge amount of technology-driven information available to construction companies today. The real challenge lies in making sense of that information to enable better decision making. A reliable equipment and technology dealer can provide guidance and flexible, customizable options, to help you drill down to the specific data and insights needed to meet your business needs.
When companies like North Construction leverage telematics, they are giving themselves a competitive advantage for winning future work and staying ahead of the curve. A tech-savvy company not only breeds innovation but also helps to attract the next generation of workers who come equipped with the skills and expertise needed for a career in this evolving industry.
Peter Gibbons is regional technology manager with Finning Canada.
Company info
16901 - 109 Avenue
Edmonton, AB
CA, T5P 4P6

Website:
finning.com
Phone number:
888-346-6464
Read more
Related Articles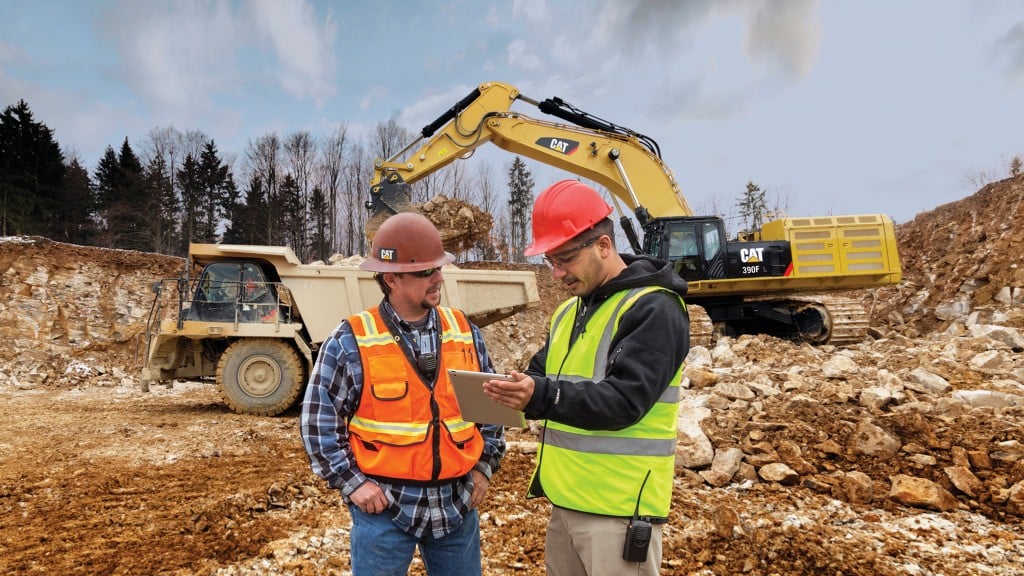 How a greater demand for telematics is shaping the construction industry