Philippi-Hagenbuch engineers new rear eject bodies for Volvo articulated haul trucks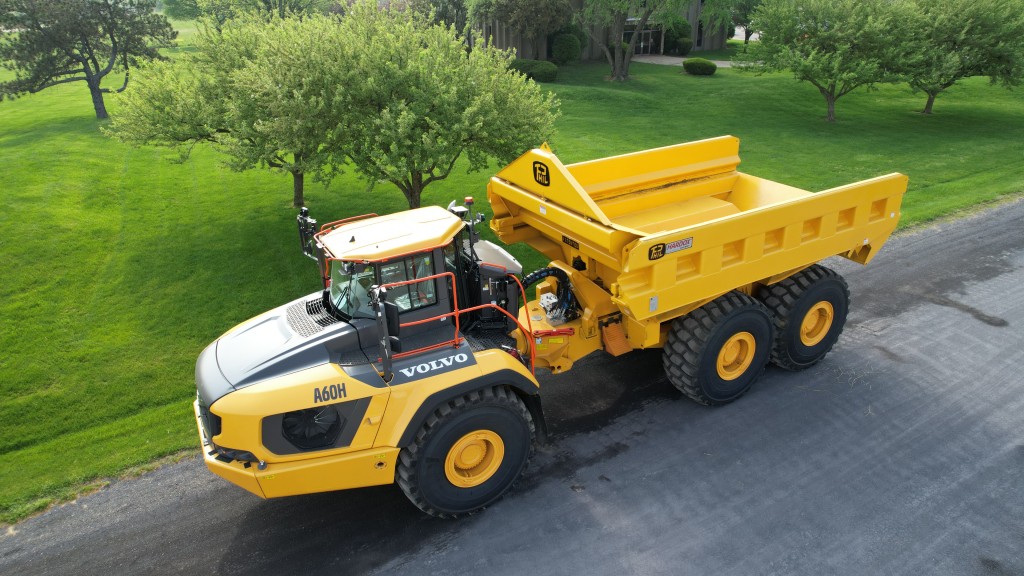 Philippi-Hagenbuch, Inc. has expanded its rear eject engineering capabilities to include one of the largest articulated haul trucks on the market, the Volvo A60H. These trucks feature a body volume of 43.9 cubic yards with a 2:1 heap ratio.
In partnership with G.W. Van Keppel, a dealership based in Kansas City, Missouri, Philippi-Hagenbuch shipped its first two rear eject bodies for Volvo A60H trucks to a mine in Oklahoma. Each of these rear ejects features an interior width of 156 inches and a loading height of 148 inches and is built out of abrasion-resistant Hardox 450 steel for the ideal life and ability to handle the pressures they are put under within mining environments.
Philippi-Hagenbuch has custom-engineered hundreds of rear eject bodies for a variety of makes and models of off-highway haul trucks to increase productivity, safety, and stability for many operations. With Philippi-Hagenbuch rear eject bodies, operators can safely discharge material without having to stop and raise the truck bed, even when the truck is out of position, driving up a hill, or under overhead barriers with low clearance. Operators control the ejector blade to push material out of the body while the tailgate mechanically lowers. Rear ejects effectively dump even the stickiest material, further improving hauling efficiency by reducing carryback.
"We have complete trust in our engineering and manufacturing capabilities, which gives us confidence to take on projects that other companies may shy away from," says Josh Swank, Philippi-Hagenbuch vice president of sales and marketing. "In the past, we have engineered even larger rear eject bodies and trailers, so we are no strangers to projects of this size. The PHIL team works closely with each client to understand their application and specific needs, while simultaneously working with the dealer to achieve their priorities and the OEM to interface our equipment with their haul truck seamlessly. For this new entry to the haul truck market, we have created a new standardized solution for the Volvo A60H that can be easily implemented for other clients in varying industries."
Philippi-Hagenbuch recently updated its rear eject technology to include a newly engineered single, three-stage, double-acting hydraulic cylinder that is robust enough to keep its rear ejects operating in extreme cold or in equatorial warm-weather locations. This cylinder was specifically designed for horizontal movement so it will not buckle or bind when it is fully extended while operating in a variety of environments.
Company info
Related products
Related Articles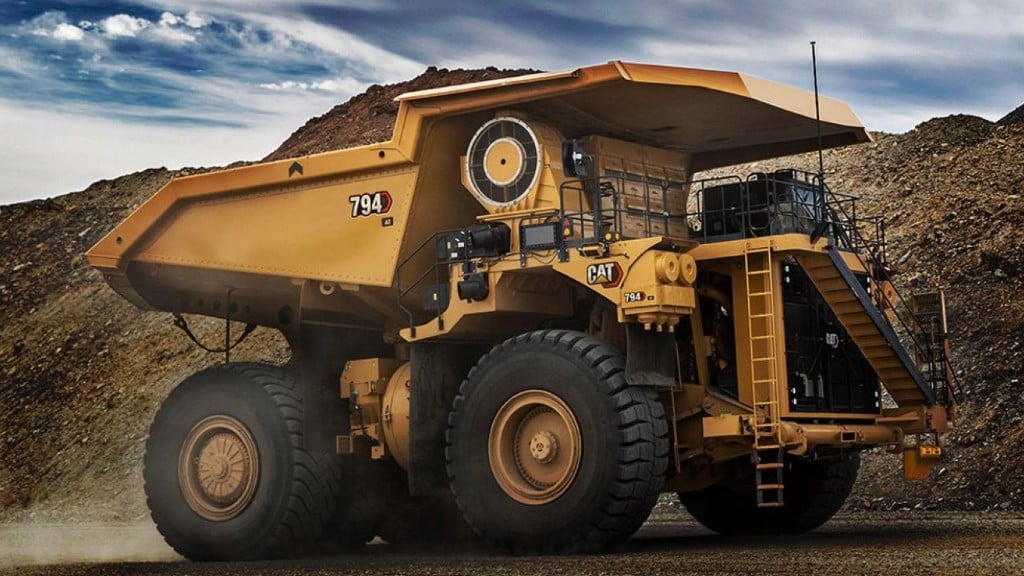 B.C. operation first Teck site to benefit from agreement with Caterpillar on zero-emissions mining haul trucks