Navistar updates medium-duty vehicle series with snowplow capabilities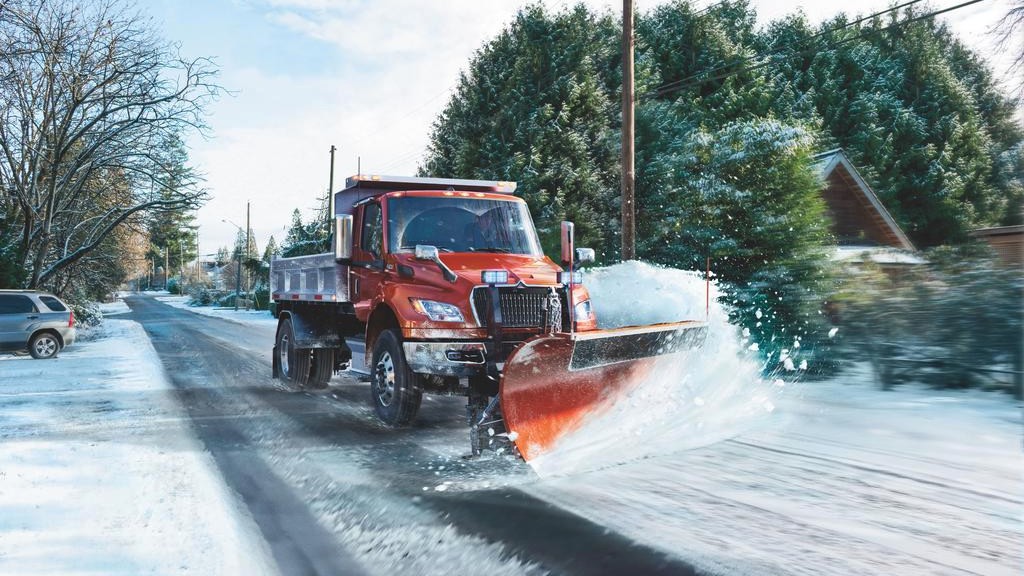 Navistar's medium-duty International MV Series has been updated to support snowplow applications. The redesigned truck now benefits customers with a chassis configuration specifically focused on plows, improved packaging for easy integration, and safety features and uptime enhancements.
"The MV Series plow application opens the door for municipalities who do not have the need for larger plows," said Chad Semler, director of product management at Navistar. "The refreshed series was built with multiple applications in mind, making it a versatile vehicle capable of getting any job done."
The 14,700-lb. front axle and suspension were designed with the snowplow application in mind. The hood can be partially opened, allowing easy access for daily fluid checks. The integral front frame extension provides reinforced strength while reducing weight when compared to bolt-on solutions. The design also allows for multiple configurations including hose reel and winch applications. Corrosion protection is ideal with standard Intercoat Chem Guard on floor panels and a newly available option of Line-X interior floor coating.
In the cab, driver safety and comfort are focused on with a new heated windshield feature to reduce snow and ice buildup. Diamond Logic steering wheel controls allow for plow controls at the driver's fingertips. The relocated stalk shifter provides room for a third occupant to sit comfortably.
With the Diamond Partner Program designed for truck equipment manufacturers (TEMs), the MV Series snowplow application can be customized to meet all fleet needs. The program creates a connection between International, dealers, and TEMs by providing body upfitter support materials and services, and makes it easier for TEMs to integrate their equipment faster, with higher build quality and lower costs.
"By partnering with TEMs, we are offering customers a faster, more streamlined approach to body-building and outfitting the vehicle in a way that benefits them the most," said Semler.
Related Articles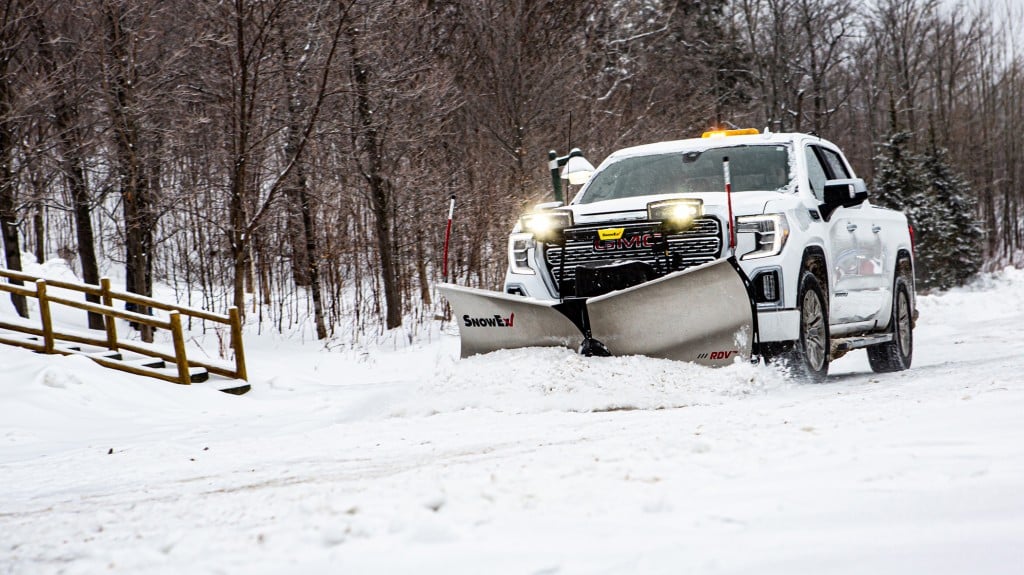 V-Plow from SnowEx offers full features on half-ton trucks