Liebherr camera tests positively for Sandvik roadheader remote underground operation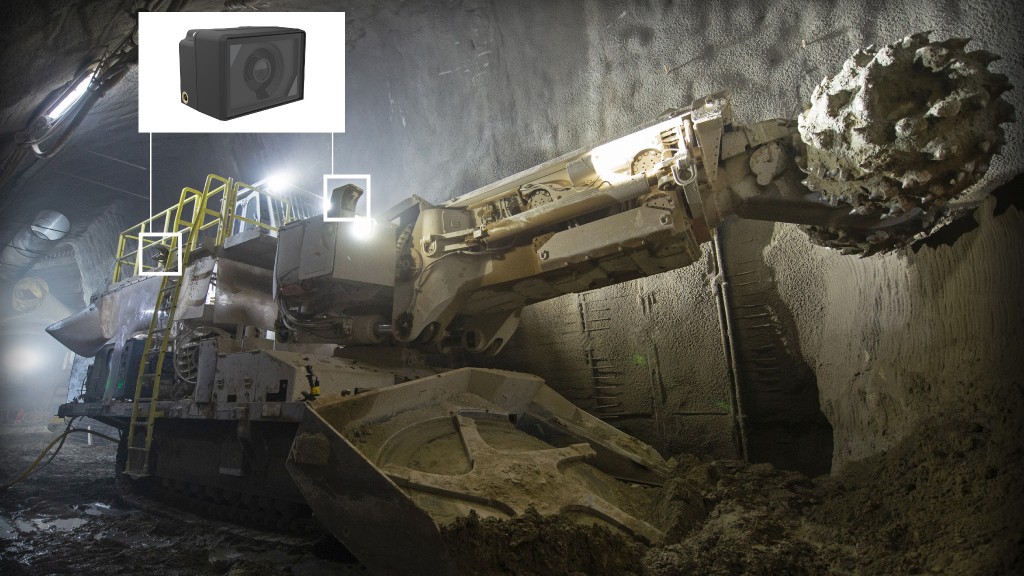 Construction companies choose Sandvik's roadheaders for cavity construction in car and railway tunnels, among other applications. The cutting process in underground mining produces strong vibrations and immense quantities of dust. Therefore, smooth operation requires components that are reliable enough to operate in these demanding conditions.
To help with these conditions, Liebherr has created the MDC3 digital smart camera to help with these operating conditions. In addition, the camera reliably ensures easy viewing, even in very dark underground mining environments. Sandvik has tested the suitability of the MDC3 digital smart camera for underground mining.
Sandvik wants its machines to be compatible with teleoperation in the future. This requires a high-resolution camera and, above all, reliable 360 degree viewing – even under heavy vibrations. Due to the blind angle, failure of the camera would require immediate interruption of the teleoperation for safety reasons, and thus result in downtimes.
Digging in Switzerland
In Bern, Switzerland, Marti Tunnel AG is using a Sandvik MT520 roadheader to dig new caverns for a railway station project. The machine has an operating weight of 115 tonnes and an output of 537 kW. The MT520 is equipped with a telescopic arm, which enables cavity construction to a height of 7.1 metres and a width of 10.3 metres.
Six Liebherr cameras are installed on the MT520 for comfortable 360 degrees viewing in the operator's cab: two in the front with a view of the telescopic boom, two on the sides and two more for rear-view monitoring. With its integrated high-performance imager, the MDC3 shows all the necessary information right on the display, even in very dark environments with an illuminance of 1 millilux.
Dirt deposits from water and dust normally crystallize to form an opaque layer on the camera that clouds viewing. Sandvik's underground specialist has therefore installed an air nozzle in front of the Liebherr camera to prevent the layer from building up.
Despite the operating conditions, Sandvik's machines are designed to stay operational for 20 years.