Kardie Equipment to increase rental fleet by more than 65 percent with new Bronto Skylift order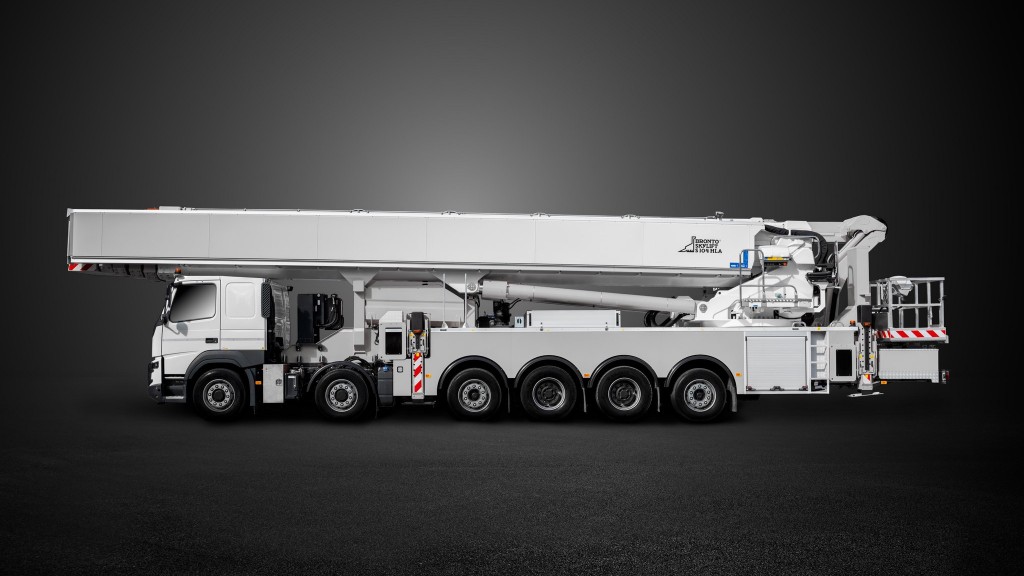 Kardie Equipment, a TGM Wind company, has recently placed a large order for several Bronto aerial platforms. The order includes, what the company says is, the first 341-foot Bronto S341HLA in North America. The order includes several of them. The total order will increase Kardie's fleet by more than 65 percent and is to date one of the biggest Bronto Skylift deals in North America.
"The new aerial lifts will be used to serve customers across numerous industries including wind turbine generation, transmission and distribution, petrochemical refining, aerospace, and more. Increasing our inventory of aerial work platforms is critical to meet the rapidly growing demand of both new and existing customers." Kevin Darby, Founder of Kardie Equipment/TGM Wind Services
The history of Bronto Skylift and TGM Wind started in 2009 and they took it directly to the high end by ordering two 295-foot S295HLA's. Soon after it was clear that the companies could benefit from a strategic, long-term partnership. By 2016 TGM's rental fleet of Bronto aerials reached 20 units and a year later in 2017 TGM/Kardie and Bronto Skylift signed a distribution agreement covering 10 states. With such an ambitious history together, it's no wonder that Kardie Equipment / TGM Wind is the first company to introduce S341HLA to North American market.
"It has been a privilege to be a part of Kardie Equipment/TGM Wind's growth as their exclusive supplier. Kevin's entrepreneurial spirit has been the backbone of this rewarding journey, and together with his team, they have consistently exceeded expectations." Roberto Quintero, Sales and Marketing Director, Bronto Skylift
The Bronto S341HLA, a truck-mounted 341-foot aerial work platform, is the ideal solution to the increasing height of wind turbines. The average hub height of wind turbines in North America is 295 feet, and rising, because increased altitude means increased wind speed and more power generated.
The Bronto S341HLA features two telescopic booms, a 6-section main boom, a 3-section cage boom, and an extendable platform with 1,500 lbs safe working load. Mounted on a US-sourced chassis, they can maneuver safely in worksites and regular road traffic. In addition to a maximum working height of 341 feet, the S341HLA's horizontal outreach is 105 feet.