Bronto Skylift upgrades control system for truck-mounted aerial platforms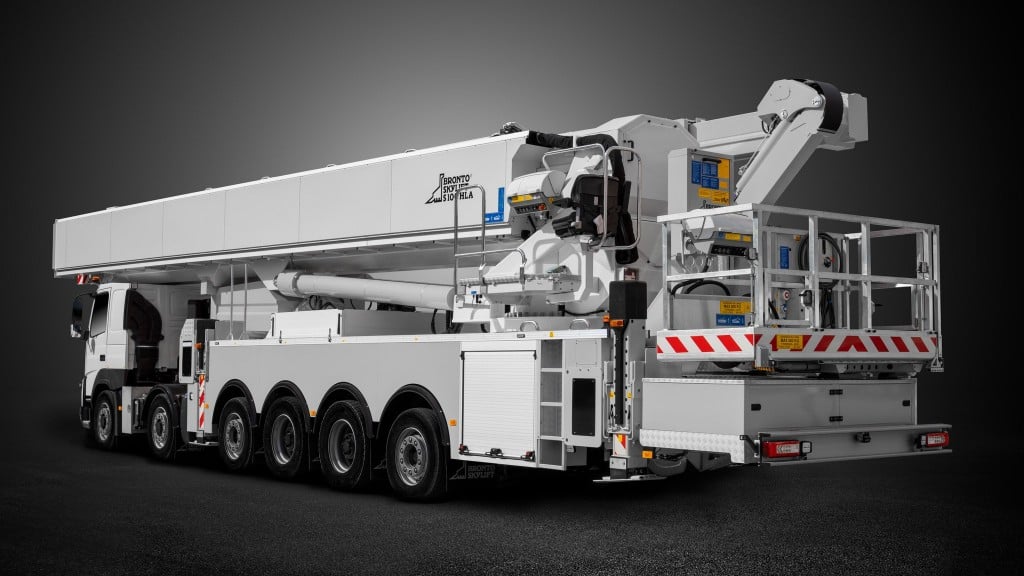 Bronto Skylift's HLA-range truck-mounted aerial platforms have been upgraded to the new, advanced fifth-generation Bronto5+ control system.
For operators this means faster levelling, easier control of working lights, light groups and cage load, bigger displays with better visibility even in sunlight, easier navigation, more chassis information available on screens, integrated help texts and quick manuals, as well as resistive touch screens. For the firefighting sector there is also an integrated fire pump screen with improved possibilities to operate the pump.
Bronto5+ features a 7-inch anti-reflective, sunlight filtered display with automatic LED backlight control, resistive touch screen and push buttons. All its features are accessed through the main menu, which can be modified by adding or removing icons. Cage load can be changed from every main page. All working lights are on one screen, and users can switch lights or lighting groups on or off. A quick manual is integrated in the system; situation-related help texts and hints are available
One of the important features enabled by the Bronto5+ is Bronto's fleet management tool Skyliftfleet. Thanks to the latest technology, the units will send all operational data to the Skyliftfleet portal, where owners, operators, fleet managers and service can easily check and optimize daily usage, performance and plan preventive maintenance cycles. As the units traditionally have a long lifespan and multiple owners, it is a crucial safety factor that the service history is transparent throughout the lifecycle. Skyliftfleet stores the service history in one place. All important manuals and other information about each unit is stored in Skyliftfleet for easy access. The location of each unit can also be tracked in real time. Remote service capabilities will remain the same, but through the use of the latest technology, service personnel can log on to the unit and do various fault finding, calibration and other tasks as before.