Automated machine positioning technology available for Vermeer remote controlled pile drivers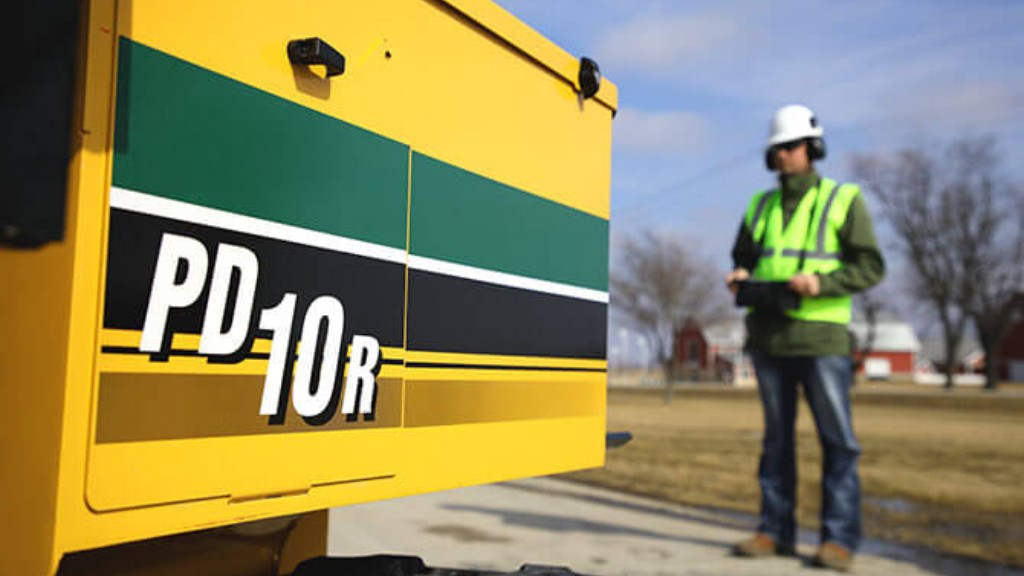 Vermeer's new PD10R pile drivers can be outfitted with automated machine positioning technology. Vermeer PD10R pile drivers equipped with a new point-to-point (PTP) system can reposition themselves automatically using onboard GPS. After driving a pile, the machine operator presses a button and the remote control operated PD10R travels and aligns itself to drive the next pile. This automation helps ease the pile-driving process by reducing the number of operational steps involved with moving these machines on solar farm construction projects.
"Hundreds of piles need to be driven before racking is assembled and solar panels can be placed, and exact pile positioning is crucial," explained Ed Savage, product manager at Vermeer. "The optional point-to-point technology package for the PD10R further enhances existing PD10R auto-plumb and auto-target features. Now, with the push of a button, pile driver operators can allow the PD10R to automatically track to the next pile location. When using this automation technology, operator input is reduced by eight steps, which also helps optimize new operator training."
The point-to-point system works by syncing GPS coordinates with a digital project map of identified pile sites. After a pile is installed, the automation technology recognizes the next waypoint (pile location) on the map, then moves and positions itself into alignment. In addition, PD10R PTP models are equipped with bump bars on each end that disengage machine movement when they encounter an obstacle.
Related Articles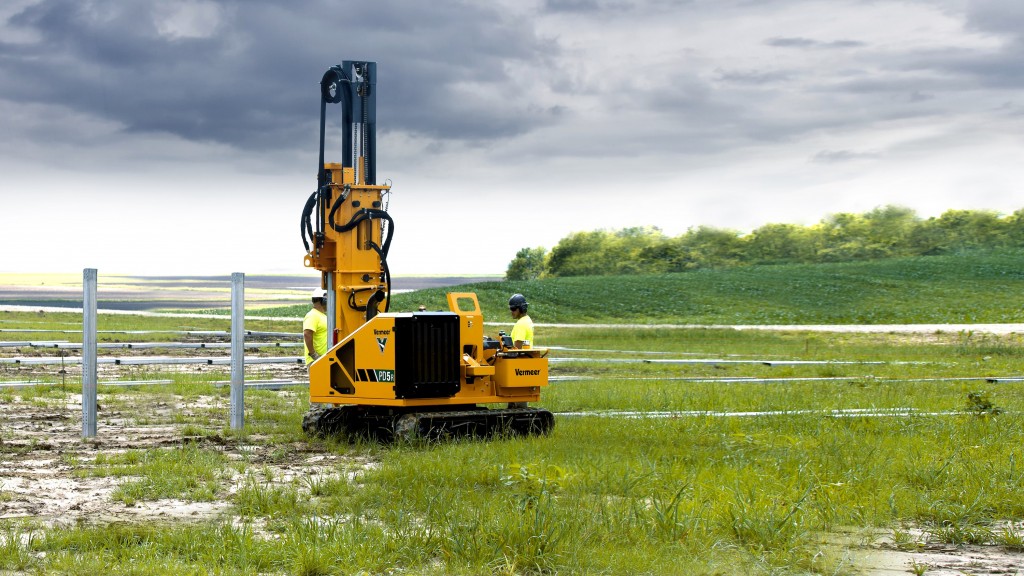 Vermeer pile drivers compact machines with a powerful punch