Ram teases new battery-electric pickup planned for 2024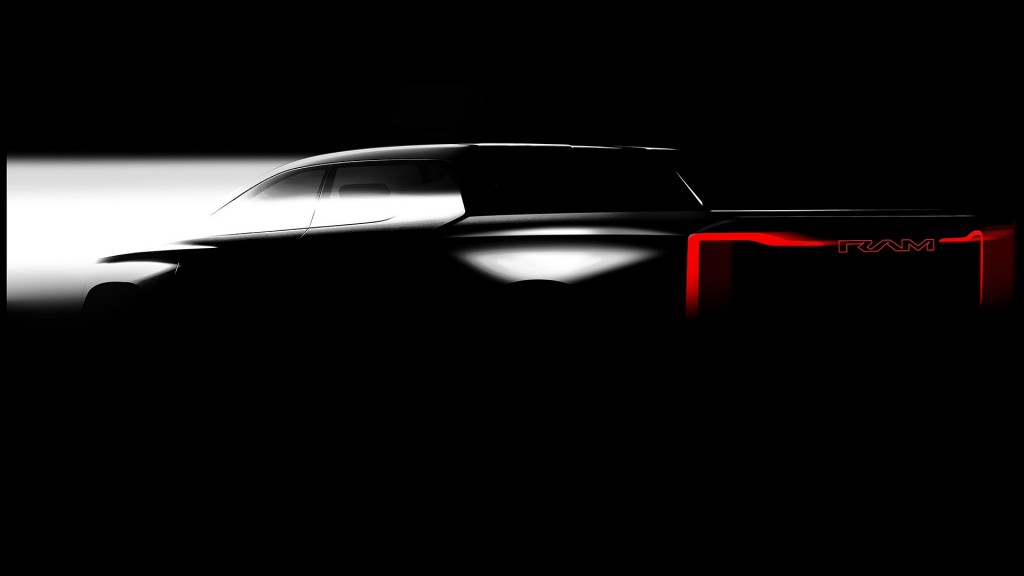 The latest in a string of automakers to target zero emission vehicles, Ram has offered up teaser images of its planned battery-electric pickup scheduled to arrive in 2024.
The release occurred alongside Ram's parent company Stellantis unveiling its strategic plan for the upcoming decade. Its Dare Forward 2030 program includes efforts to make Stellantis an industry champion in the fight against climate change, with a target of net zero carbon emissions by 2038.
Battery-electric vehicles will be a major part of that target, Stellantis CEO Carlos Tavares said.
"Stellantis will be the industry champion in climate change mitigation, becoming carbon net zero by 2038, with a 50% reduction by 2030. Taking a leadership role in decarbonization, as well as a decisive step forward in the circular economy, is our contribution to a sustainable future," he stated. "As part of that leadership, we are setting the course for 100 percent of sales in Europe and 50 percent of sales in the United States to be battery-electric vehicles (BEVs) by the end of this decade. We plan to have more than 75 BEVs and reach global annual BEV sales of 5 million vehicles by 2030."
Stellantis presented a fully electric Jeep SUV to launch next year as well as the Ram 1500 battery-electric vehicle scheduled to be available in 2024.