Cleaner power meets demands of construction sites
How the right dealer can support your temporary power demands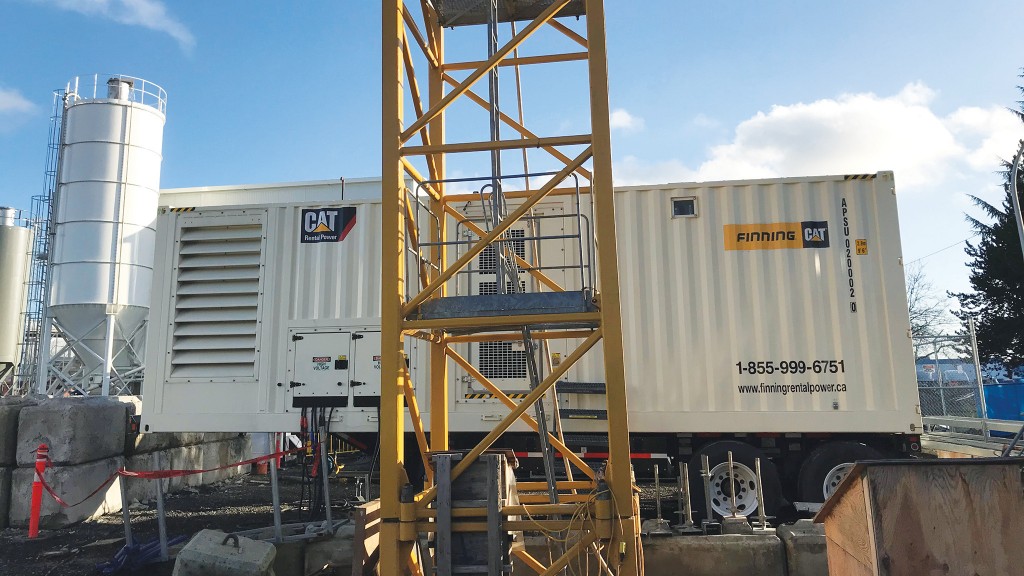 Construction sites involve power-intensive operations with high energy usage. Each piece of electrical equipment has its own power requirement and every construction job has its own unique power demands. From tower cranes, equipment, and site trailers to heating, lights, and tooling used by workers – keeping the construction site at peak performance is a top priority.

Contractors are increasingly looking to cleaner energy sources to power sites while reducing costs, decreasing GHG emissions, and increasing productivity. And with demanding project timelines, new regulations, and tighter competition, access to the right equipment partner who can help provide safe, customized, dependable, and efficient power solutions is critical to any operation's success.
The right dealer can help you meet your power needs
Keeping equipment up and running through to completion of the job is the primary goal for every contractor. The grid provides the most reliable power source, but not every job site has access to utility power. Temporary power can also be used to quickly bring power to a construction site, but for it to work optimally it requires detailed planning that takes into account all of the factors – including electrical load, site layout, and even weather conditions.

The primary challenge for job sites is sizing the generator correctly based on the load demand. A diesel generator that is oversized for the job can increase costs and emissions. Generators that are too small can impact productivity by not providing enough power. Climate also factors into the equation. A generator that operates effectively in a southern climate will not necessarily provide the same reliability in the freezing temperatures of a northern Alberta winter.

The right equipment dealer can help you understand your site's exact power needs and find the best, most cost-effective solution. They can also provide customized solutions designed to your specifications, using in-house expertise to ensure the right power source is selected and any cabling, transformers, or distribution requirements are met. This is not only economical but can increase productivity and drive greater efficiency throughout your entire operation. You'll also have peace of mind knowing that you are using well-maintained, safe equipment that has been inspected by certified electricians and meets current CSA code.

Engaging your dealer from the beginning of a project is key so they can provide end-to-end support, offering a solution that's right for you, including scheduled maintenance, repairs, and access to the latest technology. This will ensure your dealer is aligned with your company's business needs, keeping you up to speed on industry advancements and new technologies.
A move to cleaner power
For most site managers, a portable diesel generator is the first thing that comes to mind when they think about powering their site. But even with advancements in engine design, diesel generators are still a major source of emissions on job sites and as a result, the industry is seeing a conscious shift from diesel towards cleaner fuel sources like natural gas or propane. By using cleaner fuels, companies can not only reduce costs but their CO2 emissions as well. Recent developments in power generation technology and renewable energy sources are proving to be more economical and reliable in meeting the power demands for construction sites.
Solar
For construction, solar is primarily used for light towers, which illuminate sites and are more efficient than traditional, diesel-powered lighting. They are powered by 100 percent renewable energy, can operate year-round and help reduce emissions as well as save on fuel consumption and operating costs.
Electrification and battery
Electrification is a big topic of discussion for the future of construction. As more equipment becomes electrified, companies are starting to give more consideration to how they power their construction sites.

One of the main benefits of batteries is that sites are able to operate for longer, produce less noise, and significantly reduce costs a fuel and maintenance perspective.

As technology improves, the cost of batteries have come down in recent years and charging solutions have improved significantly. So in time, this will provide a more cost-effective solution for construction companies.
Alternative energy sources
Other alternative energy sources, such as hydrogen, are in development. There are currently opportunities for hydrogen solutions to be applied across the oil and gas sector, which faces significant hurdles in cutting fossil fuels, but eventually they will likely make their way to powering solutions for the general construction industry.
Partner with a dealer to find the power solution that's right for you
After you make the decision to source temporary power, the next question is whether to rent or purchase equipment.

Generators are typically the best solution for reliable temporary power, especially at a remote job site or in areas where there is no access to the power grid. When you have a short-term need, it might be more cost effective to rent. Timing is another factor – many construction sites have quick turnaround times, and it is relatively easy to acquire a site permit for installation of a temporary utility power solution.

A rental allows contractors to get a replacement for a generator that's temporarily out of service or help meet the increased demand caused by a sudden surge in business. You also have the option of testing units before you buy. When you have a dealer on board that understands your business needs, they can help ensure you get the right equipment for the job - from size, voltage, fuel delivery, technicians, and installation to maintenance and repairs, and they can also customize the solution to meet your specific requirements.
Staying tapped into a changing industry
Power is critical to any construction site and when it comes to temporary power, there is no one-size-fits-all solution. Maintaining a high level of efficiency makes it easier to stay on schedule and keep costs down. A loss of power can be devastating to the productivity of an operation. Whether it's purchasing, or renting, the first step for any contractor is to find the right dealer who can support your power needs while understanding the demands of your business.

Technology is changing quickly, providing better reliability, quieter operation, increased fuel efficiency, optimized performance, and emissions reduction. Building and maintaining a relationship with your dealer can help you stay on top of advancements in the industry while keeping your business profitable.
Mike Kuzminski is the power systems rental industry manager for Finning Canada. He has been with Finning for over 16 years working in the electric power generation business and has extensive knowledge and experience supporting temporary power generation projects across all major industry sectors.
Company info
16901 - 109 Avenue
Edmonton, AB
CA, T5P 4P6

Website:
finning.com
Phone number:
888-346-6464
Read more
Related Articles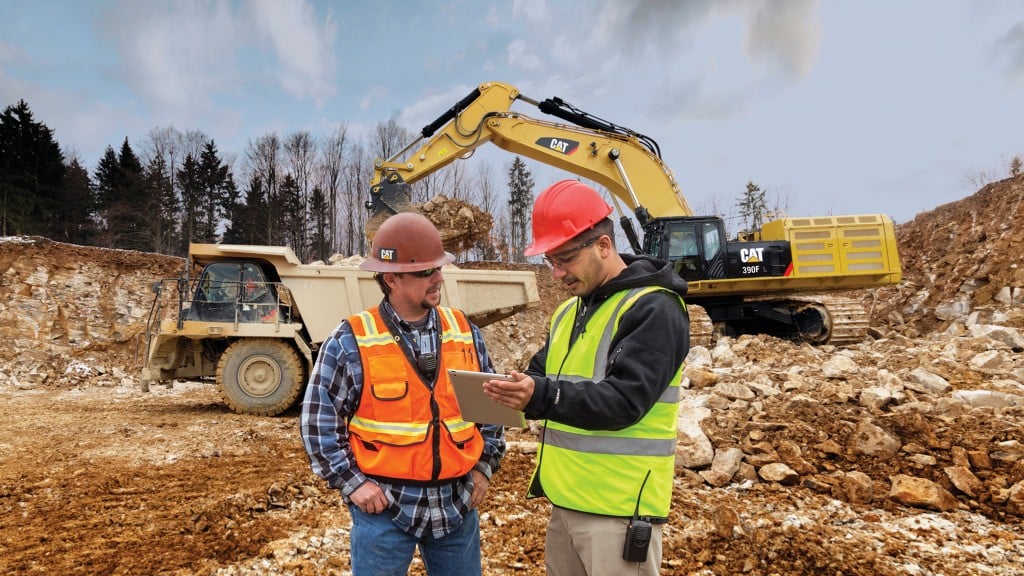 How a greater demand for telematics is shaping the construction industry