Hy-Brid Lifts sees sales increase by 99 percent compared to 2020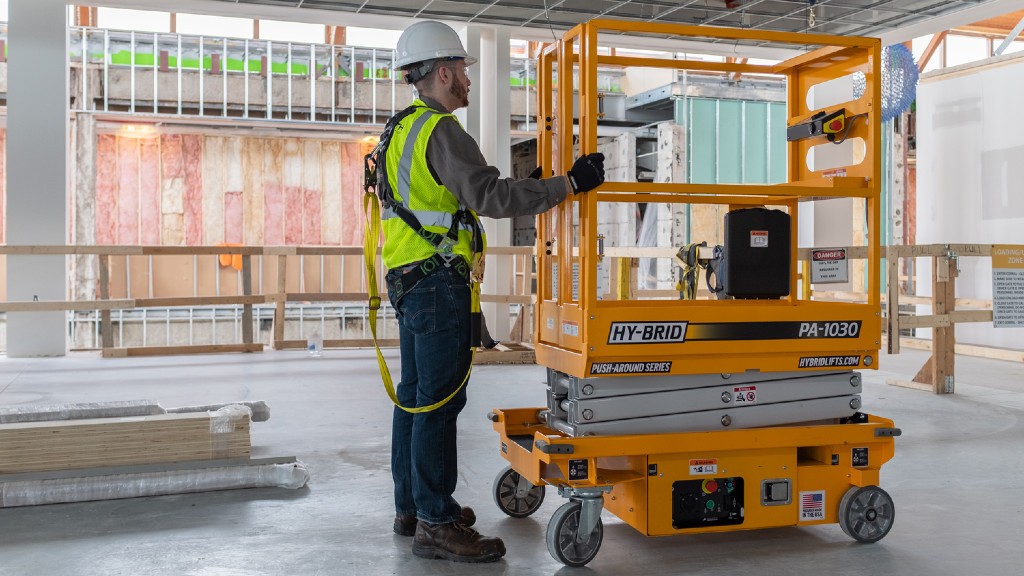 Hy-Brid Lifts has closed 2021 with new company sales records. The company's sales have risen 99 percent compared to 2020, driven by a 140 percent growth in Push-Around series equipment sales. The company attributes this performance to its portfolio of products and increased demand for safer work-at-height options.
"We have seen a significant increase in demand for more efficient and maneuverable aerial work platforms," said Jay Sugar, Hy-Brid Lifts CEO and president. "Not only does our product line meet these customer requirements, but our lifts are setting new industry standards."
Two of Hy-Brid Lifts' series, the Zero-Turn series and the Pro series, grew in sales over previous years. The Zero-Turn series sales rose 73 percent while the Pro series saw an 83 percent sales growth.
Sugar confirms that the company's growth strategy shaped its 2021 performance.
Material sourcing and labour shortages have created some manufacturing challenges for Hy-Brid Lifts, said Sugar; however, the company has been able to overcome these challenges, creating shorter lead times, by using local resources.
Hy-Brid Lifts is looking to continue growth through 2022 through new product releases, the demand for compact low-level access equipment, and the push towards electric fleets.