Tool and equipment connectivity solutions expand with Hilti and Trackunit partnership
Hilti and Trackunit have strategically partnered to strengthen their respective tool and equipment connectivity domain capabilities. Together with Trackunit, Hilti is now able to update its ON!Track solution with equipment-related information. At the same time, Trackunit's platform will have additional tool-related data. The partnership also seeks to expand the network of Trackunit devices, providing increased connectivity through Bluetooth technology. It enables the industry to detect tags on smaller tools and equipment, capture insights from tool and equipment data, and offer an integrated customer experience across platforms.
"Connectivity is rapidly changing our industry. Through this unique partnership, we are excited to leverage our joint expertise to also further connect tools, machinery, and service vans around construction sites in the near future - ultimately providing customers with innovative and integrated solutions that improve productivity and profitability," said Michael Neidow, EVP at Hilti and head of the tool services business unit.
With this partnership, Hilti allows access to the retrofit market for expanding the Bluetooth network. Trackunit will also strengthen its offering to cover unpowered equipment and assets for their existing customers with its data exchange model. Data insights are now being made available across the two platforms in real time. Tools registered in Hilti's ON!Track system can be viewed on Trackunit's platform and heavy machinery equipped with Trackunit hardware can be viewed in Hilti's ON!Track.
"By partnering with global market leader Hilti, we can further realize the collective digital business transformation of our industry. Together, we are uniquely positioned to help customers unlock insights from light equipment and tools, providing ample opportunity in decision-making, efficiency, and continuous learning," said Soeren Brogaard, CEO of Trackunit.
The partnership will allow Hilti to expand its ON!Track solution beyond light equipment to also cover heavy machinery, while creating a solution for van inventory management for all customer categories in the construction industry. This partnership allows each company to upgrade its customer experience by making sure tool and data insights are accessible on both platforms.
Related Articles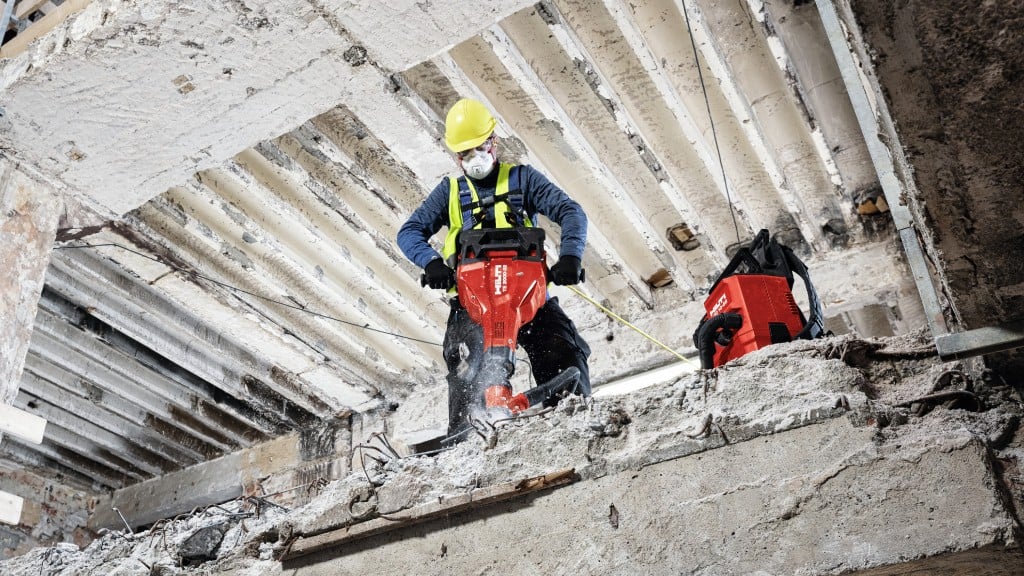 Hilti launches new, smarter cordless battery and tool line