DIGGA debuts new auger alignment system at World of Concrete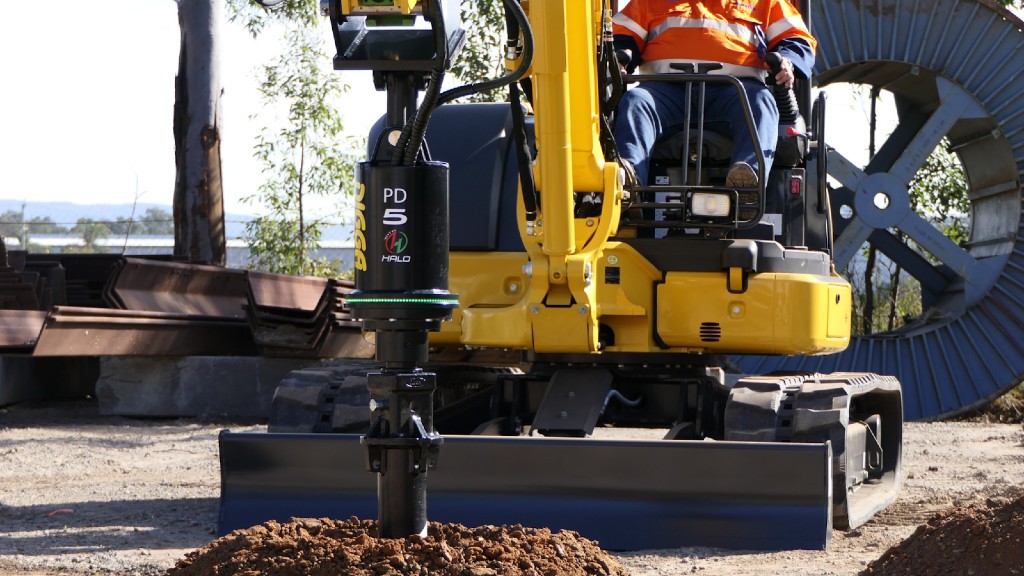 DIGGA, a designer and manufacturer of auger, anchor, and foundation drives for the earthmoving and construction industries, has showcased its latest drilling technology at the World of Concrete show.
Due to be released in the US mid-2022, HALO is an innovative LED light alignment system built into the hood of the auger. A band of green LED lights indicate when the auger is in a plumb position, while a sequence of red and green lights guides the operator back to plumb when the unit goes out of alignment.
The process of bringing HALO to market has taken over 5 years, with years of bench and field testing undertaken to ensure the unit works faultlessly and can endure the rigors of our industry. Furthermore, HALO has been sold successfully in Australia, one of the world's toughest environments for the past 2 years while Digga dealers in Europe have been selling HALO for the past 6 months. Its popularity has meant that the US launch had to be delayed 12 months while production was ramped up.
Incorporating an alignment system directly into the hood has several advantages including costing significantly less than traditional systems by eliminating the need for a costly in-cab display screen which also means that the operator never has to take their eyes off the job.
Due to the entire system being housed in the hood and the reduced number of electronic components the HALO system can be powered by way of two means: a cable direct to cab to draw power from the cigarette lighter power plug or using a battery which means no cables back to cab. Operators can start drilling plumb within minutes.
HALO utilizes a microprocessor and 6 sensors to provide accurate readings to +/- 0.25 degrees, even under heavy vibration and offers operators many great time and money saving advantages including eliminating the need for a spotter with a spirit level to guide the operator.