McLaughlin launches new 60-inch auger boring machine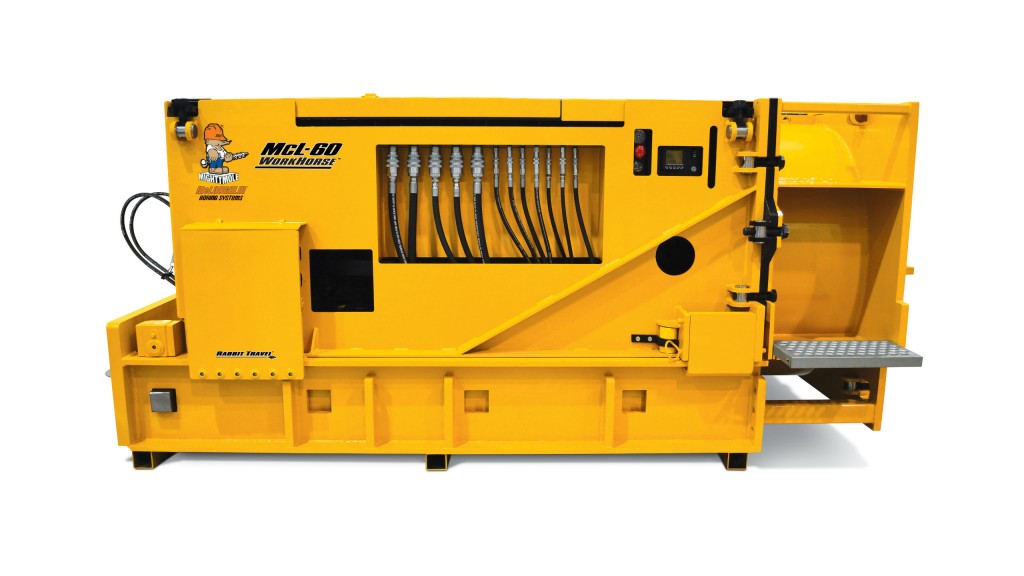 McLaughlin launched its biggest machine to date at the CONEXPO-CON/AGG 2017 trade show. The McL-60 Workhorse is a 60-inch (152.4-cm) auger boring machine designed with operator convenience in mind. The low-profile engine design, remote control operation and Rabbit Travel help water, sewer and pipeline contractors install large-diameter casings at a lower cost than directional drilling
Powered by a 218-hp (160-kW) Volvo turbocharged engine, the new McLaughlin McL-60 is the company's first Tier 4 Final compatible auger boring machine and is designed to install steel casing up to 60 inches (152.4 cm) and produce bores up to 700 feet (213.4 m) in length.
"We saw the Tier 4 changes as an opportunity to rethink the way we build our auger boring machines to increase thrust, horsepower and operator convenience," said Dave Gasmovic, president at McLaughlin. "We designed the machine based on feedback from our customers, and the result is a powerful, productive piece of equipment that maintains the reliability of previous McLaughlin auger boring models."
The McL-60 was built on features that allow contractors to be more productive on the jobsite each day. By implementing a low-profile engine design, the McL-60 fits easily beneath the trench box spreader bars for more efficient jobsite setup. The addition of an Eskridge gearbox allows for increased torque — up to 126,000 ft/lbs (170,833 Nm) — in the McL-60 and, in turn, longer bore lengths, helping contractors to install more feet per day.
The new remote control feature allows the McL-60 to be controlled from outside the excavation pit for increased operator convenience and productivity. The Rabbit Travel feature accelerates the process of pulling augers by eliminating the need to use the cylinders of the machine to install the product type.