2021 Top Introductions: Xtreme Manufacturing's XR1585-C fixed boom telehandler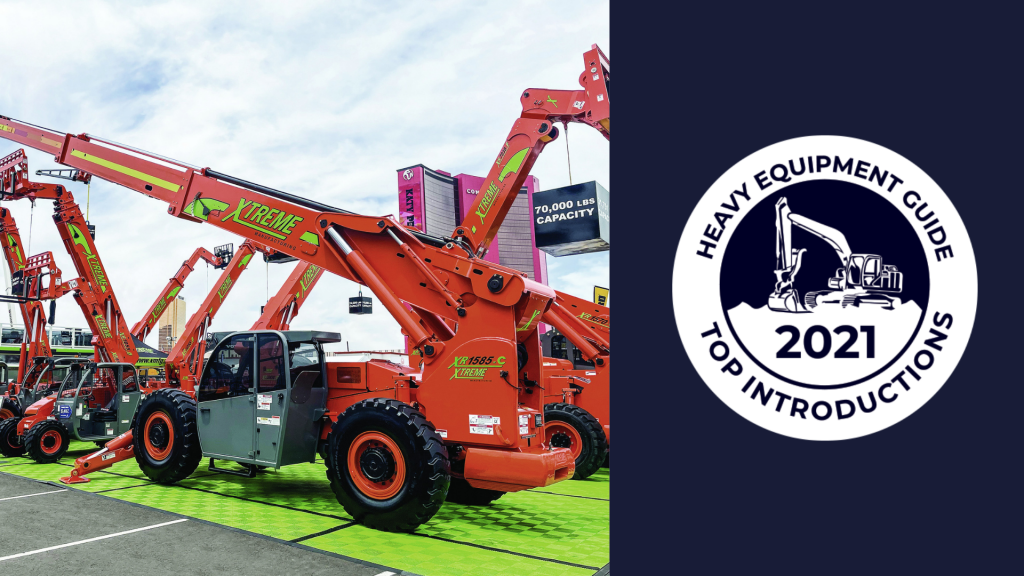 Xtreme extended its reach in 2021 with its introduction of the world's tallest fixed boom telehandler at World of Concrete. The Xtreme XR1585-C delivers a maximum lift height of 85 feet (25.9 m), and is the first Xtreme telehandler to utilize a five-section boom design. Capable of lifting loads weighing up to 15,000 pounds (5,443 kg), the Xtreme XR1585-C delivers a maximum of 67 feet (20.4 m) forward reach.
In addition to its impressive capability, Xtreme has designed a new operator station for the rear of the telehandler carriage, enabling the operator to travel with the load to height to improve positioning control. Using a wireless RF pendant, the operator can control all boom functions from the platform. This new operator station was shown as a concept design at World of Concrete, and would be sold as an option.