Franna releases line of pick and carry cranes for mining applications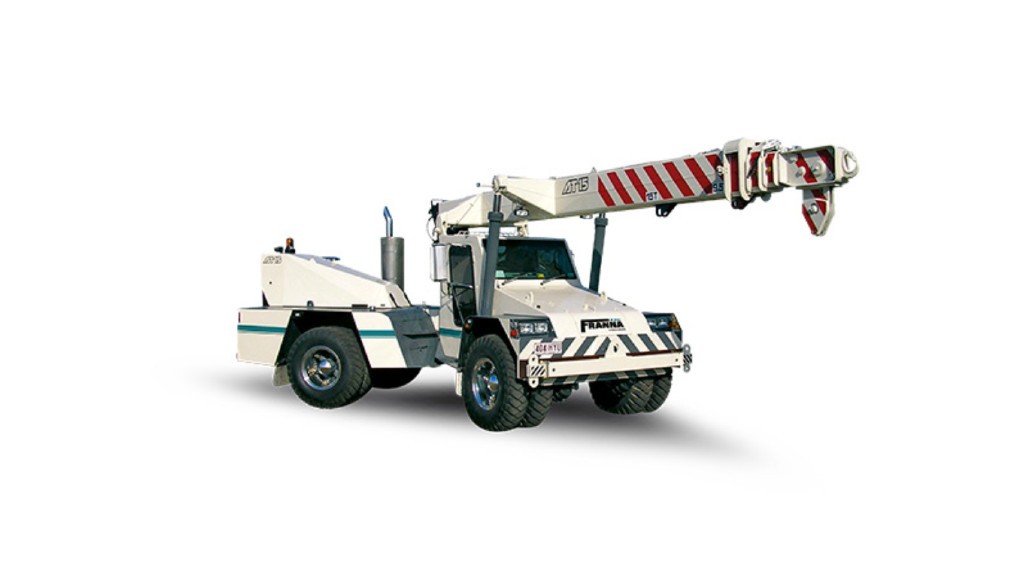 Franna has launched the Minemaster range, a series of pick and carry cranes with lift capacities ranging from 15t (17USt) to 40t (44USt) that come fully equipped for work in mining applications.
The Franna Minemaster range has been specifically designed to meet the safety requirements and complex operating environment of the modern day mine site. Each individual crane can be customized to meet local requirements, with an extensive list of mine spec options available for customers to choose from.
Franna cranes are able to operate safely on the challenging terrains that are commonly associated with mining such as poor underfoot conditions. The robust design and operating benefits allow them to work in both open pit and underground mining conditions.
Franna cranes require no outriggers, which allows the operator to set up and start working almost immediately. The compact footprint and unique design of each machine provides access to tunnels and other areas of limited space on the mine site.