Skyjack introduces two new vertical masts at ARA show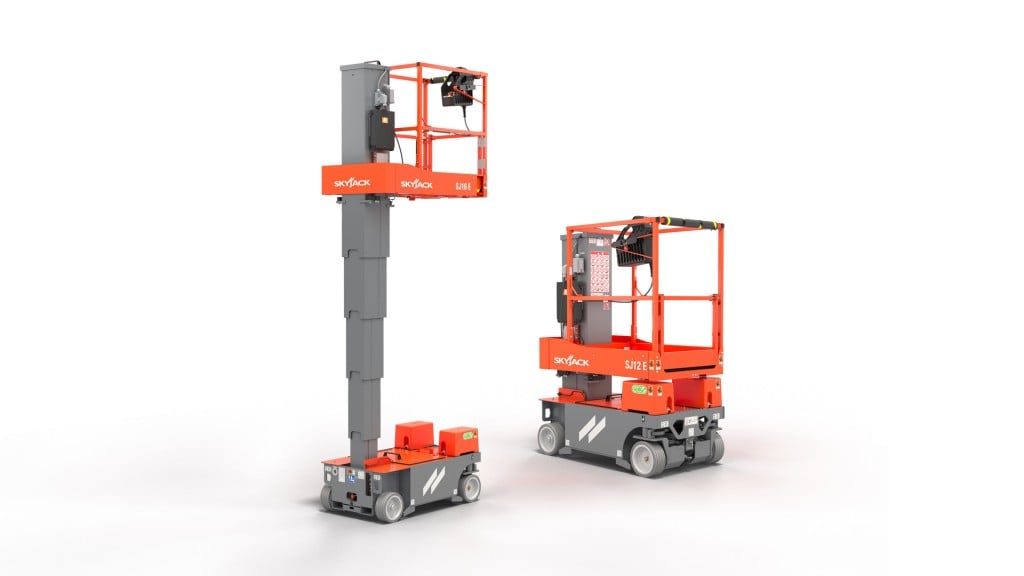 Linamar Corporation's Skyjack division introduced its all new SJ12 E and SJ16 E vertical mast lifts for the first time at this year's American Rental Association trade show held in Las Vegas.
Modelled after Skyjack's SJ20 E vertical mast lift, the new SJ12 E and SJ16 E are zero-emission machines with an improved duty cycle of up to 30 percent, meaning less charging, less power consumption, and a lower carbon footprint. The SJ12 E and SJ16 E have working heights of 18' (5.48 m) - ANSI, and 5.66 m - CE, and 21' 6" (6.55 m) - ANSI, 6.72 m - CE, respectively. Both units feature the new green ECO label accompanied by an ECO Matrix that details additional sustainability benefits over previous models.
The 'E' in the product names signifies Electric Drive by means of dual direct drive AC electric motors and gearbox combination which provides up to 30 percent improvement in duty cycles. Both units also feature up to 70 percent less hydraulic connections.
"Together with the addition of the optional Skyjack ECOTRAY and biodegradable oil, these new models offer a high ROI while reducing the overall environmental impact," says Rafael Bazzarella, product manager at Skyjack. "Both units also incorporate a multi-stage hydraulic lift cylinder, which eliminates chains, cables sheaves and rollers, reducing maintenance needs."
The top of the mast on the SJ12 E and SJ16 E is now in line with the platform rails which is beneficial for overhead work, especially where there are drop ceilings. Included in the new products is a dual "load cell" overload system designed with both indoor and outdoor use in mind. The SJ12 E comes with a standard wind rating, and the SJ16 E and SJ20 E feature an optional wind rating for one person.
Other notable features include:
90-degree steering with a zero inside turning radius;
A simple, maintenance-free, and fixed pothole protection system;
Forklift pockets located at the rear of the base with tie down and lift points at each corner;
Onboard CAN enabled control unit and multi-voltage "smart" charger;
Onboard diagnostics display with simple and plain language readouts
Related Articles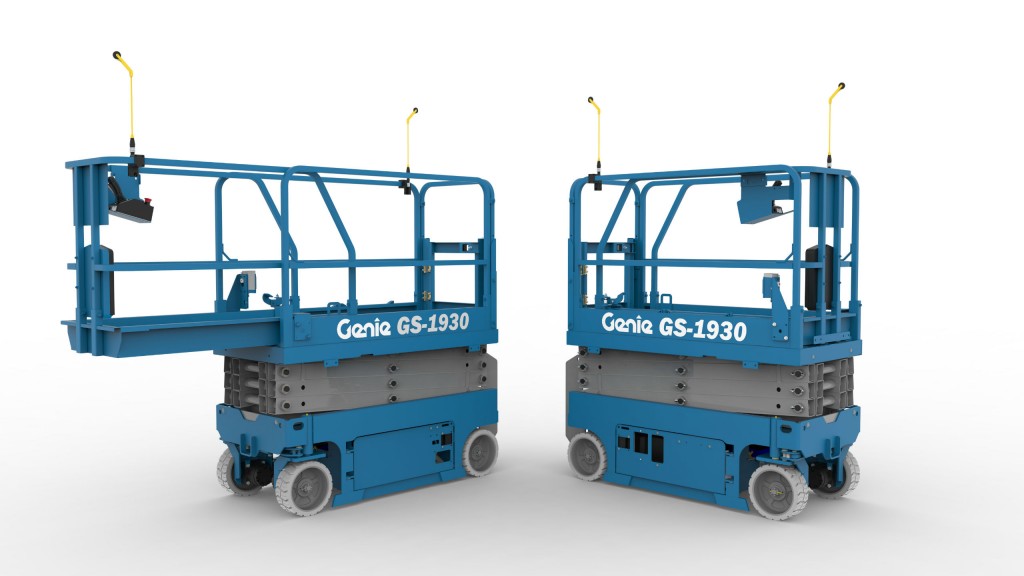 Genie Lift Guard Contact Alarm prototype for slab scissor and vertical mast lifts to be shown during OSHA National Safety Stand-Down week