Boliden collaborates with Epiroc and ABB to develop electric trolley truck system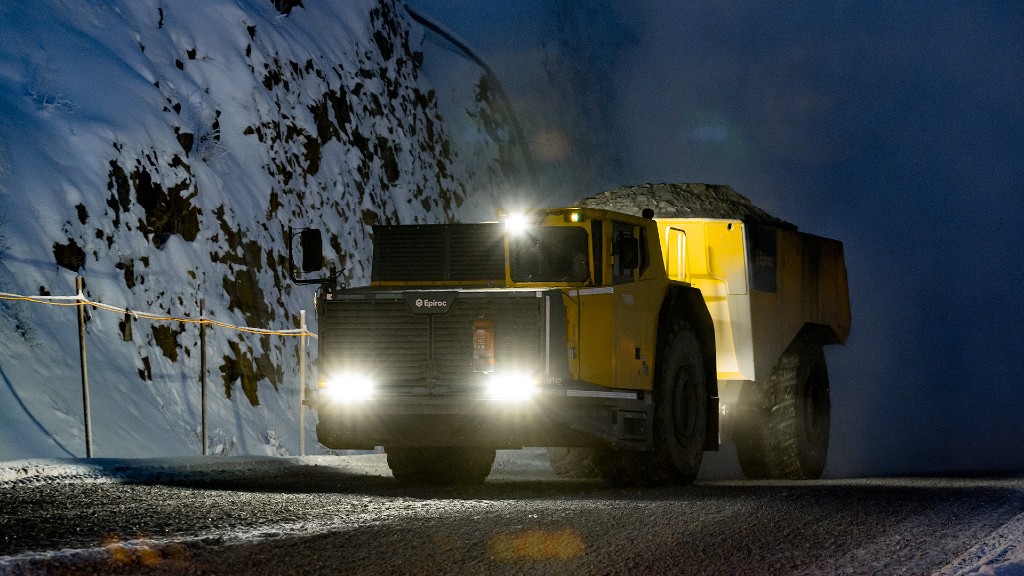 Epiroc, Boliden and ABB will develop and demonstrate an electric trolley truck system on a test track in the Kristineberg mine, Sweden. The electric trolley truck system is a vital component in enabling heavy transportation with electric driven battery vehicles.
This development project will lower CO2 emissions and improve the work environment. All three partners have clear corporate goals that support more sustainable operations, aiming to help mines improve sustainable production and meet growing metal demand across the world.
The electric trolley assist concept is highly suitable for long haul ramps and builds on Epiroc's proven Minetruck MT42 battery. Battery electric vehicles improve operator health and safety, reduces CO2 emissions and lowers total operating costs. The zero-emissions mine truck will be joined by a trolley pantograph, which in turn is connected to an overhead contact power line. ABB's contribution includes design of electric trolley truck systems, definition of standards and vehicle interface, as well as rectifier substation for the test track.
The Minetruck MT42 battery is part of Epiroc's new generation zero-emission offering. Since earlier this year, Boliden is also testing Epiroc's Scooptram ST14 battery loader and the automated Minetruck MT42. Epiroc will offer its complete fleet of underground mining equipment as battery-electric versions by 2025.