Western Star truck converted into first electric-powered heavy vehicle for open-pit mining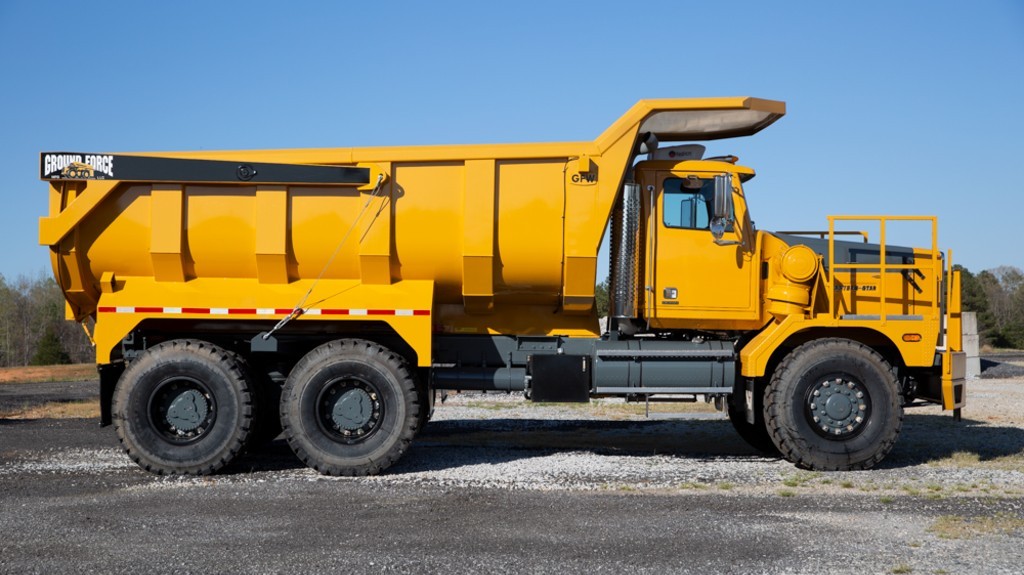 The Innovative Vehicle Institute (IVI), Propulsion Québec and the National Research Council of Canada (NRC), in collaboration with Adria Power Systems, Dana TM4, Fournier et fils, and Nouveau Monde Graphite, have announced the development of a new electric propulsion system with a rapid recharging infrastructure adapted to heavy vehicles in the open-pit mining industry.
The mining industry is in a full swing transition towards a low environmental impact mode of operation, and its key players are working to phase out diesel vehicles, which are responsible for significant greenhouse gas emissions and generate high operating costs. Currently, there are no electric-powered heavy-duty trucks on the market that meet the difficult operational and climate needs of open-pit mines. Faced with the industry's new needs, IVI, Propulsion and the NRC brought together select partners to make the first-ever electric heavy-duty vehicle for the mining sector. The governments of Canada and Quebec are also contributing nearly $3.6 million tot he project.

To ensure the success of this major project, Fournier et Fils, a recognized operator in the mining sector, will provide the project with a Western Star 6900XD truck with a 40-ton loading capacity, as well as its technical experts, who will assist the electrification experts in converting the truck to accommodate the new components. The motorization aspects will be developed by Dana TM4.

IVI will design the battery based on the new recommendations of the Global Mining Guidelines (GMG), and the NRC will evaluate and test it to ensure it meets the specific criteria of being inexpensive and adapted to the harsh conditions of open-pit mines. The objective is to minimize operating costs, and this electric mining vehicle will be able to operate year-round, even in winter. To efficiently meet the truck's power requirements and charging times, a high-power charging infrastructure will be developed by Adria Power Systems, which will also be in charge of battery assembly.

In addition to being cost-effective and viable, the electric mining truck will generate highly positive environmental impacts for the mining industry and for Canada. For example, Nouveau Monde Graphite, one of the project's mining partners, plans to use 12 electric trucks to save more than 80,000 liters of diesel per year, thus reducing its GHG emissions by more than 220 tons (according to preliminary estimates). The company, located in Saint-Michel-des-Saints, aspires to become the world's first 100% electric open-pit mine.

The prototype is expected to make its first real-world test runs as early as spring 2022 at a Fournier et Fils quarry and at the Nouveau Monde Graphite site.

"To overcome the climate challenge, we need to replace fossil fuels with hydroelectricity as much as possible. I therefore commend the commitment shown by the partners in this project to create the first 100-percent electric heavy vehicle to be used in open pit mining. We are pleased to support this project that falls perfectly in line with our government's vision to electrify the Quebec economy, the transportation sector in particular, with the dual objective of reducing our greenhouse gases and stimulating our economy. Given our desire to foster sustainable mining development in Quebec, we will be following this project with great interest," says Benoit Charette, Quebec's Minister of the Environment and the Fight Against Climate Change.

Company info
Related products
Related Articles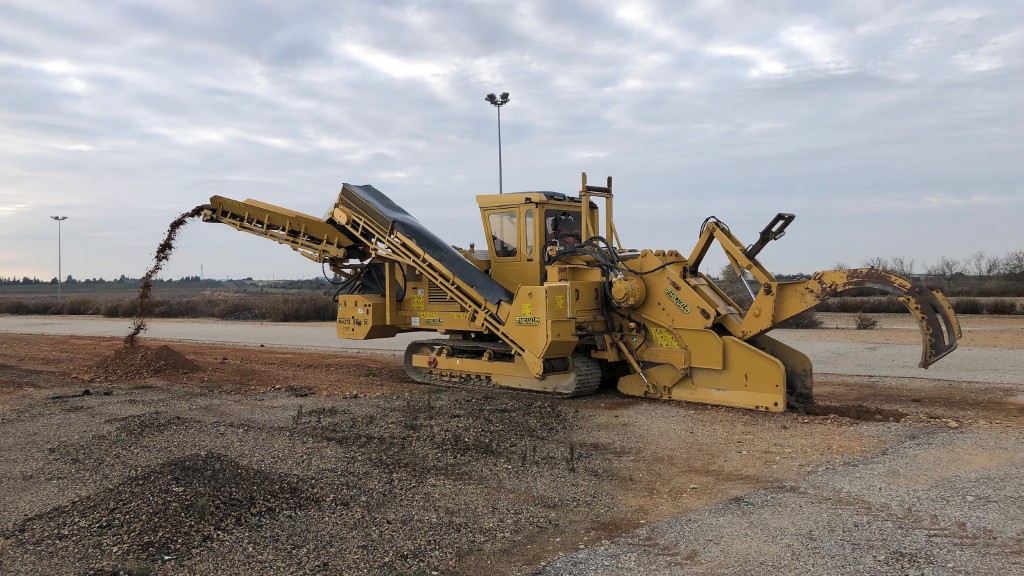 Mastenbroek to unveil its first North American utility trencher at CONEXPO-CON/AGG 2023