Ram Uconnect 5 features advanced in-vehicle technology and connectivity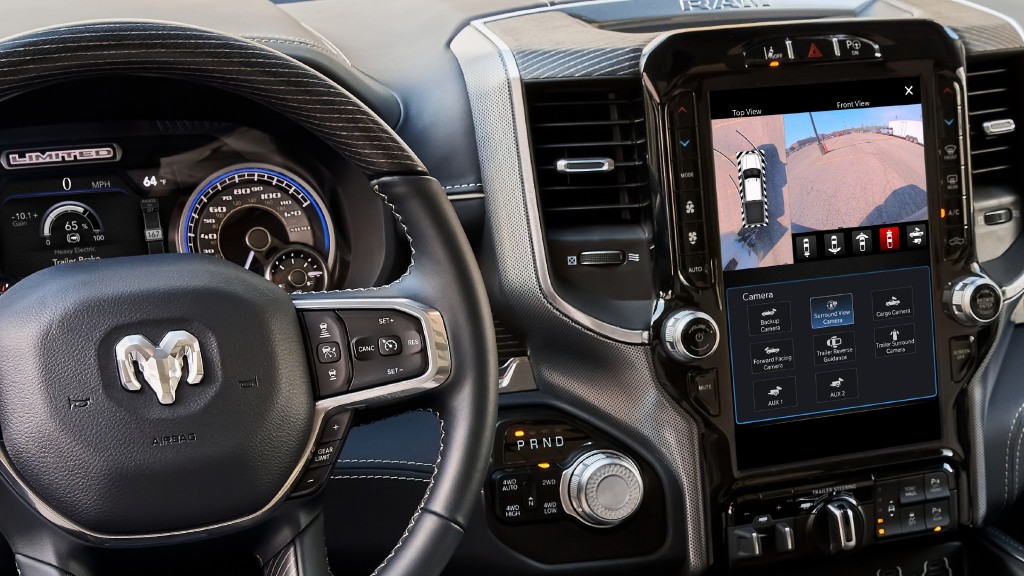 The 2022 model year of Ram trucks and commercial vehicles will feature integration of the Uconnect 5 system, which the company calls its most advanced in-car technology. The system will offer new content, improved customization and faster operating speeds, along with new convenience and connected services.
Uconnect 5 allows users to create an exclusive home screen with a familiar feel. Customers can personalize the Uconnect home screen with frequently used features for quick and easy access via one-touch operation. Whether it be towing 16,824 kilograms (37,090 pounds) in a Ram 3500 or hauling a heavy payload of recreational vehicles with family in the cab, the Uconnect 5 system can be customized to quickly give drivers the information they need in the cluster screen, centre screen or the heads up display (HUD). For example, if towing a heavy load up a steep grade with 35+ degree Celsius temperatures, the operator may want to view a customized cluster of gauges to monitor the truck's powertrain temperatures. Or if the vehicle is equipped with Ram's Off-road package, customers can create a direct link to the Off-Road Pages app in the centre screen, all with one touch or less.
Uconnect 5 features several fully customizable interfaces storing up to five different user profiles. In the case of a pickup or multi-driver commercial vehicles, each operator can build their own profile, featuring preferences for music and vehicle operation. The system also connects vehicle-side systems to a driver's profile such as temperature, seating position and mirror placement. Switching between user profiles can be handled by a single touch.
For the 2022 model year the Ram Telematics feature receives a major upgrade, allowing preferred third-party fleet data collection companies to offer monitoring services for fleet owners. More detailed information helps provide savings across the fleet in terms of fewer accidents, regular maintenance, avoided downtime and general operational efficiency. The new Telematics Box Module (TBM) preps for growth and assists in quickly moving large amounts of data, engineered for the fastest speeds available. Under the direction of the fleet owner, Ram's new TBM sends information related to those specific vehicles to the cloud, where it can be collected by assigned third-party companies. The data collection companies then package the information for the fleet owner to use in making decisions on how best to organize routes, appropriate vehicles, driver changes and loads.
Also included in UConnect 5 are wireless capabilities through Apple CarPlay and Android Auto, navigation powered by TomTom, new over-the-air capabilities, Amazon Alexa, voice recognition and more.