Hitachi outlines future expansion strategy in North America following dissolution of alliance with Deere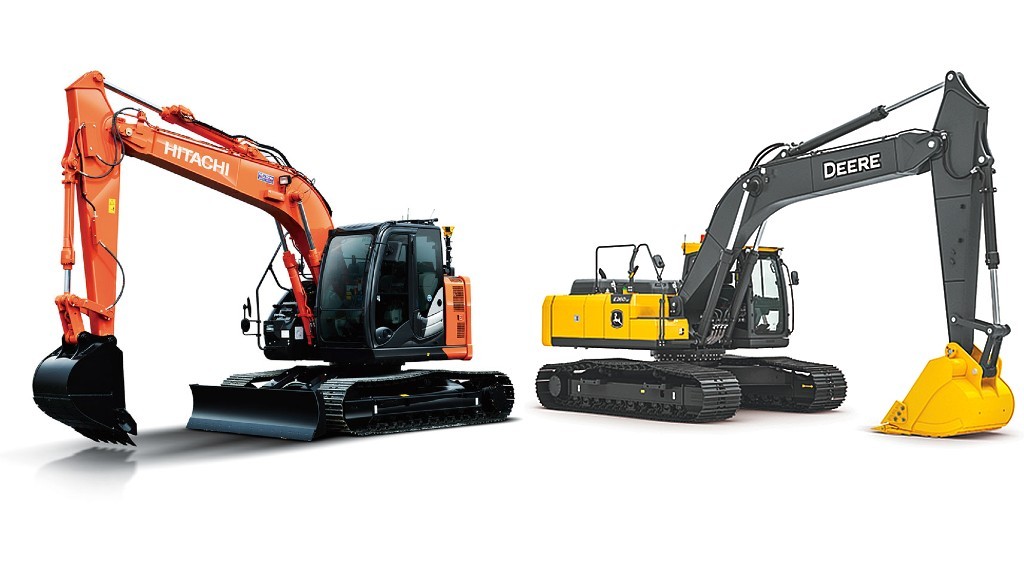 Hitachi Construction Machinery and Deere & Company have agreed to terminate the joint venture manufacturing and marketing agreements that have been in place since 1988.
Upon the dissolution of the alliance and starting from March 2022, Hitachi Construction Machinery will be able to provide the newest products, technologies, and services directly to its customers through its independent dealer network as part of the integrated Hitachi Construction Machinery Group activities. Hitachi Construction Machinery Group will offer sales and services of compact to construction-sized hydraulic excavators, ultra-large mining machines, and wheel loaders.
Going forward, Hitachi Construction Machinery will have Hitachi Construction Machinery Loaders America, Inc., which currently serves as the production and distribution base for Hitachi-branded wheel loaders, to function as the hub of its activities in the Americas. Hitachi Construction Machinery will coordinate with the group of companies to build a new business structure.
While utilizing and strengthening the existing network of Hitachi branded wheel loader dealers, Hitachi Construction Machinery Group will build an optimal network throughout the entire North, Central and South American markets for marketing and servicing of its equipment.
Hitachi Construction Machinery and Deere have entered into a new supply agreement under which Hitachi Construction Machinery will provide Deere with an OEM supply of Deere-branded excavators, as well as components and service parts to Deere's manufacturing and distribution bases in the United States and in Brazil for the time being.
In recent years, as global SDGs and other trends have increased, construction, civil engineering and mining customers have an increasing demand from construction machinery manufacturers for the three basic objectives of improved safety, improved productivity, and reduced lifecycle costs.
In order to respond to customers' needs, Hitachi Construction Machinery has been making group-wide efforts to expand and deepen businesses beyond new machinery sales, starting with its previous medium-term management plan which became implemented from FY2017.
Beginning in March 2022, the company will be able to provide direct solutions that address the challenges of customers throughout North, Central and South America for not only compact and construction-size wheel loaders but also compact and construction-size excavators, mining excavators and mining dump trucks.
Expansion of rental and used equipment business
In 2018, Hitachi Construction Machinery invested in ACME Lift Company and entered the rental business in the U.S. and steadily expanded its business.
Subsequent to the investment, ACME added to its wholesale rental business a fleet of Hitachi-branded excavators and wheel loaders for civil engineering rental.
Going forward, in addition to expanding ACME's transactions with regional and national rental companies, the company will expand Hitachi Construction Machinery's rental business in cooperation with its dealer network.
Continuation of OEM supply
Under the agreement with Deere, the company has agreed to continue the OEM supply to Deere for the time being.