Tadano upgrades four-axle all-terrain crane to include two boom lengths, increased lifting capacity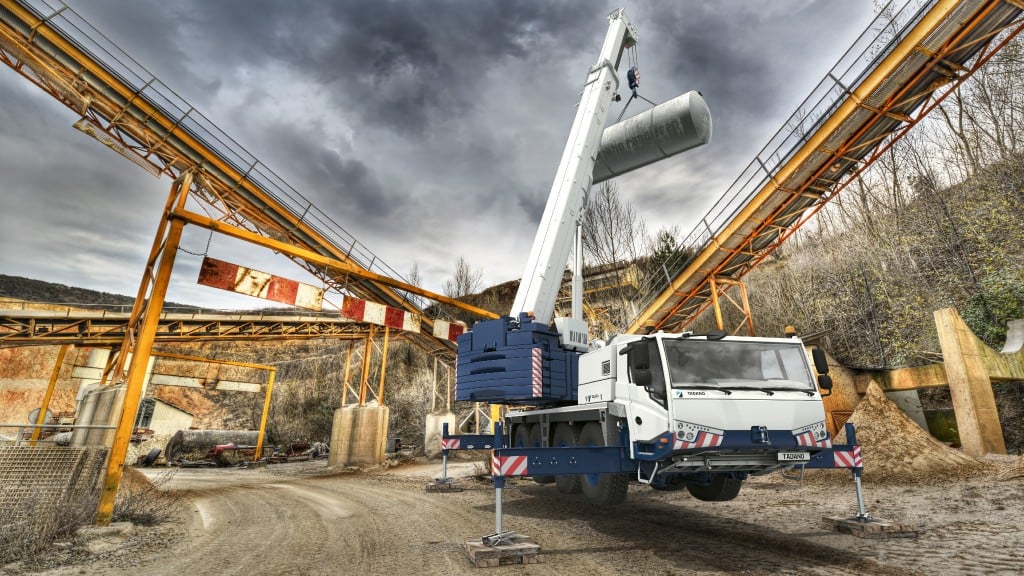 Tadano is introducing an upgraded four-axle all-terrain crane with a lifting capacity of 75 USt and two boom lengths.
Successor to the ATF 70G-4, the crane was designed with a strong focus on versatile and comfortable operation. It features a new carrier cab, a multifunctional crane control system, and engines that conform to EU Stage V requirements.
With a length of 171 feet, the crane can lift 12,786 pounds. The lifting capacity was improved further for steep main boom positions with small radii. A 144-foot main boom continues to be available as an option.
The intuitive AML-F crane control system makes it possible to achieve short setup times to get going quickly and ensures a high degree of flexibility when it comes to positioning the crane thanks to asymmetrical outrigger setting capabilities. The crane selects the optimal extension sequence for each radius by itself. In addition, the Tadano Lift Adjuster provides greater convenience during lifting by reliably reducing load swinging during lifting and lowering.
The AC 4.070(L)-1 benefits from a reliable and cost-effective two-engine design featuring the latest exhaust emission control technology in conformity with EU Stage V. Together with a ZF TraXon transmission, including rock-free and hill start assist functions, the maneuverable crane can handle tight spaces.