New paver attachment from Road Widener reduces maintenance by up to 90 percent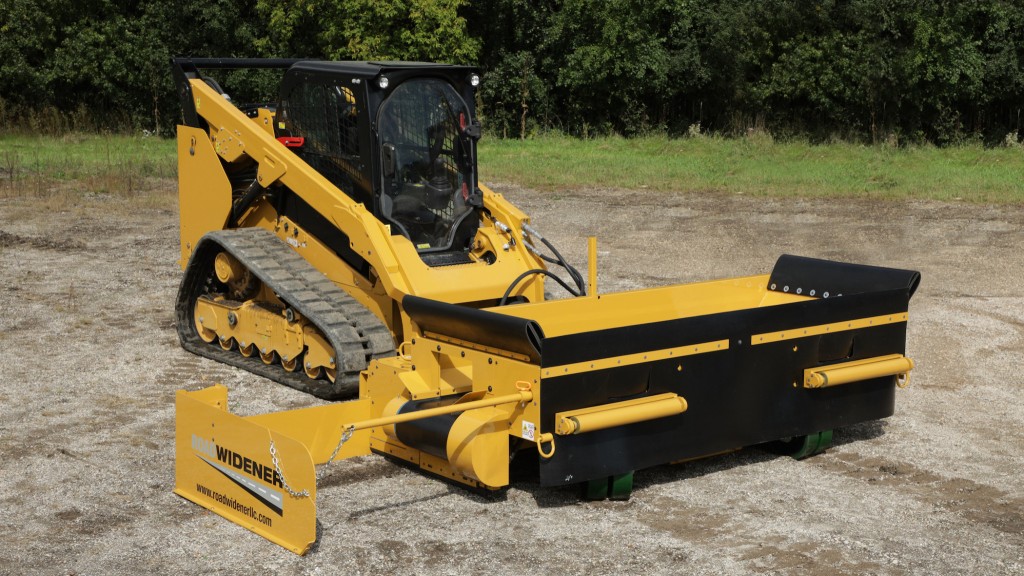 Road Widener now offers the FH-R shouldering and side paver attachment. The FH-R precisely dispenses topsoil, gravel, asphalt, limestone and more on roadways and shoulders — all with an attachment compatible with common machines that contractors already own.
The remote-controlled attachment easily connects to most skid steers, compact track loaders, road graders and wheel loaders, operating off the host machine's engine and hydraulics. No engine or transmission to maintain reduces maintenance by 90 percent over self-propelled machines.
The FH-R is available in left, right or dual dispensing configurations to take on any roadway. The attachment streamlines tasks including backfilling, road widening, road shoulder repairs, remediation and aggregate placement.
The FH-R works seamlessly with a variety of materials, ranging from asphalt and aggregate to gravel, topsoil and more. The material is poured into the hopper at the top of the FH-R and then precisely dispensed via remote control in adjustable lay down widths from 1 to 6 feet (.3 to 1.8 metres). The attachment dispenses up to 20 tons of material in under 10 minutes without the need for any additional scraping or sweeping.
The low maintenance, functional design of the FH-R greatly reduces thecost as well. The FH-R costs up to 80 percent less than a self-propelled shouldering machine, some of which cost $250,000. The compact design of the FH-R also fits on the same commercial trailer as the host machine and can be towed by a common pickup truck.
Additionally, the FH-R's small footprint decreases traffic disturbance and danger on busy highways and narrow backroads. And, with a 360-degree swivel caster, the FH-R can easily maneuver around posts, guard rails or any common objects. The FH-R can also be purchased in an all manual configuration, the FH, without a remote.