Engcon releases automatic machine coupler for small excavators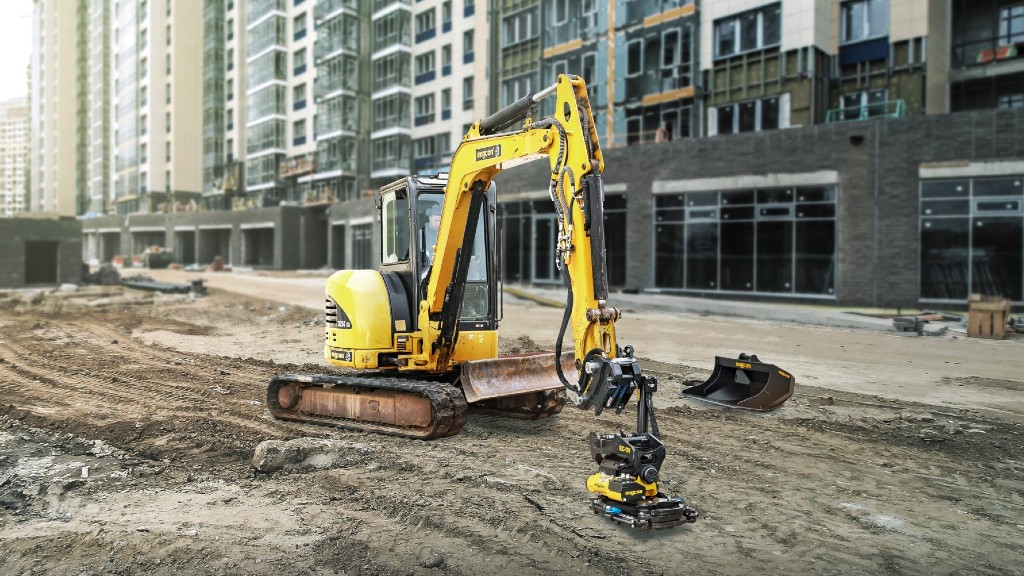 Engcon's new automatic quick coupler, the S40, covers a range of machines from 2 to 40 tons. The new coupler has the same safety features as the larger and earlier models in Engcon's quick coupler program.
To coincide with the launch of the new automatic quick coupler, the EC206 tiltrotator has also been updated for excavators in the 4 to 6 ton weight class with a new tilt top that has been adapted for Engcon's automatic quick coupler system. This means that the driver can attach and detach the tiltrotator without leaving the cab.
Like Engcon's larger tiltrotators, ground pressure is required to be able to open the bucket lock under the tiltrotator on the new S40 quick coupler. Built-in sensors sense that the bucket axles are in their correct position and if something goes wrong, the system provides a warning with sound and light signals inside the cab and outside the machine.