Komatsu and Honda partner to electrify Komatsu's micro excavators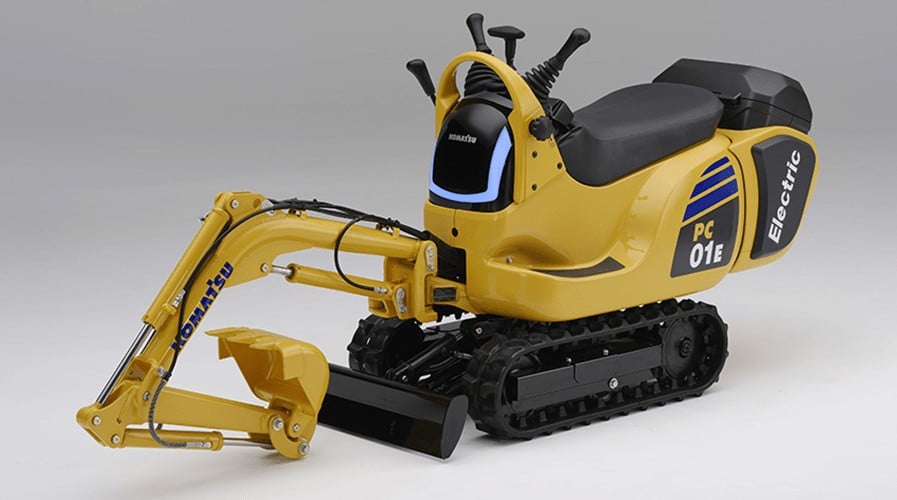 Komatsu and Honda Motor Company have reached a basic joint-development agreement to electrify Komatsu's micro excavators.
They will use the swappable Honda Mobile Power Pack (MPP) and establish a battery-sharing system, which uses the Honda MPP and enables mutual use of MPPs among different construction equipment and other equipment for the civil engineering and construction industries.
Under the agreement, the two parties will electrify Komatsu's PC01 micro excavator by equipping it with Honda MPPs and an electrified power unit (eGX). Komatsu is working to launch the PC01 micro electric excavator by the end of 2021.
Due to electrification of the micro excavator, noise and exhaust will be reduced, and the PC01 will be able to work both indoors and outdoors. Furthermore, the swappable Honda MPP offers the advantage of continuous use of electric machines without recharging the battery.
After launching the PC01, Honda and Komatsu will conduct verification tests to improve the convenience of electric construction equipment by supplying Honda MPPs to civil engineering and construction sites and offering aftersales services, including a battery swapping system.
In the future, the partners will not only undertake joint electrification of other micro and mini electric excavators of up to the 1-ton class, but also engage in joint studies of MPP-based electrification for a variety of equipment used on civil engineering and construction sites, as well as overseas business launches.