Q&A: Justin Steger talks factory integration of John Deere SmartGrade for Excavators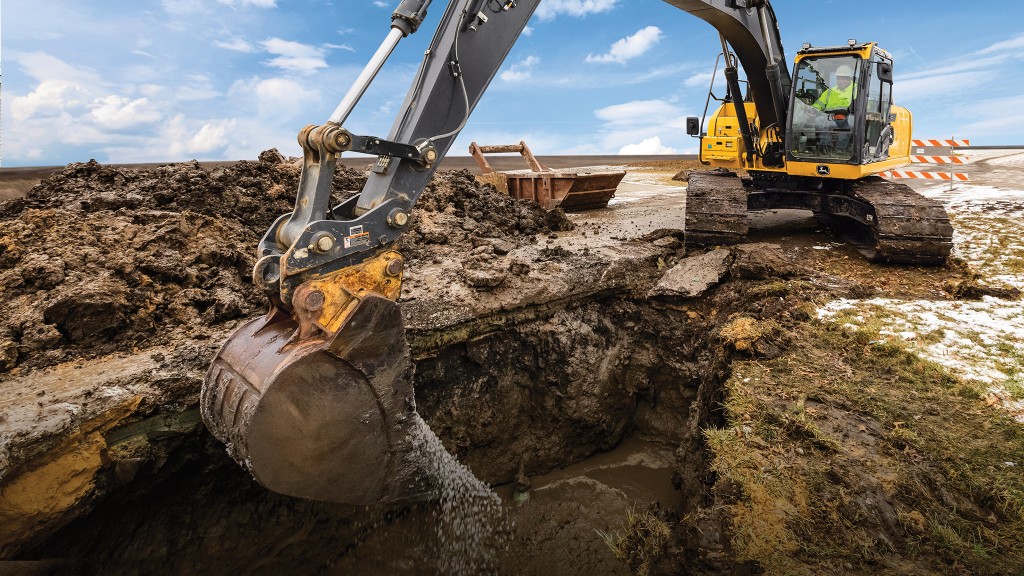 John Deere has announced the next phase of its SmartGrade program, moving the multi-level machine guidance and control system onto hydraulic excavators for the first time. Available on two models to start and with four different service levels, SmartGrade gives owners plenty of opportunity to improve their efficiency. I had the opportunity to chat with John Deere Solutions Marketing Manager Justin Steger about the launch.
Lee Toop: This must be an exciting step, for John Deere to have SmartGrade integrated and ready to go on excavators.
Justin Steger: It's something we've been working to achieve for quite a while now, understanding that SmartGrade and grade control technology is definitely kind of the wave of the future. Our other product lines are pursuing this as well, so we're happy to make SmartGrade excavators part of that.
LT: How does the factory installation benefit users looking for grade control?
JS: The nice part is the factory installed and integrated, as well as calibrated, aspect of things - we have the ability on our 210 and our 350 GLC to have that machine roll off at the job site ready to work without having to do any extra calibrations. We've had a lot of positive feedback just in testing.
That's assuming they would have a Deere bucket on it from the factory. The customer can put any bucket or attachment on the machine that they choose just to maintain flexibility and help with mixed fleet solutions as well. We have to run a 15-minute bucket calibration should they choose to use a non-Deere bucket or attachment. And, they're off to work. No hours of calibration or anything like that. So it's really nice.

The other part is that it's integrated right into our factory joysticks that customers are familiar with and know how to operate from our G-Series excavators. They can actually run their grade control systems right through those same joysticks.
LT: So what are the options available under the SmartGrade banner?
JS: There are four upgradeable solutions to choose from: 2D guidance, 2D control, 3D guidance and 3D control, which we are calling full SmartGrade.
Now, you can upgrade from 2D to 3D, or guidance to control, or both, as long as the machine is ordered from the factory with some sort of technology, whenever the time is right for you. Having that flexibility as part of our upgrade management path, is going to allow the customers to choose what's right for them.
LT: It seems like flexibility is a big part of the plan here for Deere.
JS: We all understand there are benefits to technology, but we also have to do the calculation for the benefit to business. By giving customers that flexibility and letting them work with their dealer, they're not losing any previous investment if they invested in, say, 2D guidance and they really want the benefits of full 3D SmartGrade. They can now take a building block approach and build on that technology right in the same machine.
LT: Grade control has really taken off in the industry. Are you finding that operators are taking to grade control systems more easily now?
JS: That's a fairly popular sentiment in the industry right now, whether you're a novice or an experienced operator. I love when [older operators say] "I've never thought I'd be a GPS man."
I think what this technology enables and unlocks for customer value is that it can make a novice operator good, and a good operator great. That's really what we're trying to achieve with any of our SmartGrade technology.
LT: There are some other safety features and operator assists in the package too, right?
JS: We have semi-automatics built into the controls of the machine so there are some "stop me" features like over-dig protect and Virtual Front, and then we've got our virtual fencing, those kinds of "show me, tell me" features. At the end of the day having those features in there, whether you've been in the seat for a year or 20 years, is going to improve not only the confidence, but the accuracy of that operator.
LT: For a lot of contractors, the bottom line is efficiency and productivity. How does SmartGrade affect those for an average contractor?
JS: As you can imagine, it's extremely application dependent. Understand that applications vary so much, but we've done some testing of comparisons, such as an experienced operator in manual control doing it traditionally by eye compared to a Deere excavator with SmartGrade. The time improvements to complete the task are significantly improved as well as the accuracy. We actually do a laser scan to test how many of the points are within tolerance on the accuracy. It's just unbelievable how much the accuracy improves by using the SmartGrade system on the excavator.
Related Articles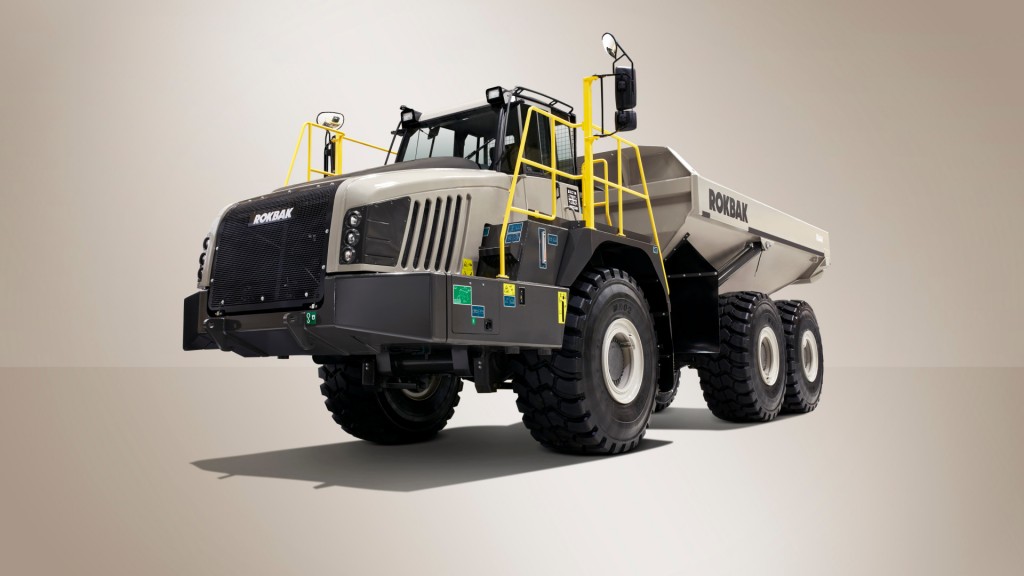 Rokbak haulers make North American trade show debut at CONEXPO