Rugged off-road bus gains improvements to safety, comfort and more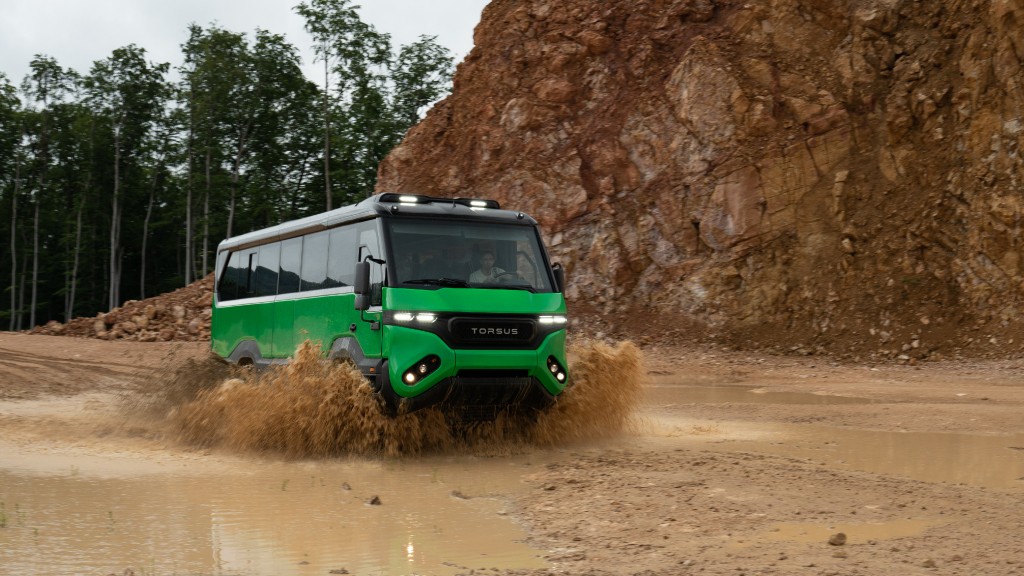 Off-road bus manufacturer Torsus has announced a new range of technical updates for its 4x4 off-road flagship, the Praetorian.

Designed to move personnel and equipment in harsh environments around the world, the Praetorian, built on a heavy-duty MAN chassis, is powered by a six-cylinder MAN diesel engine that generates 286 horesepower and 848 lb.-ft. of torque. Equipped with a heavy-duty off-road transmission, the bus can climb up to 65 percent inclines, according to the manufacturer.
The new updates are based on customer feedback from around the globe, and focus on improvements to lighting, HVAC, safety and more.
"At Torsus, we live by and set the highest standards for ourselves and our world-beating 4x4 buses. Our mission is to ensure our 4x4 heavy duty buses conquer the world's most daunting driving environments, safely transporting people and equipment to locations no other vehicle could ever reach. Achieving this requires rigorous attention to detail coupled with our obsession with delivering nothing but the best," said Vakhtang Dzhukashvili, Torsus CEO. "That means we constantly strive to improve our vehicles and make sure they feature the most relevant and beneficial new technology through our ongoing process of product development. By listening to customer feedback, we make certain we are always on-point with our updates and improvements."
Praetorian buses are targeted for use in a range of operations, such as firefighting, disaster evacuation and more. The company has taken advantage of new technology to increase visibility by replacing halogen lights previously used on the Praetorian with energy-efficient LED headlights for enhanced illumination. In addition, roof mounted lights are now offered.
With Torsus selling into some of the world's hottest climates, the company has taken steps to improve the performance of the Praetorian's air conditioning system. Working with Webasto, the vehicle's air conditioning has been upgraded to protect the wellbeing of crew and occupants even in areas where the bus can experience interior temperatures of 60 degrees C. Detailed work was carried out to enhance air distribution to individual luggage rack outlets for more airflow volume and increased nominal air conditioning cooling capacity. The system can cool down a full bus of 35 occupants from 60 to 30 degrees C in just three minutes, and from 60 to a comfortable 20 degrees C in under 15 minutes. According to Torsus, it can even keep the engine cool should it, for example, become in danger of overheating when climbing sand dunes.
In colder weather, the Praetorian is also able to keep occupants comfortable thanks to an innovative new approach. A wall-mounted heating panel essentially generates radiant heat by mitigating cold air flow, meaning that even when temperatures outside drop to -10 degrees C the combination of side wall insulation heating panels raises the inside temperature to 20 degrees C - and uses less energy than a conventional heating system
Passenger door redesigned for safer operation
To comply with the latest EU regulations, Torsus has redesigned passenger door operation, facilitating smooth opening and closing in less than 8 seconds. To ensure optimum safety, the door automatically closes once the vehicle speedometer reaches 3 km/h. Incorporated sensors eliminate the risk of passengers or obstacles being trapped in the doorway. All-new pneumatic extending and retracting footsteps and new entrance bars make it more convenient and safer for passengers to enter and exit the vehicle than before. And an updated emergency evacuation system has also been integrated into all doors, which feature both interior and exterior emergency release buttons, and roof hatches.
Fire suppression system upgraded
In the unlikely event of a vehicle fire, a new fast-acting fire suppression system has been added to the Praetorian. The system actuates in the fuel tank area if a fire occurres, with the goal of extinguishing the fire within seconds to avoid damage and harm to the occupants. Torsus has also extended the system coverage to other parts of the vehicle, including the engine compartment. New fire-resistant materials and fabrics are also incorporated.
Other interior upgrades include a repositioning of the driver's seat to improve side mirror visibility, increased space between passenger seats, and more.
Related Articles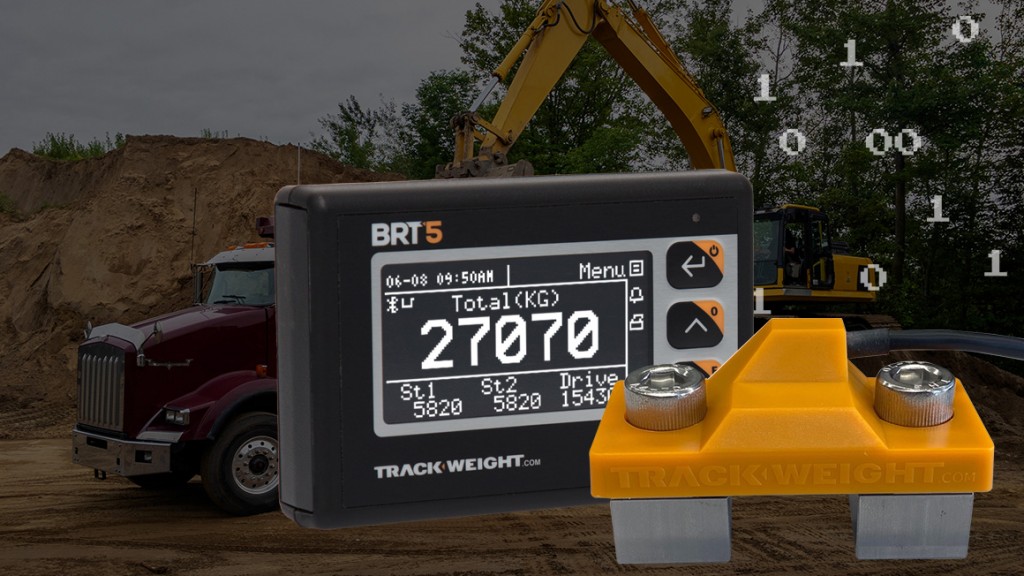 Aftermarket onboard truck scales from TrackWeight provide accurate measurement in harsh use