GM confirms plans for Chevrolet Silverado electric pickup
Silverado and Hummer EV to be built at GM's Factory ZERO facility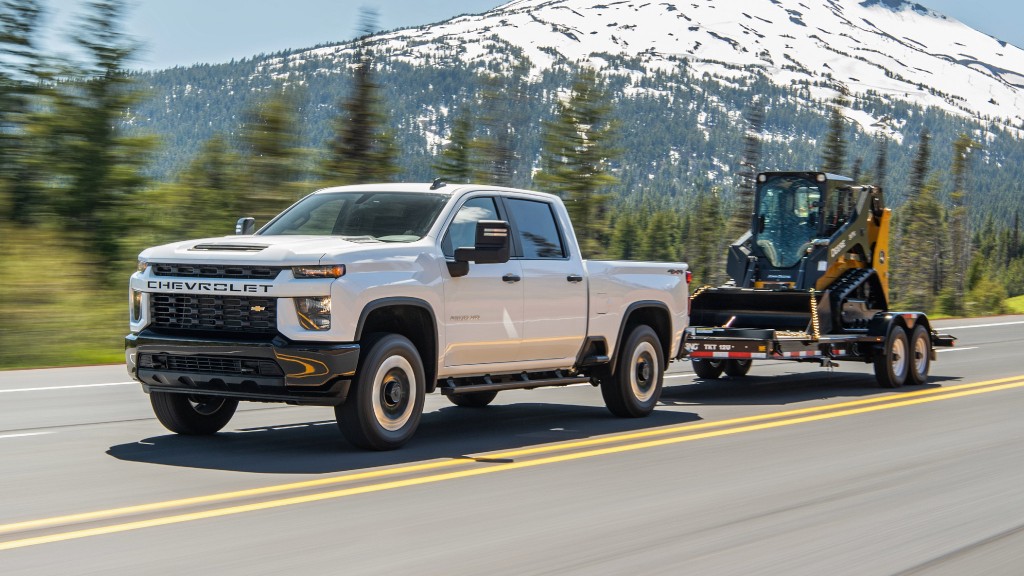 General Motors has confirmed that Chevrolet will introduce a Silverado electric pickup truck, but did not announce a timeline for the hotly anticipated launch.
GM President Mark Reuss said that the Silverado EV will be built, along with the GMC Hummer EV SUV, in the company's Factory ZERO facility in Michigan.
"Chevrolet will take everything Chevy's loyal truck buyers love about Silverado — and more — and put it into an electric pickup that will delight retail and commercial customers alike," Reuss stated.
While there are few details available, the Silverado electric full-size pickup will be designed ground-up to use the Ultium EV platform while maintaining its proven capability. GM estimates that the Silverado will be able to provide a range of more than 400 miles on a full charge. Retail and fleet versions will offer a variety of options, the company says.
The announcement affirms Chevrolet's commitment to build on the brand's 100 years of truck expertise and leadership, while transitioning to an all-electric future in the light-vehicle space.
GM has announced plans to deliver more than a million electric vehicles globally by 2025 and score EV market leadership within North America. Using the Ultium platform, virtual development tools and technology, the company states it can reduce development times by nearly 50 percent, to 26 months.
The 2024 HUMMER EV SUV is the next chapter in the HUMMER EV story, offering more options for customers to tailor the truck to their lifestyles, while continuing to encourage them to forge new paths with zero emissions. Driven by the Ultium Platform, the new HUMMER EV SUV launches with the exclusive Edition 1, offering greater customer choice to equip the vehicle for optimum efficiency or maximum off-road capability. GMC HUMMER EVs were envisioned to be the most capable and compelling electric supertrucks.
Factory ZERO, the launchpad for GM's multi-brand EV strategy, has been the target of billions in investment to reflect the facility's significance in advancing GM's vision of a future with zero crashes, zero emissions and zero congestion. Using advanced technology, the factory has a focus on sustainable manufacturing. The GMC Hummer EV pickup and the Cruise Origin, a purpose-built all-electric and shared self-driving vehicle, will both be built at Factory ZERO, which is currently being renovated and retooled.