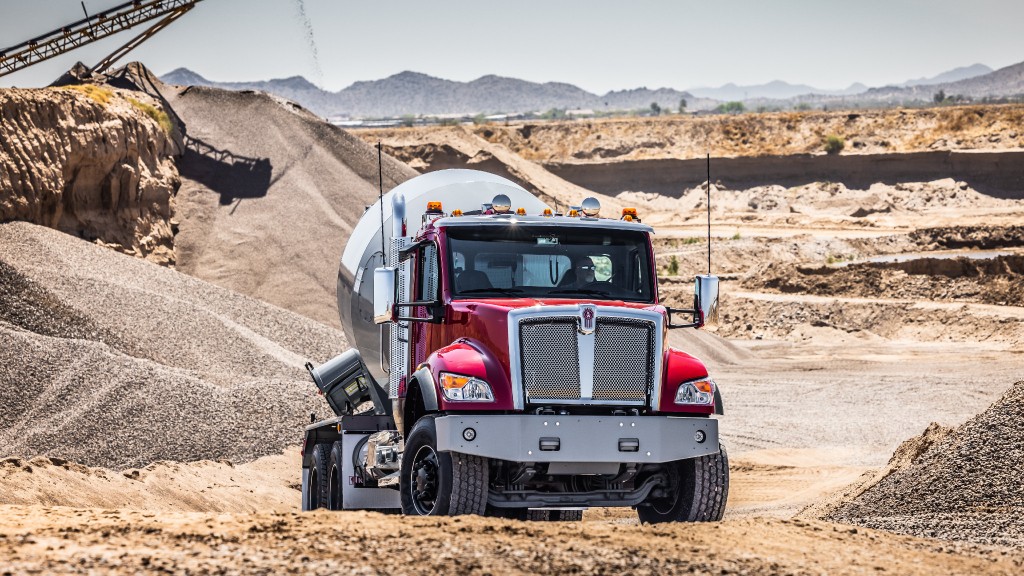 Updates to interior and exterior design, body building features, safety, power and more are all part of a complete relaunch of Kenworth's medium duty truck line.
The trucks, which range from class 5 through light class 8, have been redesigned from the ground up to improve productivity and safety in a range of functions and operations, the company announced.
"Our new lineup sets the industry standard for quality, performance, reliability and durability throughout the many diverse, medium duty applications in the U.S. and Canadian markets. These Kenworth models possess excellent versatility and maneuverability, spacious 2.1-metre-wide cab, exceptional visibility and driver-focused ergonomics, and new PACCAR TX-8 transmission," said Kevin Baney, Kenworth general manager and PACCAR vice president.
The new trucks are the T180, T280, T380 and T480, falling into Class 5, 6, 7 and 8 respectively. The T380V and T480V are equipped with Kenworth's vocational hood, for customers needing a front PTO and other features, while the other trucks have newly redesigned aero hoods available for added visibility.
Design features improve safety for drivers
The new redesign offers buyers a choice between standard low roof or raised roof, and a larger front windshield that improves visibility by nearly 17 percent, along with better sight lines from the steep slopes of the Kenworth aero hoods. Depending on configuration, the cabs are also lower, providing drivers who are in and out of their trucks numerous times daily an easier time of it.
The cab has also been designed eight inches wider than the previous version, making it 2.1 metres across. That makes it possible to equip the trucks with a bench seat, for three-person seating standard in all models but the T480, where it will be an option.
A new instrumentation cluster with a 7-inch high-definition digital display features four analog gauges. Kenworth's integrated Digital Display can be customized depending on what the operator wants to see on screen. A range of screens can be used to show trip information, gauges and more. The display also lets drivers customize digital gauge layouts to their preference. Kenworth's SmartWheel steering wheel controls are available and provide automotive-quality functionality, and the steering column is designed for ergonomics and allows full tilt and telescopic capability, among other benefits like a column-mounted shifter.
A tighter turning radius has been added to the medium duty line thanks to new steering and front suspension design. Maximum axle capability is 50 degrees (standard track) and 55 degrees (wide track). Axles are compatible with a wide range of tire sizes.
PACCAR power and transmission offered
Under the hood, the new medium duty Kenworths will be equipped with the PACCAR PX-7 engine, rated up to 325 horsepower, or the PX-9, providing up to 380 hp, depending on BBC. In addition, for the first time on its medium duty vehicles, Kenworth will offer the near-zero emission Cummins Westport L9N natural gas engine, generating up to 320 hp.
The engines are paired with the brand-new PACCAR TX-8 automatic transmission as standard. Powerful and lightweight, the eight-speed transmission is smooth and helps improve fuel economy in a range of applications. Matched with the PX-9, it has a max torque rating of up to 1,000 lb.-ft. and 57,000-pound GCWR.
Designers have made sure that all daily checklist points under the hood are easy to reach and review. In addition, the air intake system has been redesigned to use an automotive-style flat panel filter design, reducing replacement filter costs and adding ease of service.
Added technology options
Kenworth has made its TruckTech+ remote diagnostic system an option across the medium duty line, allowing users to take advantage of the ability to share diagnostic information with their fleet managers and Kenworth dealers.
On the safety side, a number of advanced driver assistance features can be specified on the new trucks, including Bendix Fusion and other technology additions.
"Kenworth's outstanding new medium duty conventional models will further expand the full Kenworth experience into the Class 5 through light Class 8 medium duty truck markets. Fleets and truck operators will discover the tremendous benefits of operating these new Kenworth medium duty vehicles and count on them to provide exceptional performance over many years of service," said Laura Bloch, Kenworth assistant general manager for sales and marketing.
The new Kenworth medium duty truck line will start rolling off the production line in the third quarter of 2021.
Related Articles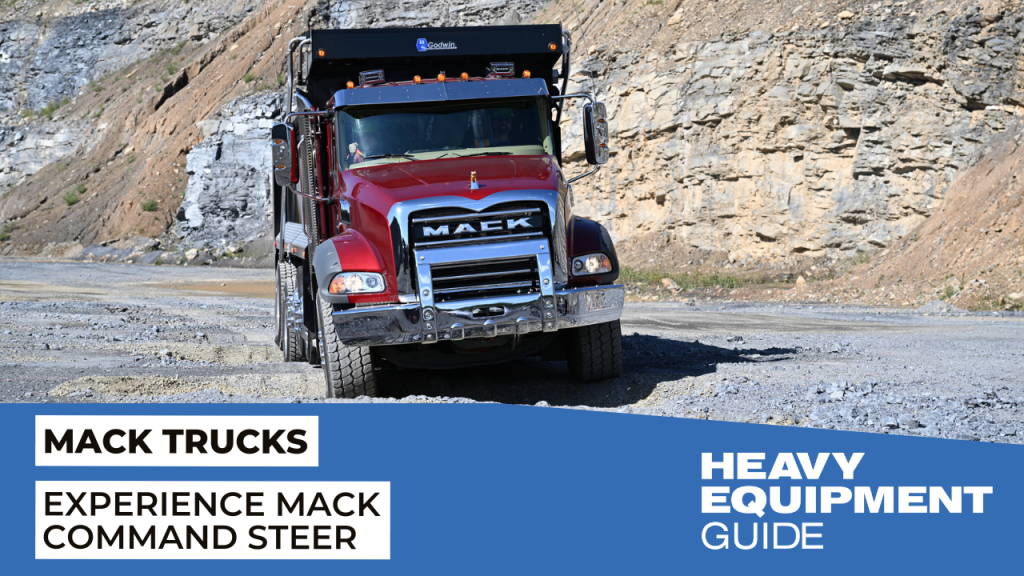 (VIDEO) Get behind the wheel with Heavy Equipment Guide to experience Mack Command Steer