World of Concrete will be first large trade show to return to Las Vegas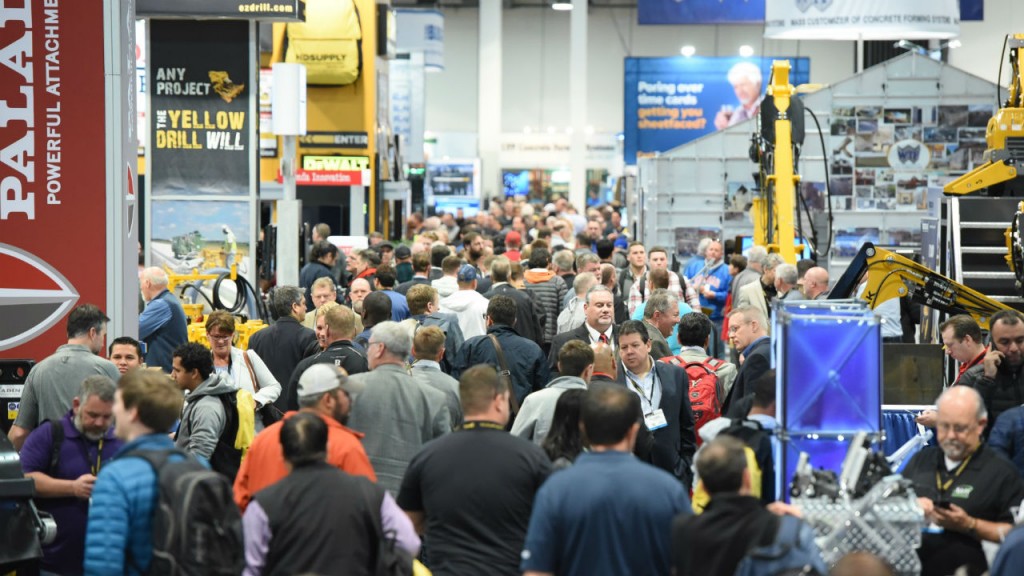 World of Concrete will be the first large show to return to Las Vegas June 8-10 at the Las Vegas Convention Centre (LVCC), pending the imminent approval of the Large Gathering Certification by the Department of Business and Industry.
World of Concrete also represents the first large-scale trade show to return to the U.S. market since the pandemic brought in-person meetings to a halt. On the heels of Nevada Gov. Steve Sisolak increasing large gatherings capacity to 50 percent, the Las Vegas Convention and Visitors Authority (LVCVA) and Informa Markets, the destination's largest trade show organizer, are partnering to bring meetings and conventions back to Las Vegas, igniting the start of a safe economic recovery for the many industries and communities their platforms serve.
Nevada's new directive requires meetings, trade show and entertainment venues to certify through the state's Department of Business and Industry that they will follow the state's health and safety requirements and protocols and adhere to the prevention principles that have remained consistent: maintain safe social distancing, wear face coverings and practice good hygiene and cleaning measures.
"Las Vegas has been the top convention and meetings destination for many years. We pride ourselves on providing the best facilities, the best service and now, the safest," said Gov. Sisolak. "We've been cautious, but very focused on reopening Las Vegas in the safest way possible for you, our treasured customers, our valued employees and our entire community. With great confidence in the efforts made by our resorts, convention centers and meeting hosts, I say... welcome back! The greatest place to do business in the world is even better."
The LVCC campus is poised to welcome business travelers back with robust new offerings including the 1.4 million square foot West Hall expansion that will debut in conjunction with World of Concrete. The $989 million addition joins the existing 3.2 million square foot campus.
Finishing touches continue on the Convention Centre Loop, an underground tunnel system that will transport meeting attendees throughout the entire campus in Tesla vehicles, free of charge. The LVCVA also recently acquired the Las Vegas Monorail, preserving this important transportation solution for meeting attendees. Both systems will be operational for events beginning in June and will adhere to strict health and safety protocols.
World of Concrete will be the first trade show to return to the LVCC and the first major event to trade in the US post-pandemic.