Volvo VNR Electric now eligible for vehicle funding and incentives across North America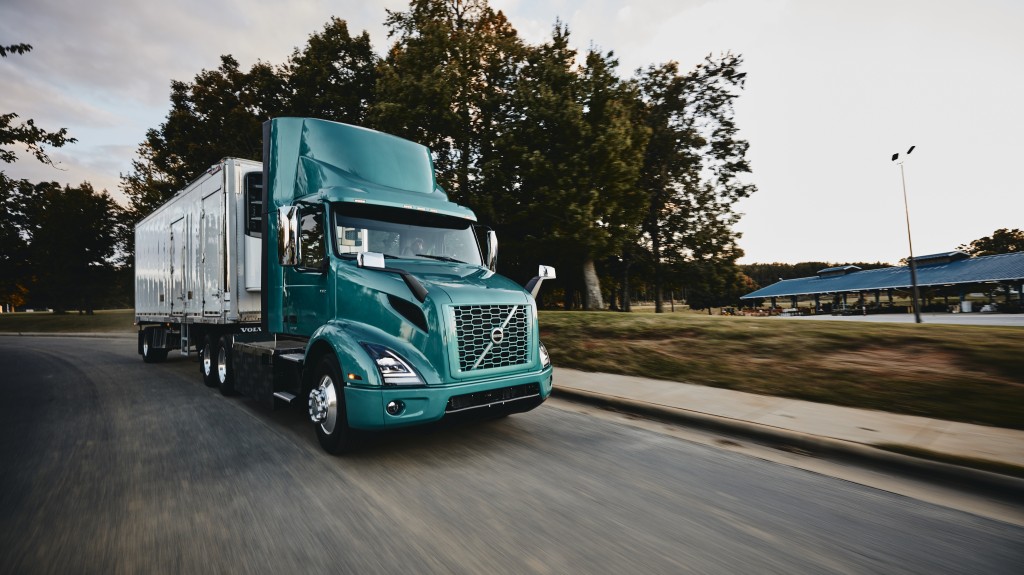 The Volvo VNR Electric, Volvo Trucks North America's first commercially available battery-electric Class 8 vehicle, is now eligible for dozens of funding and incentive programs across North America, including up to $120,000 per vehicle from California's Hybrid and Zero-Emission Truck and Bus Voucher Incentive Project (HVIP).
Through point-of-sale vouchers, incentives, or rebates, funding programs established are helping make the transition to zero-emission vehicles more cost-effective for fleets of all sizes, operating across every sector.
"Funding and incentives are an important part of the total cost of ownership calculation for fleets deploying battery-electric trucks," said Peter Voorhoeve, president of Volvo Trucks North America. "With so many local and state-level funding opportunities available from coast to coast, combined with a robust sales and service support network from Volvo Trucks, there are more resources available than ever to guide and help make electrification seamless for customers."
Related Articles
The new Volvo EC950F crawler excavator was made for large haulers. In fact, it can fill our 60-ton A60H haul truck in just four bucket passes with an average cycle time of just over a minute. Right now, get 0% for 24 months to save up front, then enjoy improved efficiency and lower fuel consumption to spend less down the road.
Learn more about how the perfect pair from Volvo boost your profitability.