MGMT Group joins Hydrema dealer network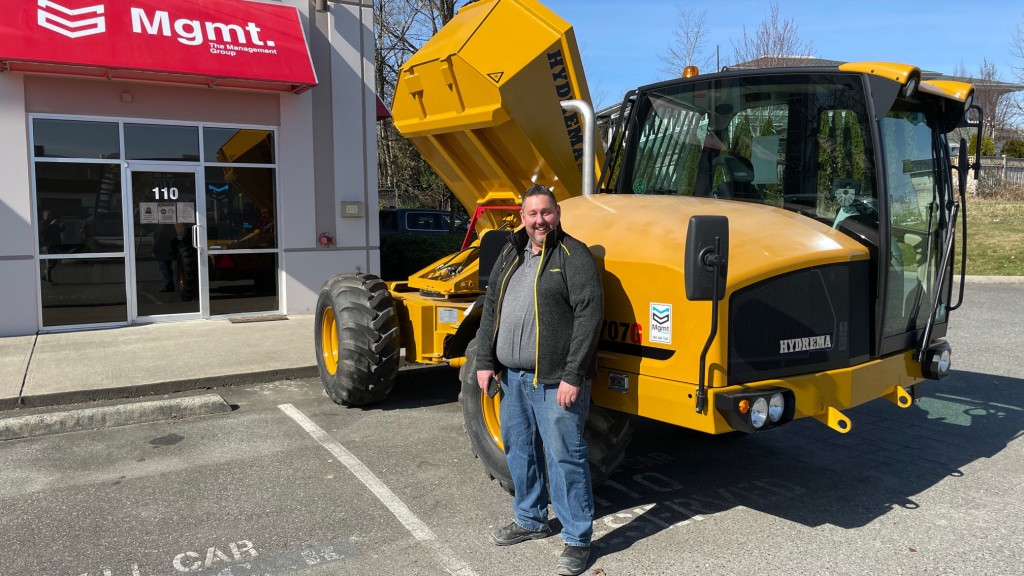 Hydrema North America has welcomed MGMT Group to the Hydrema North America dealer family. MGMT Group will represent Hydrema's full line of equipment in the lower mainland of British Columbia.
MGMT Group will now carry Hydrema's entire line of equipment which includes articulated dump trucks, backhoe loaders, and wheeled excavators.
The articulating dump truck lineup consists of the compact 7-ton capacity 707G, 12-ton capacity 912G, 912GS, 912HM (high mobility) and 24-ton capacity 922HM. The 707G and 912G-series offer a unique multi-tip version, allowing for the dump body to swing 90 degrees side to side. Both models can be customized with a flatbed option. The 912S-series is also offered with a rail option providing the operator with the ability to perform work off-road and on-rail. MGMT Group will also offer the 922HM, Hydrema's largest articulated truck.
Hydrema's backhoe models include the 906F, 908F, 926F, and 928F, as well the 906F and 908F Compact All-Rounder models, which offer an articulating pivot steer chassis allowing for maneuverability and a smooth ride across uneven terrain. Another unique feature to the F-series is the backhoe 280 degree digging range giving operators the largest digging area for a backhoe on the market.
Rounding out Hydrema's equipment lineup is their MX-series wheeled excavators that offer the shortest tail swing in its class, ideal for work in confined space such as narrow streets, roads and areas with limited space. The MX-series includes 4 models, the MX14, MX16, MX17, and MX18 that are powered by a 167 horsepower Cummins QSB 4.5L Tier 4 Final engine. These wheeled excavators offer a dig depth range from 16'1" to 20'9" and machine weights ranging from 34,612lbs to 44,092lbs depending on blade and stabilizer configuration.
"Selling construction equipment for a manufacturer with a proven track record for over 60 years makes starting up a new dealership much simpler," says Mike MacKenzie, Sales Manager of MGMT Group. "Hydrema's innovative ways will help us achieve much success."
Related Articles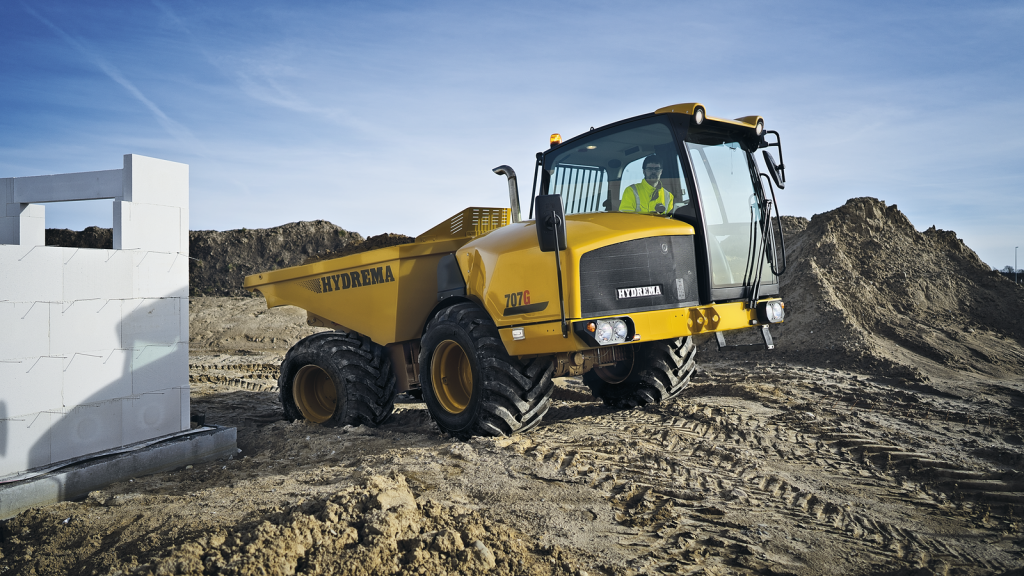 Hydrema trucks to benefit from Cummins Performance Series engines