Engcon's tiltrotator for large excavators features upgraded lifting hook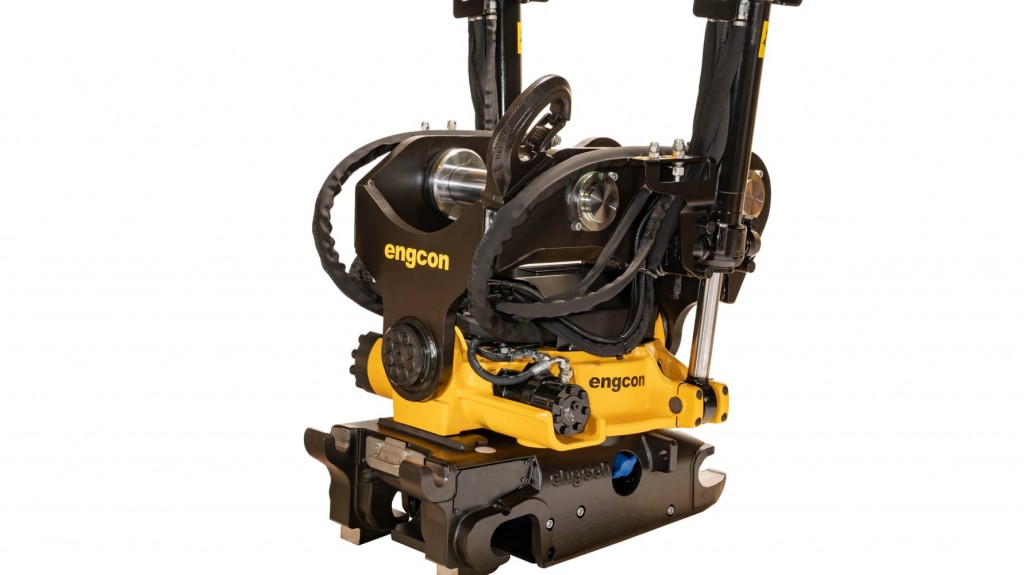 Engcon's EC226, the second largest tiltrotator for excavators 19-26 metric tons, now has a more powerful lifting hook that is approved for 8 tons, according to EN 474-1: 2006 + A6: 2019 ANNEX E. The upgrade applies to the directly attached tiltrotators.
"It's thanks to an upgraded top with more powerful side plates that made the upgrade possible," says Göran Kron, constructor at Engcon.
The more powerful lifting hook can handle three tons more than the previous model, and with a larger diameter it can hold more robust chains or lifting straps.
Kron also says that the lifting hook has a CE mark like all the other lifting hooks that Engcon mounts on its tiltrotators. The EC226 upgrade applies with immediate effect, and the 8-ton hook is already in production and delivered as standard on all directly attached EC226 tiltrotators.
Related Articles
The new Volvo EC950F crawler excavator was made for large haulers. In fact, it can fill our 60-ton A60H haul truck in just four bucket passes with an average cycle time of just over a minute. Right now, get 0% for 24 months to save up front, then enjoy improved efficiency and lower fuel consumption to spend less down the road.
Learn more about how the perfect pair from Volvo boost your profitability.